Streaming is the future of entertainment in the television industry. Almost everybody has switched to a subscription-based service like Netflix or Prime Video to quench their streaming needs. Among the paid services, quite a few free streaming platforms try to offer a cable TV-like experience at zero charges. Samsung TV Plus is a good example of a streaming platform available exclusively to Samsung TV owners.
The streaming platform has over 100 different live TV channels ranging from news to entertainment and sports. The service comes with the recent software versions on the newer smart TVs by Samsung. However, it has been giving users a hard time running without any bugs since its inception not too long ago. The most common issue users have faced is the annoying network problem keeping people from watching content on Samsung TV Plus.
In this guide, we will review some of the direct solutions that will tackle any problems with your internet connection. Additionally, we have also listed a few general solutions at the end that ought to work.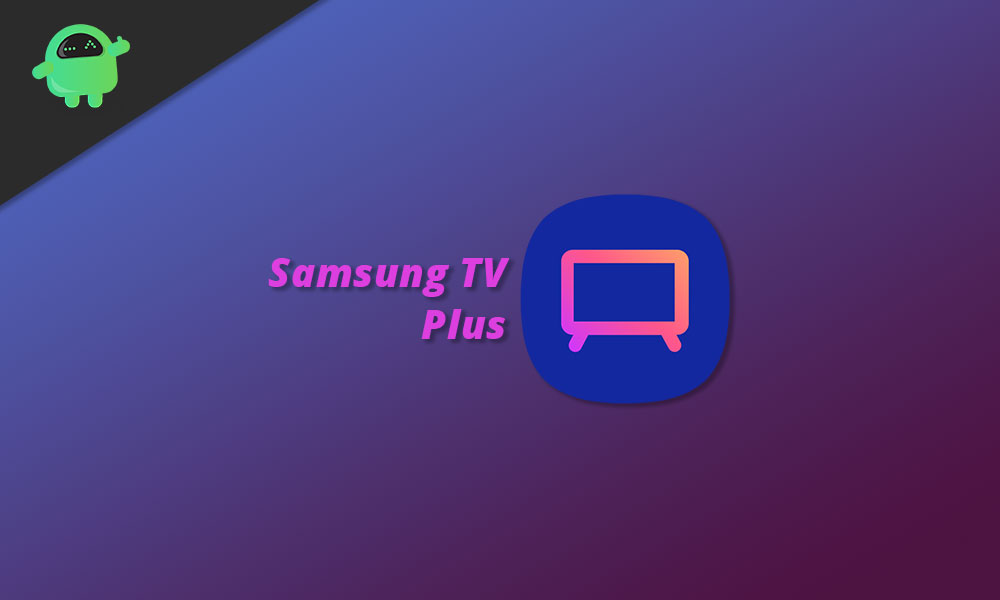 Fix Samsung TV Plus Network Problems
If the first thing you see after launching the Samsung TV Plus app is a network error message, we think the reasons and course of action are quite direct and simple. Diagnose your internet connection on another device and check your network speed using a service like fast to see if you're getting decent internet speeds.
Fix 1: Check your Internet Speed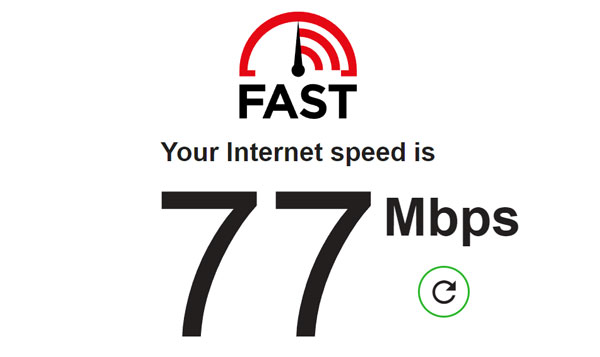 As mentioned, use a service on your phone or laptop to check your internet's speed. Ensure you are connected to the same frequency band and wireless network your TV is connected to. If you are facing internet speeds lower than what you have paid for, check to see if any unnecessary devices are overcrowding your network. Additionally, contact your ISP and ask them to check what's wrong with your connection.
Fix 2: Connect via Ethernet
If your Samsung TV has an ethernet port and if your WiFi router is in the vicinity, we highly recommend you connect it to the internet using an ethernet cable. An ethernet connection gives you the fastest speeds possible and eliminates any connection drops and buffering issues you usually face over a WiFi network.
Fix 3:

Reset Network Settings
You can also completely reset your TV's network settings to default values. This will fix any weird bugs that might have been refraining you from accessing Samsung TV Plus. Do note that you will be required to log into your WiFi network with the credentials after the reset.
On your Smart TV, navigate to Settings > General > Network.
Click on Reset Network and confirm the action.
Once done, re-enter your WiFi credentials and reboot your TV.
Fix 4: Change your DNS Settings
Changing your default DNS values to that of Google DNS has been something that many users have found to be working for them to solve this annoying issue. Changing your DNS values is quite simple and the newer Samsung TVs make it even easier.
Navigate to Settings > Network > Network Status.
Click on IP Settings and select DNS Settings from the menu.
Change the default from Obtain Automatically to Enter Manually.
In the Primary DNS address field, enter 8.8.8.8 and 8.8.4.4 in the Secondary DNS field.
Save the settings and restart your TV.
Fix 5: Disable IPv6
IPv6 has been causing connection troubles with several streaming services on multiple devices, including phones, computers, and televisions. While it offers an added layer of internet protocol security, there's really no point in using it as a blanket when you cannot stream the content you want in the first place. You can easily disable this option on the newer version of Samsung smart TVs. If disabling IPv6 still doesn't fix the issue for you, we highly recommend you turn it back on.
On your Samsung TV, navigate to Settings > General > Network.
Click on Expert Settings and disable the IPv6 option.
Reboot your TV and check whether the problem persists or has been fixed.
Fix 6: Update the Samsung TV Plus app
There's a good chance that the bug you're facing is due to an outdated Samsung TV Plus app version. Ensure it's updated to the latest version to counter any problems.
Launch the Smart Hub menu by pressing the dedicated button on your TV's remote.
Navigate to Featured > Samsung TV Plus and check for any indication of an app update available.
Click and hold the Enter button until a submenu with options appears.
Click on Update apps and wait for the update to finish. This will update all the apps installed on your TV, including Samsung TV Plus.
Reboot your TV and check to see if you've fixed the issue.
Fix 7: Update your TV
Alternatively, if available, you can update your TV's operating system to a newer build. Not only will this bring new features, but it will most likely also fix any issues you have been facing with the Samsung TV Plus app.
Make sure your TV is connected to a reliable internet connection
Navigate to Settings > Support > Software Update and click the Update Now button.
If there are any firmware updates available for your TV, they will automatically get downloaded and installed. Make sure you don't turn your TV off during this process.
Fix 8: Factory Reset your TV
If all else on this list fails, it is time to pull the last straw and completely factory reset your TV. This will get rid of any settings that you have made and will also delete all of your apps and will log you out of any accounts. This is the most effective way to fix any software error you have encountered with your smart TV.
Navigate to Settings > Support > Device Care.
Click on Self Diagnosis and select Reset.
Enter the reset pin 0.0.0.0 and let your TV finish the resetting process.
Your TV will restart on its own. Sign in to your Samsung/Google account again and check to see if the Samsung TV Plus app has started working again.
Conclusion
We hope our guide on fixing Samsung TV Plus not available due to network problems, was helpful to you. If you have any tips besides what we've mentioned, let the other readers know in the comments below! If you have any queries regarding the guide, please contact us, we'd be happy to help!