Once logging into the Snapchat account and enabling the 'remember me' option can directly redirect you to your account every time. But whenever you receive the same login page to get into your account again and again after opening the Snapchat app on your handset, this is a frustrating thing and should have been fixed by any means. It seems that more and more Snapchat users are experiencing this particular issue where the app keeps logging out and they need to log in again every time they visit the app. If the same problem is happening to you, make sure to check out this troubleshooting guide to fix it.
Usually, whenever you sign in to your Snapchat account via the mobile app, it should keep you signed in until you manually log out of your account. But that's not the case for everyone and somehow the Snapchat app keeps signing out of the user account and every time asks to sign in again which isn't expected at all. Initially, it looks like an app glitch or some kind of bug and we're expecting that the developers will fix this issue very soon.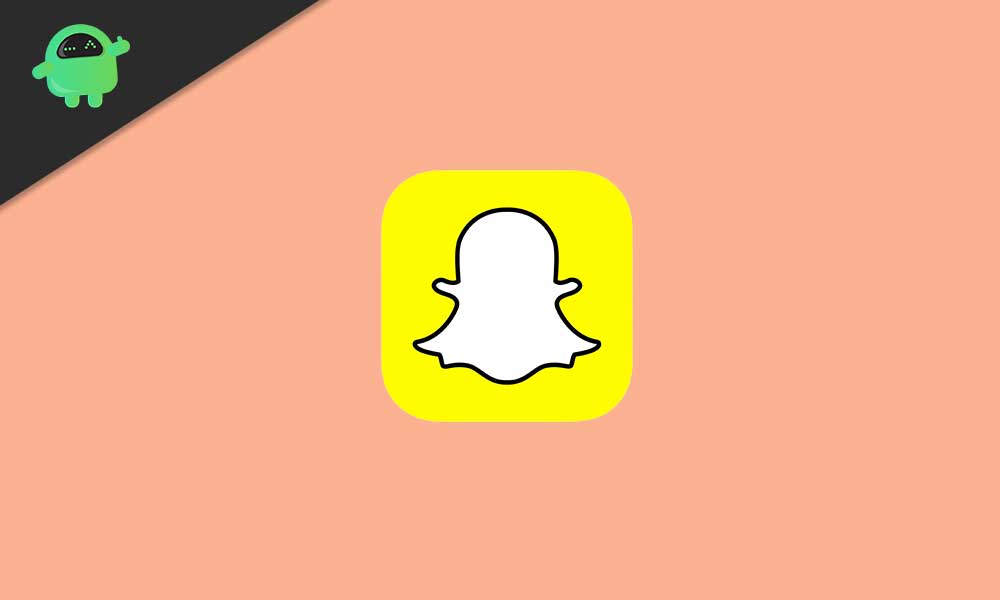 Why Does Snapchat Keep Logging Me Out? Is There Any Fix?
Luckily, there are a couple of possible workarounds mentioned below that you can follow to fix the issue completely. Talking about the three major reasons behind automatically logging out of your account, an outdated app version with a background running process or a rogue third-party app can also cause performance or system-related issues with the Snapchat application. Most importantly, the issue is happening in iOS devices as of now.
1. Update Snapchat
Make sure to update your Snapchat app on your device to keep it running properly without having any issues. The latest version of the app always brings improvements, stability, bug fixes, etc which will eventually help users to get a better user experience. To do that:
Go to the App Store application on your iPhone.
Tap on the Search icon on the right bottom side.
Type Snapchat and search for it.
Now, if there is an update available, you'll see it.
Simply tap on the Update button to install the latest version.
Once done, launch the Snapchat app.
Finally, check whether it's asking to sign in to your account again in the next visit or not. If the problem persists, check another method.
2. Background App Refresh
Sometimes it can possible that even if your Snapchat app is running on the latest version, maybe your system or data is running in the background for a while which needs to be refreshed to clearing the cache. Although you may not find the app cache clearing option on iOS devices, the Background App Refresh will do the job easily.
Just go to the iPhone Settings menu.
Tap on General > Select Background App Refresh.
Make sure that the Background App Refresh option is turned on.
If not turned on, tap on it > Select Wi-Fi or Wi-Fi & Mobile Data (whatever you use).
Once selected, go back > Scroll down until you see the Snapchat app option in the list.
Make sure to turn on the Snapchat toggle.
Finally, close the Settings menu > Clear all the Recent apps and reboot your handset.
Still, the problem is bothering you? Follow another method.
3. Remove Access to Third-Party Apps
It's quite common these days to use a bunch of necessary third-party apps on mobile devices. But sometimes using a rogue third-party app(s) can cause multiple issues with the device system performance, battery draining, data leaking, and more. Meanwhile, some other third-party apps can also get affected by the rogue apps or their background running tasks that you should clear.
The chances are high that any apps are causing Snapchat to log you out automatically and you're not aware of it. Sometimes if you download any third-party app for Snapchat, it'll ask you to give specific app permissions which may also lead to privacy issues or anything else. Therefore, if Snapchat feels security issues, it may log you out automatically to keep things normal. In that scenario, you should uninstall all those apps or remove the app access.
Meanwhile, it can also possible that maybe there is some issue at the Snapchat server end. If that's the case, you don't need to worry and keep waiting until the servers are back online. You can follow the Snapchat Twitter handle to get all the latest updates or info. However, if none of these tricks worked for you, try contacting the Snapchat Support team for further assistance.
That's it, guys. We assume you've found this guide useful. Feel free to ask in the comment below.