Snapchat is well-known multimedia messaging app to keep in touch with your friends and family. It's also a kind of social media platform where people across the world can get interact with known or unknown people. Although sending messages on Snapchat for mobile devices isn't that popular among users, people still love its user interface apart from some of its unique features, filters, etc. Meanwhile, a couple of affected users are reporting that they're encountering Snapchat Pending Glitch which causes messages to appear with the 'Waiting to send…' error notice. If you're also one of them, check out this troubleshooting guide to quickly resolve this issue.
According to multiple reports, Snapchat users are getting an error message that says 'Waiting to send…' whenever they're trying to send a message to someone via the mobile app. So, this error basically prevents users to send messages on Snapchat until the first message is sent successfully. It seems that even after connecting to a good internet connection, Snapchat is most probably considering connecting to the internet, and that's why users are encountering such issues. This particular error notice appears under the Snapchat message after pressing the 'Send' button.
How To Fix 'Waiting to send' Pending Bug in Snapshot?
It's also worth mentioning that if you're sending an urgent message to someone on Snapchat and you're receiving the same error notice that means the message is in pending status and hasn't been delivered yet. Well, this is very irritating for such a popular social media platform. Now, you may ask what should you do whenever you receive such issues. Well, there are a couple of possible workarounds mentioned below that you should try once.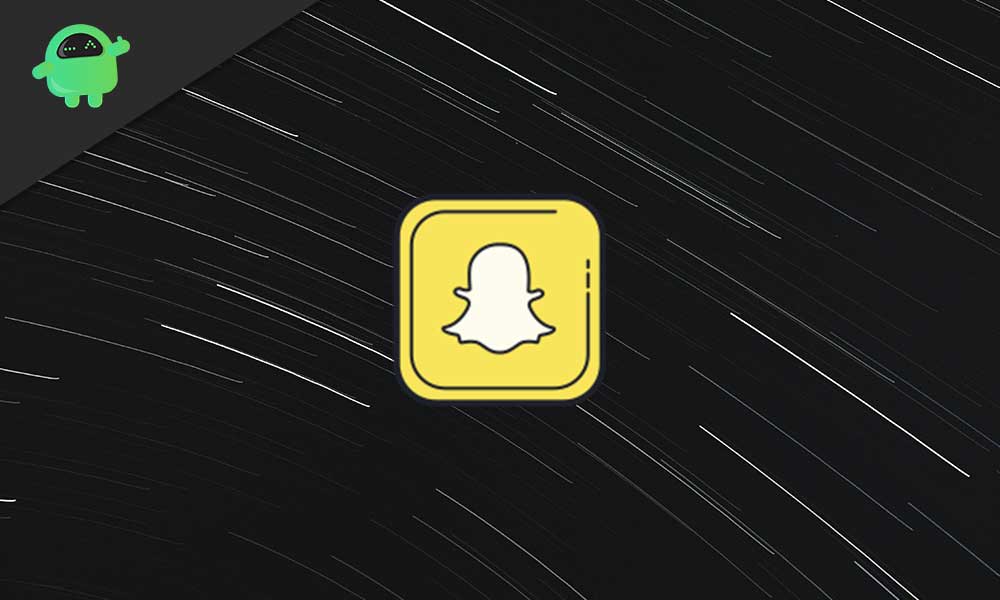 1. Update Snapchat App
Try updating your Snapchat app on your device to fix multiple bugs as developers always push the latest patch updates to improve stability and include other features. To do this:
For Android:
Go to Google Play Store app > Tap on the search field.
Now, type Snapchat and hit the Search button.
Once the search result appears, tap on the Update button.
Make sure that your handset is connected to the internet.
It'll automatically install the update on your device for Snapchat.
Finally, try running the app and send a message to check for the issue.
For iOS:
Long-press on the App Store app of your iPhone.
Tap on Updates > Swipe down from the top of the App Store interface to refresh the update list.
Now, scroll down a bit and you'll be able to see the Update All option for installed apps or games under the Upcoming Automatic Updates.
Check for the Snapchat update. If available, tap on the Update button. [You can also tap on Update All to install all pending app updates]
Finally, try sending the Snapchat message to someone to check whether you're still getting Pending Glitch (Waiting to send…) notice or not.
However, if there is no Snapchat update available that means your app is already running on the latest version. So, head over to the next method.
2. Clear Snapchat App Cache
It's one of the most common yet useful tricks to solve the specific app issue which may relate to a temporary cache or glitch. Although clearing the app cache is possible on Android only, iOS users can simply uninstall and reinstall the app to do the same. Make sure that no data will be affected.
For Android:
Open the Snapchat app > Go to your Profile (avatar at the top left corner).
Go to Settings > Tap on Clear Cache.
If prompted, confirm the task to proceed.
Once cleared the app cache, just close the app > Remove the app card from the Recents panel.
Finally, launch the Snapchat app again and try checking the error notice.
For iOS:
Long-press on the Snapchat app icon > Select Remove App.
Tap on Delete App > To confirm the task, select Delete again.
Once the app deleted completely, go to the App Store on your device.
Tap on the search icon and type Snapchat then hit Search.
Tap on the Get button or Download icon to install it again on your handset.
Finally, open the Snapchat app > Log in to your account > Check for the issue.
3. Turn Off Data Saver / Low Data Mode
If in case, you've turned on the Mobile Data Saver or Low Data Mode on your handset, this can cause multiple issues with the internet connectivity to restrict the data access. So, you should temporarily turn off this option to check whether this is actually causing the Snapchat Pending Glitch (Waiting to send) issue or not.
For Android:
Go to the Settings menu > Connections.
Tap on Data Usage > Select Data Saver.
Turn Off the toggle.
Meanwhile, Android 10+ operating system users can also go to the device Settings > Apps > Snapchat > Mobile Data > Turn off the Allow app while Data saver on toggle.
For iOS:
on iOS devices, the Mobile 'Data Saver' option can be found as 'Low Data Mode'. So, all you need to do is to turn off this option.
Go to the iPhone Settings menu > Tap on Mobile Data.
Next, go to Mobile Data Options > Turn Off the Low Data Mode toggle.
4. Reboot Your Device
Well, sometimes your own device system glitch may cause several app performances related issues temporarily. You just need to simply restart your device to clear all those glitches. Maybe some of the users don't think this method useful but there is no rocket science so, you should do it once to cross-check the issue.
5. Force Close Snapchat App
By forcefully closing the Snapchat app on your device, you'll be able to clear some of the temporary app glitches which may cause issues with the user experience. However, keep in mind that all of your pending Snapchat messages (Waiting to send) will be removed by force close. But this can help you to get out of such issues.
To force close the Snapchat app, either tap on the 'Recent Apps' button or swipe up from the bottom of the screen & hold at the middle screen to bring the Recents panel.
Now, tap on the close (x) button of the Snapchat app card or swipe it up completely to remove it from running in the background. [The process may vary depending on your device brand]
Once the app is forcefully closed, make sure to restart your handset.
Finally, launch the Snapchat app again and try sending a message to check for the issue.
6. Log Out and Log back in
If none of the methods worked for you, try logging out of your Snapchat account and logging back into it. Make sure to remember your Snapchat ID and password before logging out for your ease.
Open the Snapchat app > Go to Settings.
Tap on Log Out > Once done, close the app.
Follow the above method to force close the app from the recent panel.
Now, launch the Snapchat app again > Log into your existing account.
Finally, check whether the problem is fixed or not.
That's it, guys. We assume you've found this guide useful. For further queries, let us know in the comment below.