Tiny Tina's Wonderlands is a new game that is catching a lot of attention lately because of its unique game style and exceptional features. Since the game is new, it is far from being a finished product, so gamers casually face minor problems from time to time. One such issue which has been reported multiple times is Tiny Tina's Wonderlands Crossplay Not Working. Where the connection just times out and you are not able to play the game.
Usually, you would see an error message saying that "Please check your network" or "could not connect to host" etc. All of these messages signify one thing is that the game cross-play feature is not working on your device. But don't worry, as we have some troubleshooting ways to fix this problem on your end.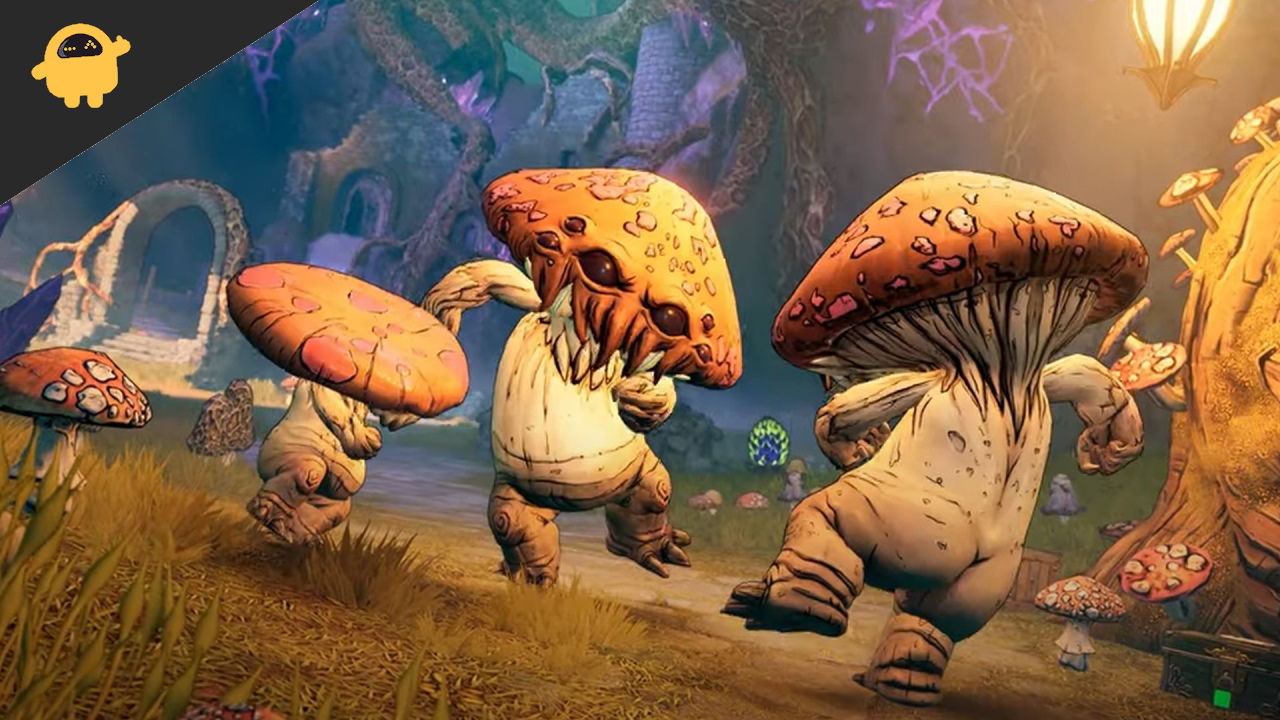 Fix: Tiny Tina's Wonderlands Crossplay Not Working Errors
The crossplay feature in Tiny Tina's Wonderlands is a new feature you can enjoy the multiplayer theme of the game. Here you need to make sure all your friends or active players are connected to gearbox software shift in order to use the feature. But in most cases, this is not the case and players face the issue of Tiny Tina's Wonderlands Crossplay Not Working Errors.
Check Server Outage
As we said earlier, the game is quite new and since its popularity, a lot of players are trying out this very moment. So due to server load, it's possible that the server is down or not responding. Eventually, such issues will be taken care of by the game development team, but as of now, you must check if the server is working okay. You can check it from the official Twitter handle here.
We've seen some reports of players disconnecting from online play. If these issues persist, please restart your game!

For further issues and feedback, please put in a ticket at https://t.co/qvTOQuSq3B.

— SHiFT Status (@SHiFTstatus) April 2, 2022
In case you find the server is not working or facing downtime issues, then you have no other option than to wait until the server is fixed.
Make Sure Shift Is Configured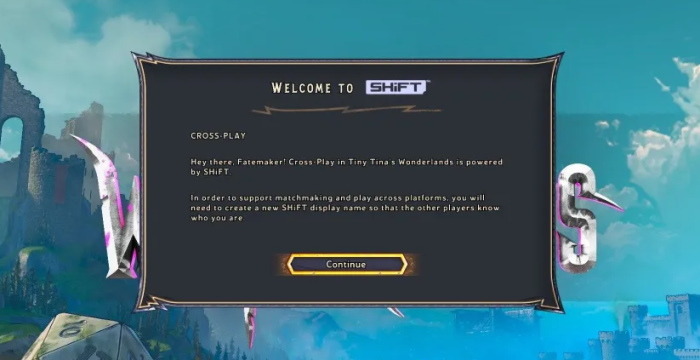 To use the crossplay feature in the game, you as well as your friends must link their account with Shift first, and verify their account. Only then you can enjoy the crossplay feature, otherwise will always throw some error.
Enable CrossPlay Feature
After you sign up for Shift and choose your display name, you need to turn on the crossplay feature. After enabling this feature, your friends can find you in the game and also do a multiplayer collaboration.
Open Game settings and navigate to Network & Social option.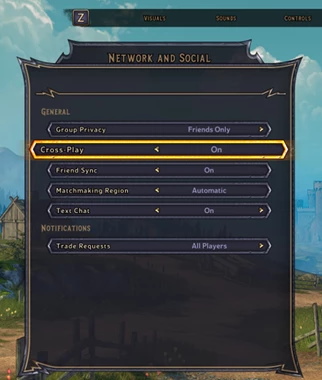 Here make sure the crossplay feature is turned on.
Try Different Host
Sometimes the problem is not with your setup, but with the host. So try to change the host to play the crossplay feature. If nothing is working, then you should try to host the game yourself and ask your friends to connect to your room/server.
Conclusion
This is how you can easily fix Tiny Tina's Wonderlands Crossplay Not Working Errors. If your account in Shift is active and working, such problems will not arise. But yeah, minor issues are bound to happen, so feel free to restart the game and see if it fixes the issue.