If your VIZIO SmartCast is not working as expected, then this guide's troubleshooting tips will help you fix the issue. VIZIO has a decent set of Smart TVs lined up in his arsenal. However, when it comes to the SmartCast, things aren't going as planned. Many users are having issues with it, and it seems to be wide-ranging in nature. While some are outright unable to cast to their TV, others get stuck at the black loading screen while cast. And it isn't a one-off problem as well.
Many users across the Reddit forum have also shared their concerns regarding this error. As to the reason why this is happening, there are quite a few of them. The most common one seems to be related to network connectivity. Along the same lines, if your Smart TV hasn't been correctly set up or configured, there are bound to be issued. Likewise, if the DHCP has been incorrectly configured, then two or more devices could have the same or, in some cases, no IP Address.
As a result, your SmartCast couldn't establish a successful connection. So an incorrect DHCP configuration could also result in the issue as mentioned above. However, if none results in success, resetting your TV and returning it to its default state could be the only way out. In this guide, we will be sharing detailed instructions to carry out those fixes. This, in turn, should fix your VIZIO SmartCast issues. Follow along.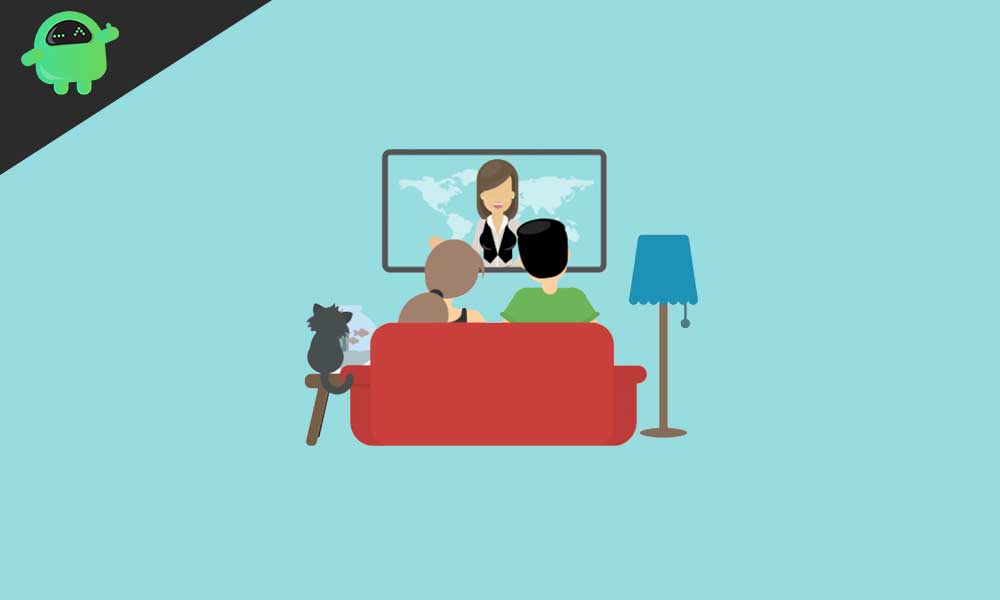 Restart your Vizio SmartCast TV:
Sometimes your SmartCast would not work properly because of any software error that can be countered by an easy restarting. You have to restart your Vizio SmartCast TV, so all the temporary configurations get wipe out. And when you turn on the device again, it will re-initialize all the temporary settings.
Follow this step to restart;
First of all, press the menu button on your TV remote and choose System
Now select Reset & Admin
Then select the Soft Power Cycle
In addition to this, you have to power off your router also
Then you can turn on both devices and check the TV working properly
In case the Soft Power Cycle does now works, try this step;
Turn off your TV using the power button of the TV
Then unplug your TV connection
And press hold the power button of your TV for 30 seconds
Then plug on the TV
Now once again press hold the power button of the TV for 30seconds
Hereafter you can turn on your TV; do not press any of the buttons of your remote or TV
And wait for the SmartCast home to appear, now check the issue is still there.
Re-enable DHCP settings of your network:
In case the connection of DHCP settings of your network is not correct, your SmartCast will not work properly. DHCP's (Dynamic Host Configuration Protocol) responsibility is to assign an IP address to each device for your network. As well as, DHCP will ensure that no same IP address for two devices. Anyway, sometimes, DHCP will act irresponsibly and do not assign an IP address to the SmartCast SystemSystem.
Follow the steps to change the settings of DHCP to avoid connection issues;
Power on your TV
Open your browser
Then open your Router's URL and there type your Username and Password.
And open your router's Settings page.
Now go to the DHCP section.
And enable DHCP, if already the feature enabled, then disable it and re-enable it.
Then Save and Exit from the setup
Now you can turn on your TV, still the issue there then you can edit your router and go to Google DNS
Use another network
The ISP in your device is flawlessly active in using many techniques and functions to control web traffic. Sometimes ISPs provide some services that your Tv required to operate with the network. To escape from this mess, you can use any secondary network. You can use your mobile hotspot as well. In just a try, you can connect to another ISP.
Factory reset on your Vizio SmartCast TV
If the above process does not fulfill your needs, then you can do a factory reset your Vizio SmartCast TV. You can do this process through your TV menu or buttons. You can follow this step to reset;
Press the menu button on your TV remote and choose System
Then go to Reset & Admin and select Reset TV to Factory Settings
Press and hold the Input and Volume down button altogether for 10 seconds until you can see a bar on the top of the TV
Then press and hold the Input button for 5 seconds then your TV screen goes black
Then turn on the TV and follow the instructions
All the above methods will help you to fix the issue. In case the methods mentioned above fail to work, then you can use the Reimage Repair Tool. This tool will repair missing and corrupted files. This method gets successful on many occasions.
Anyhow you can depend on our valuable solutions and can change your Vizio SmartCast TV error. While reading our guidelines; you can repair the error and watch your favorite channels continuously. If you have any queries or feedback, please write down the comment in the below comment box.