Vizio is an American television, soundbars, advertising, and viewer data selling and designing company that was founded back in 2002. The Vizio Inc. headquarters is situated in Irvine, California, USA. In these recent years, Vizio launched lots of smart television, and a few of them is among the best-selling TVs in the USA. Well, there's a feature using which you can cast your smartphone screen to your Vizio TV. Yes, we are talking about Airplay.
But unfortunately, for some users, the Vizio TV Airplay is not working or missing, due to which they cannot cast their smartphone to their TV. That's why we are here. Yes, in this journey, you'll learn about how to fix Vizio TV Airplay not working or missing issues. Therefore, now without wasting more time, let's get started with it.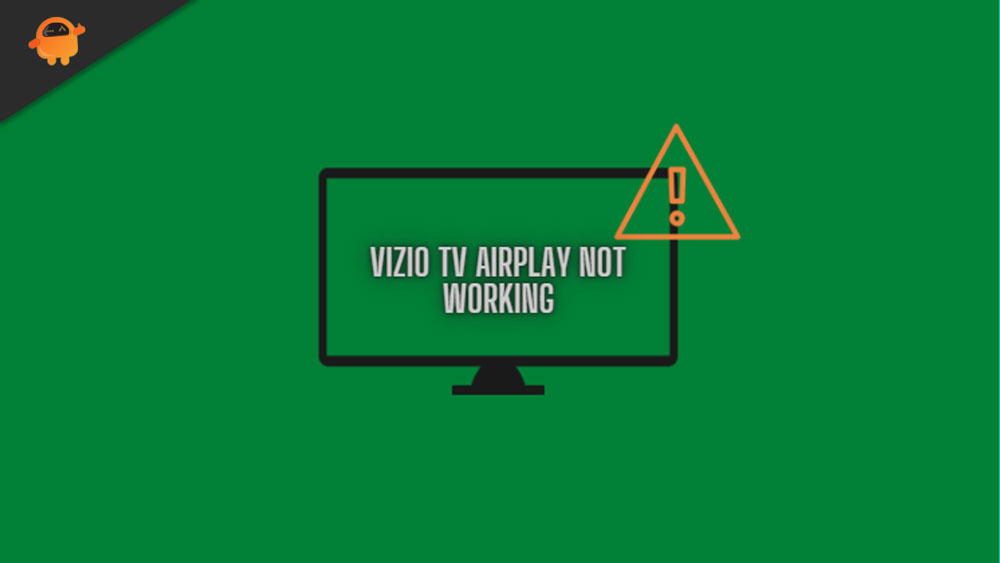 How To Fix Vizio TV Airplay Not Working or Missing
We have gathered some fixes from different forums in this article. All the fixes that we have mentioned here have the potential to resolve the error. So, let's start with them and see if these fixes really help you or not.
Fix 1: Restart Your Vizio TV
There are chances that Vizio TV may have some bugs and glitches due to which you are getting the error. Sometimes, these glitches may become up as the reason why the Airplay is not working or showing a missing error message. So, to fix that, you need to simply reboot your TV.
Yes, once you reboot your TV, the issue will automatically get fixed. Although many users previously reported that this helps them to resolve this kind of issue. Therefore, it is suggested to try this out and check if the Airplay is started working on your Vizio TV or not.
Fix 2: Make Sure Your WiFi Is Working
Did you check if your WiFi is working or not? Well, possibilities are there that your WiFi connection may not work properly, due to which you are getting this error. So, we suggest you check if your WiFi is working and give you a proper internet speed. However, to do so, you must have to hover over to the Ookla Speed Tester website and test your connection speed.
However, in case you find that your WiFi is not giving you proper speed, then contact your ISP and ask them to fix it. Nonetheless, until they fix the issue, make sure to power cycle your router/modem once. Meanwhile, to do so, firstly, turn off the power button and dismantle all the cables connected to your router.
Then, wait for 30-40 seconds and plug in all the cables. After that, turn on the power button and wait until the lights start blinking again on your router. Then, again check your connection speed. If it gets fixed, there is no issue; otherwise, you have to wait until the ISP provider fixes it.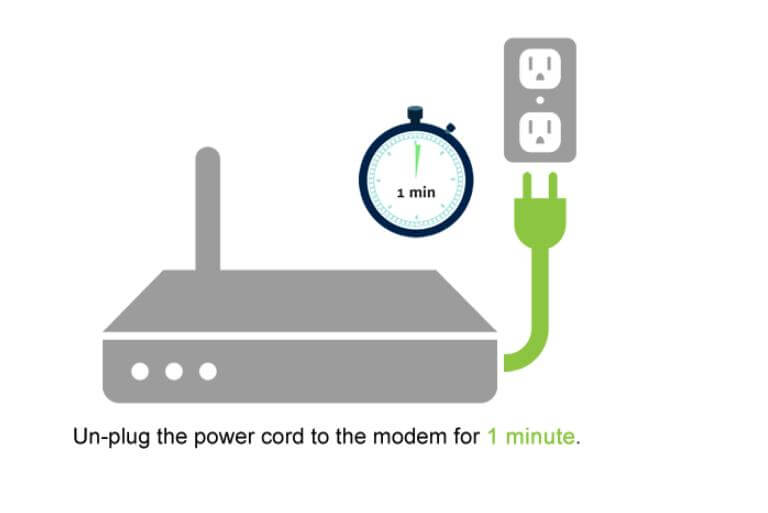 Fix 3: Check If Your TV Is Running on Latest OS
There are also circumstances that your TV may be running on an older firmware, due to which it may not be able to be compatible with the Airplay app. So, if that's the case, then you have to update your Vizio TV OS to the latest version available.
However, in previous cases, we have found that users generally forget to update their firmware, due to which they are getting many issues, including the Airplay not working. But, when they update their firmware, the issue automatically gets fixed. So, you should try this out and check if the issue gets fixed or not.
Fix 4: Update The Airplay Application
Did you check if your Airplay application has any new patch update available or not? Yes, we all may be familiar with the fact that we can now access the Airplay with the Airplay application that we can use to connect our smartphone to Vizio TV. Therefore, keeping the Vizio Airplay application will be the right option.
To update the Airplay app on your Vizio TV, you can simply hover to your SmartCast Home using the V button, or we say Home button with the help of your Vizio TV remote. After that, tap on the Extras menu located at the top of the screen. Then, simply highlight the AirPlay option. Thereafter, you just have to make sure that the button is toggled to On position.
Fix 5: Clear The Cache Data
Some possible changes prevent your Airplay app from working properly due to some temporary cache files. Therefore, removing the cache data will be the right choice for you in order to fix the issue. So, you can follow the steps that we have mentioned below to clear the cache data:
Initially, press the

Home

screen using your Vizio TV remote.

After that, hover to the

settings

and click on the

Apps

option.

Now, tap on the

system apps

and select the

Airplay

app.

Then, simply hit the

clear cache

button and press the Ok button. That's it. Now, the Airplay app cache data get cleared.
Fix 6: Uninstall And Reinstall The Airplay App
Unfortunately, if none of the earlier mentioned methods helped you, then except reinstalling the Airplay app, you have no other choice. Also, in many cases, users have claimed that this helped them to resolve the Vizio TV Airplay is not working or missing issue. So, we suggest you try this out as well. But, before installing it again, don't forget to uninstall the existing Airplay app. So, try this fix and check if the issue gets fixed or not.
Fix 7: Reset Your TV
Still, no luck? Well, don't worry, try resetting your TV once and then check if the issue gets resolved or not. So, to reset your Vizio smartTV, you can simply follow the steps we have mentioned below:
Firstly, press the

menu button

using your Vizio TV.

After that, use the arrow buttons to highlight the

System

option. Then press the

Ok

button.

Thereafter, highlight the

Reset & Admin

option and hit the

Ok

button.

That's it. Now, hit the

Reset TV to Factory Defaults

option followed by

an Ok

button. Then, wait until the TV gets reset.
Also Read: How to Fix Vizio TV Black Screen of Death
Fix 8: Contact The Support Team
Now you have already tried all the fixes mentioned earlier in this guide. But, still getting the same issue; therefore, it's time to contact the support team. So, you can simply go to their official support page and explain everything that you are facing. However, if you are lucky, then surely you'll get a reply back from the officials.
So, that's all on how to fix if the Vizio TV Airplay is not working or missing. We hope that the methods mentioned earlier helped you. But, in case you still have any questions, comment below.