MOV (short for the word Movie) is a type of video file. It is similar to MP4 files. Even if Apple developed the MOV files, these are compatible with both Windows and Mac OS. But some users complain that they are not able to open MOV files on their Windows 10 computer.
Although Windows 10 has a built-in media player to play different kinds of media, the MOV files don't open sometimes. And in any case, you become successful in opening the MOV files, you can only hear the sound but can't watch the video. If you are getting irritated trying to open a MOV file on your Windows 10 computer, then you should continue reading because we have the solutions to solve this issue.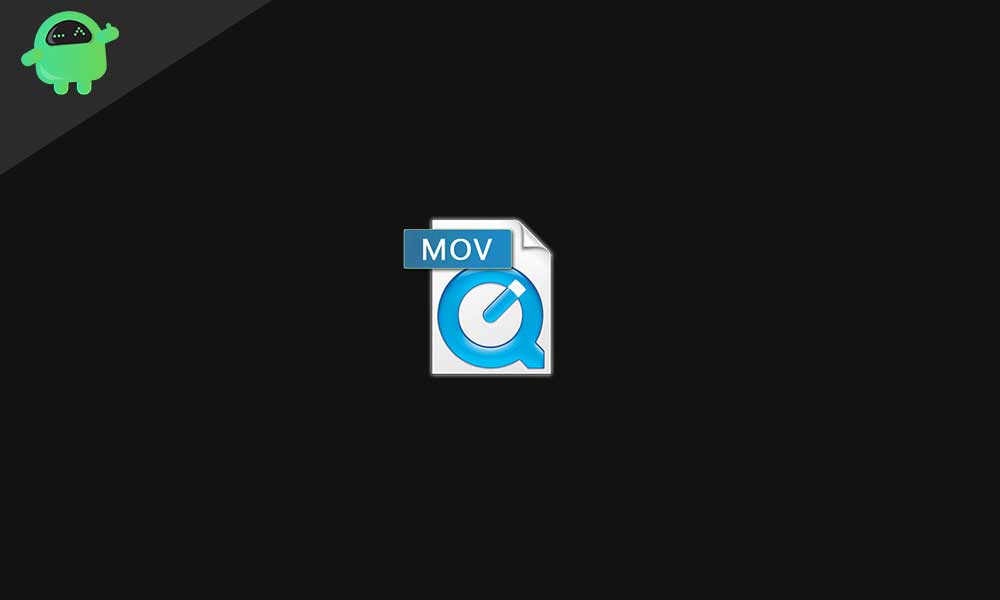 Why do MOV files not open in your Windows 10?
If your MOV video file is crashing while you're having a good time watching a movie or the MOV file is simply refusing to open, then here are some reasons that can be behind this problem.
Your Windows Media Player doesn't have the codecs to play a MOV file.
Your Media player is not compatible with the updated Windows 10.
Corrupted MOV file.
You don't have the necessary graphic drivers to play the MOV file.
You don't have to look for different solutions, because we are going to provide every possible solution to fix the problem and you can certainly play your MOV file on your Windows 10 computer.
Solutions to Fix if Windows 10 is unable to play MOV files :
Solution 1: Downloading the necessary Codecs
As we know, the Windows Media Player is a built-in software of Windows computers to play different types of media files. But some versions of Windows Media Player lack the necessary codecs to play video files like MOV files. You can download the required codec to play MOV files on your Windows 10.
Once you are done with the download, install it and restart your computer. See if you can play the MOV file now.
Solution 2: Incompatible Media Players
Perhaps you need to change your media player and try different ones that can easily play MOV files. You can download Apple's QuickTime player, which has a version available for Windows 10. You can also download the VLC media player. It is an open-source media player, and it is well known to play every kind of video files available out there.
Solution 3: Update the graphic drivers of your computer
If you don't own the graphic drivers that are compatible with Windows 10, then you can go to the manufacturer's website and check if you have the updated version of graphic drivers that are compatible with your Windows 10 computer. Outdated graphic drivers can also stop you from playing MOV files on your media player. You should always check for updated versions of graphic drivers. Follow the steps to know how you can easily update your graphic drivers manually.
Open Device Manager.
Go to the Display adapters category.
Then double-click on the graphic cards installed on your Windows computer.
Go to the Driver tab.
Click on the "Update Driver" option, and your drivers will start updating.
Once you are done with the updates, restart your computer and see if you are able to open the MOV file.
Solution 4: Corrupted MOV files
Media files are easy to get corrupted. If none of the above solutions worked, then the problem may lie with your MOV file. There are some best video repairing applications out there that can restore your MOV files. Few examples are Stellar Repair for video, Remo Repair MOV.
We discussed all the methods that you can use to play MOV files on your Windows 10 devices. You can also convert the MOV file to different video file types, but it can potentially harm the file's content.
We have provided you with safe and secure options to play MOV files on your Windows computer. Now, enjoy your videos without any obstacles. I hope this article will help you to fix the issue. If you have any queries or feedback, please write down the comment in the below comment box.