After the last update of Windows 10, several users complaint that their monitors have a yellow tint. Did you also have trouble with the yellow-tinted screen? Don't worry. I encountered a similar issue where I got a yellow tint on my display which was very annoying.
Thankfully I was able to fix it with the help of Windows night vision and color correction profiles. But in some scenarios, the yellowish color still remains. If the yellow tinted screen issue persists even after turning off the night mode, then this article might be helpful for you.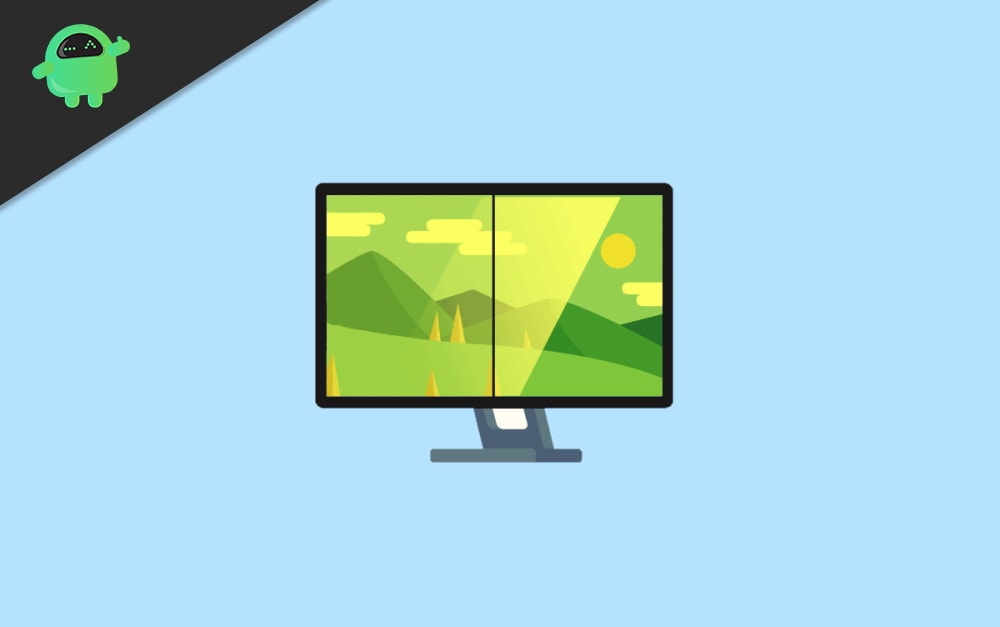 Fix Windows 10 Yellow Tint Display Issue
There are multiple reasons why you might be getting a Yellow tint display issue on your desktop or laptop. In some scenarios, it's due to the wrong settings of the automatic Night light or due to poor color correction. Down below are some troubleshooting ways by which you can fix this problem easily.
Also Read: How to Fix Windows Error Code 0xc0000142
Method 1: Switch off the night light setting
The night light is an amazing feature of built-in Windows to protect the user's eyes. In this feature, the screen goes a little dim and shows a yellowish color to protect our eyes from the harmful blue light. It is good for nighttime, but if the automatic settings for a night light are not in the proper configuration, it might show a yellowish tint which is quite annoying in the daytime.
Here is how you can disable or switch off night light in Windows 10:
Click on Windows 10 taskbar, and type "display" in the search box.
Open the "Display Settings" window, tap on Change display settings.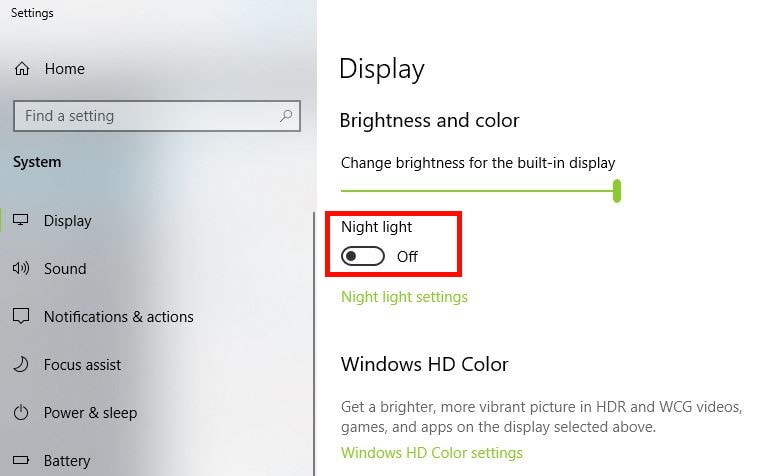 Find the Night light option and tap on it to turn it off, in case it's on.
Method 2: Update the Graphics card driver
Sometimes, the various display issues can be fixed by updating the graphics card drivers. We recommend users check if there is any graphics card driver update out there for their PC.
Also Read: 5 Best PC Cleaner Software For Windows 10 (2020)
Open the search bar and search for device manager. Open it.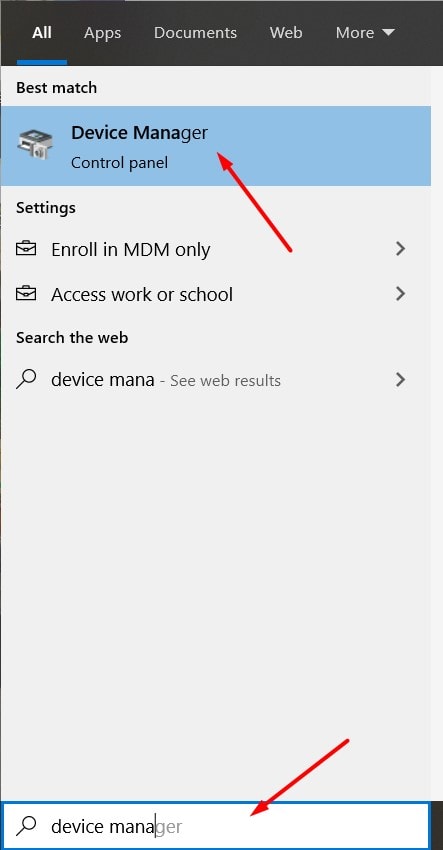 A new window will appear with all the connected devices and peripherals, your Ghrapic cad will also be listed here.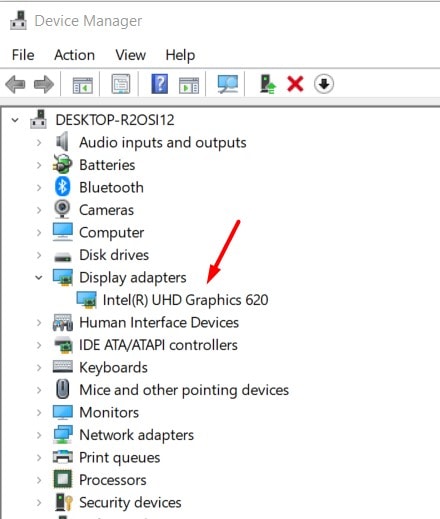 Find your graphic card, right-click, and choose the update driver option.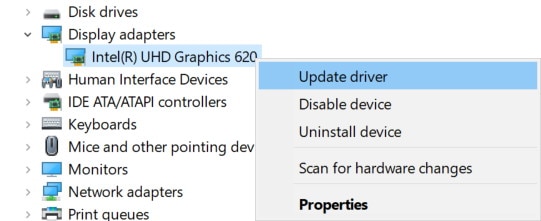 Note: If you have multiple graphic cards installed on your PC, then you need to update them all one by one.
Method 3: Add a New Default color profile
Search for color management in the search panel.
Choose the Color Management option from the result list.
Choose the sRGB virtual device model profile from the color profile screen, and tap on ok.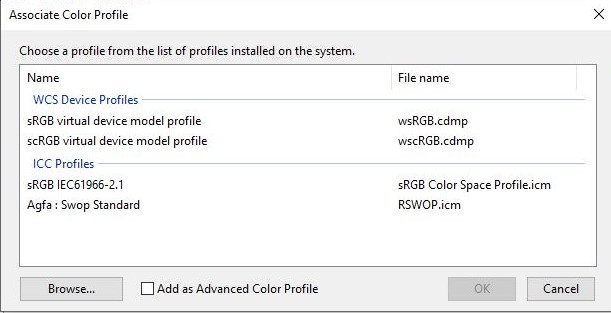 Then, choose the sRGB virtual device model profile option from the color management window, and tap on the Set as Default Profile option.
Method 4: Adjust the color enhancement settings
It is possible that your graphics card's color settings might not be at their default settings. You need to restore the color settings to default settings. It might fix the yellow tint display problem.
For adjusting the color enhancement settings, you need to configure color settings with a graphics card's configuration service.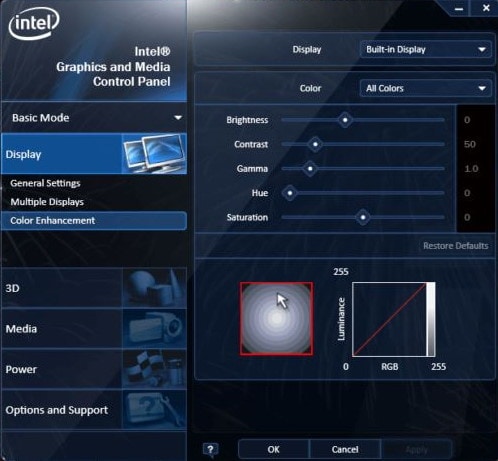 For intel, color settings configuration, right-click the mouse on the desktop> then, Graphics properties> then, Display and Color enhancement to open the configuration window. Follow the same for NVIDIA and AMD to restore the color settings to default.
Note: Some monitors come with a built-in color profile or color correction panel, So check with your monitor model and fix color correction for yellow tint if needed.
Method 5: Check VDU's OSD color settings
Your desktop's VDUs also include some additional color control settings such as contrast, saturation, gamma, hue, color temp, and color tint options are there in the OSD menu. You need to check how your monitor's OSD color settings are configured and make the necessary adjustments.
Method 6: Remove night vision apps
Some apps such as Flux and Owl vision, tend to advertise as they are "nigh work" friendly and add a yellowish tint to the display. This is to protect the user's eyes as blue light can disrupt a human's sleep patterns.

To avoid or fix Windows 10 Yellow Tint Display caused due to these apps, you simply need to turn them off or uninstall them completely. Since Windows 10 already comes with a built-in night mode, these apps are not of much use now.
Conclusion
These are some methods to get rid of the yellow tint display issue you are facing. If you're using the Windows built-in night mode, then make sure to keep it on auto settings and schedule its timing so it won't create such issues.