Windows is the most popular OS in use, used by millions of people on a variety of devices. Because of its simple GUI interface and flexibility, Windows is straightforward to operate. Hence it is the choice of the majority.
Though Microsoft provides a free copy of Windows on its official site, however, there is a Windows bug that often shows up even in genuine Windows. The "This copy of Windows is not genuine" error can be the result of the recent Windows update, old or corrupted license, etc.
After the error, the wallpaper goes blank, and many system tools stop functioning. The error may be caused due to the latest windows update. So, in that case, you can uninstall the windows update and get the issue fixed.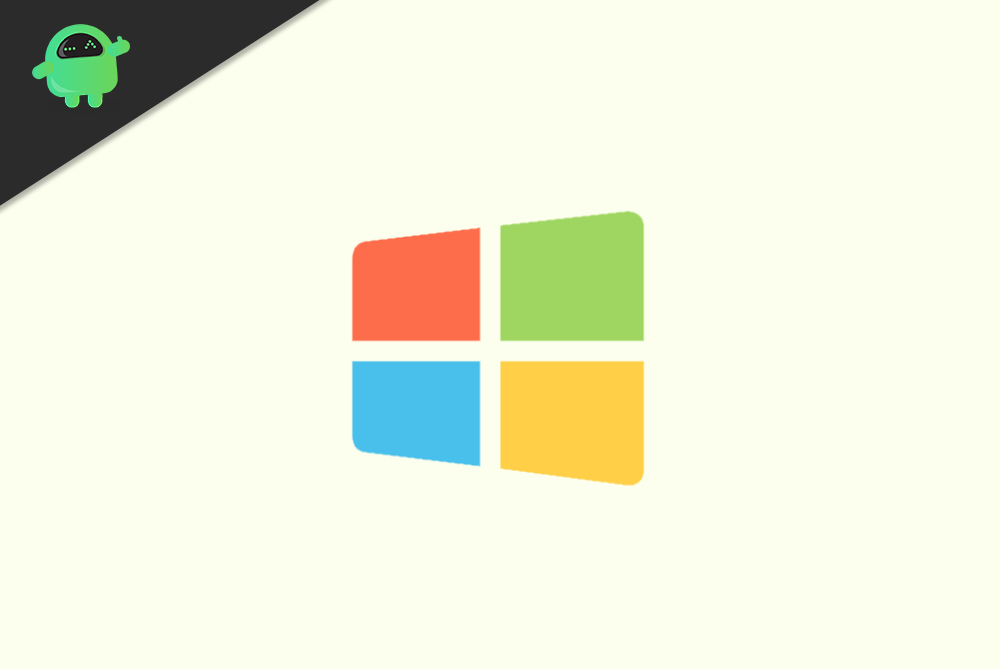 How to Remove This Copy of Windows Is Not Genuine Error?
It is not such a serious issue; we can fix the issue by applying a few methods like uninstalling the update, etc. on our Windows. Those solutions will be mentioned below more clearly.
Method 1: Uninstalling Recent Windows Updates
It is possible that the recent KB971033 update of Windows is the cause of the " This copy of Windows is not genuine" error. Therefore, you must uninstall it from your system to resolve the error.
The updates might not be in favor of some device hardware. Thus it can cause an issue. If later you found out the issue wasn't because of the update, you can always update your Windows.
Step 1) Firstly, press the Windows key + I on your keyboard to open up the Windows Settings, go to Update & Security>Windows update. Scroll down and click on the View update History option.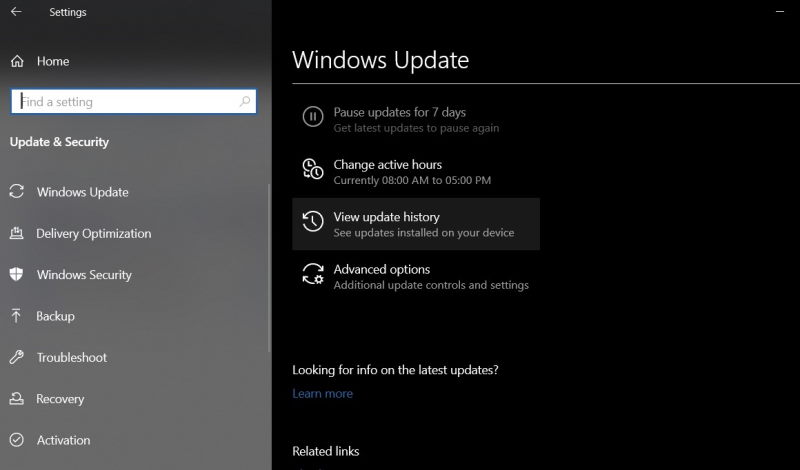 Step 2) Now, click on the Uninstall updates option on the view update history page.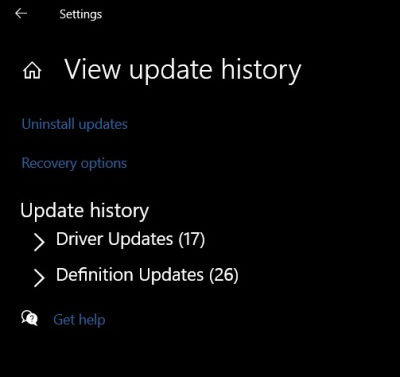 Step 3) The Control Panel will open up, showing up all the installed programs, including the latest Windows updates.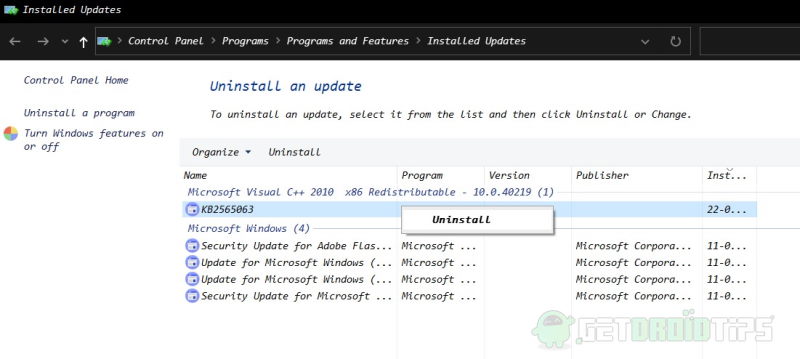 Select the Windows updates as KB2565063 or whatever according to your recent update, right-click on it and select uninstall. To Confirm, press yes, and the update will be removed from your Windows.
Method 2: Running the SLMGR -REARM Command to Reset License Status
It is quite possible that Microsoft has detected that you are using a pirated version of windows. Thus your license is revoked and can't be recover. If you haven't activated your Windows, you will also face the same license issue. Therefore, you would want to reset it to regain control over your Windows. The command works on almost any Windows, but it is most effective on 32-bit of windows. If for some reason, the command shows an error, then you will have to manually rename the SLMGR file into VBS.
Step 1) Firstly, you will have to open up the command prompt with administrative privileges. Therefore, go to the Windows Search bar and type CMD, highlight the Command Prompt application from the result and click on the Run as Administrator option.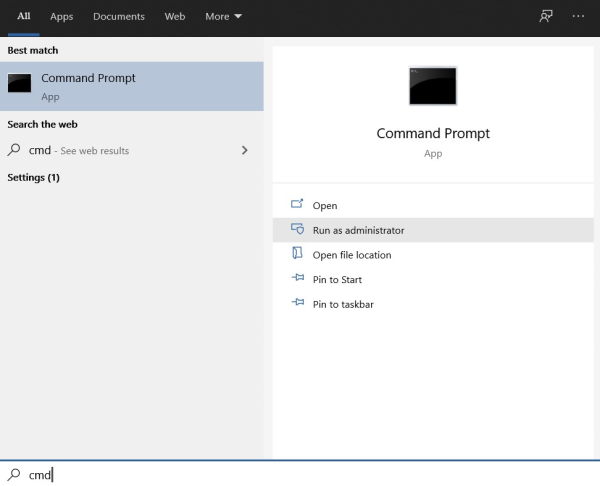 Step 2) Now type the SLMGR -REARM or SLMGR/REARM command in the command prompt and hit enter on your keyboard.

Step 3) Restart your Pc, and check if the "This copy of Windows is not genuine " error has been resolved or not.
Method 3: Using the RSOP.MSC Command
By using the Resultant Set of Policy Windows tool, you can re-configure the settings which are causing the "This copy of Windows is not genuine" error.
Step 1) Press the Windows key + R to open up the Run Dialog Box, type rsop.msc in the Run dialog box and press enter or just click on the OK button.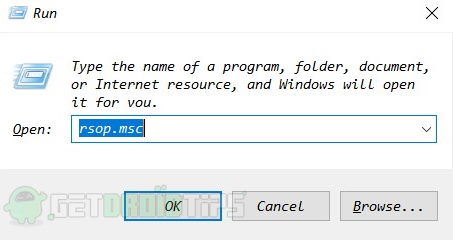 Step 2) On the Resultant Set of Policy Window, go to Windows Settings>Security Settings>System services and now look for the Plug and Play service, right-click on it and select the Automatic option under the Startup section and click OK.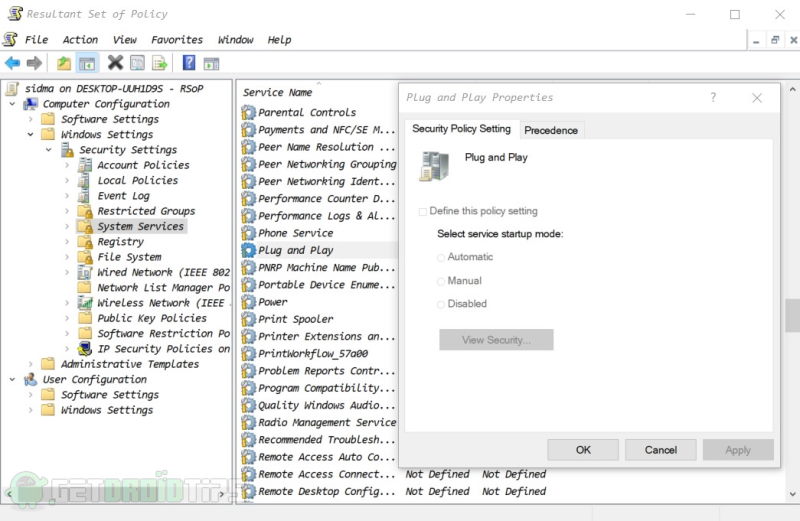 Step 3) Restart your Windows and check if the error has been resolved.
Method 4: Using Windows activators
Windows activators are special set of programs that can renew free windows trial for a lifetime version. The software is completely free to use and will fix "This copy of Windows is not genuine" error by renewing the Windows trial date.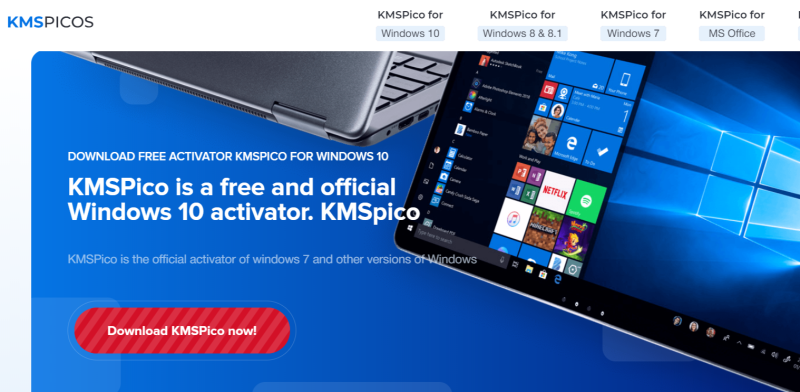 There are numerous such activators available, but the most trusted one is KSM Pico. I will put a link down below for your reference.
KMS Pico Windows 10 Activator (Free)
Method 5: Using pre-activated Windows ISO
If none of the above methods works for you, then you can install a fresh copy of windows that comes preactivated with a Key. The only drawback of installing such windows is that you have to backup and restore your data.
This includes your photos, documents, movies, set of programs, which can be a hefty task. If you like to save time, then skip to method 6, which is much easier.
Download Windows 10 ISO 32 bit & 64 bit variant (preactivated)
Method 6: Buying third-party Windows update keys
There are various websites and vendors who provide third party bulk windows product keys. These keys are very cheap and come with lifetime access support. You can easily buy one for yourself under 5$ only.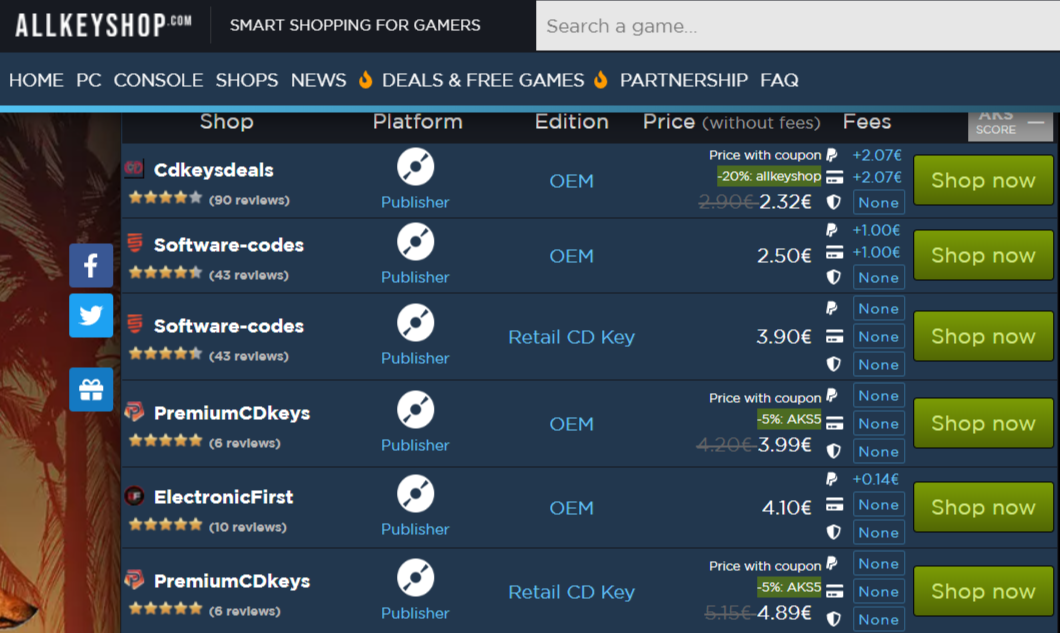 One reliable service which provides such keys is Allkeys shop. If none of the other methods work for you, then I highly recommend to spend some bucks and buy a product key. Not only will it open doors for new updates, but you will never see This copy of Windows is not genuine error message ever again.
All keys shop
Conclusion
If you are using a crack Windows sooner or later, Microsoft will detect it, and you will encounter the "This copy of Windows is not genuine" error. However, the error can also be a result of incompatible Windows update, outdated or damaged Windows license.
The error is scarry for users because the Windows almost stops functions, and the wallpapers are removed. However, you can fix the error by uninstalling the incompatible Windows update, resetting the Windows license, or enabling the plug and play service to automatic.
To uninstall Windows update, you can go to the Control Panel, look for view new installed updates, select the latest update, right-click and uninstall. To rest the license, you can run the SLMGR -REARM command in the command prompt.