Does a high-end PC still suffer from an FPS drop issue while playing the World of Warcraft game? Here you will learn how to fix this issue. Blizzard always tries to push hard for Gaming on Windows PCs. With every update, they bring something new and exciting for gamers. But, it looks like somehow they fail to overcome the hiccups and issues around gaming.
In community forums like Blizzard, many users regularly reported various problems they are experiencing while gaming on their Windows 10 PC. Meanwhile, suddenly after the 9.0.5 patch note update, users started reporting an FPS drops issue while playing World of Warcraft since the 9.0.5 patch update.
Of course, there might be various reasons behind this. But still, we are clueless about why this issue occurs, even if someone has a high-end gaming beast. Well, today, in this guide, we will talk about tips to fix the World of Warcraft FPS drops issue on Windows 10 PC. So, without further ado, let's dive into it and find different ways to eliminate the FPS drop issue.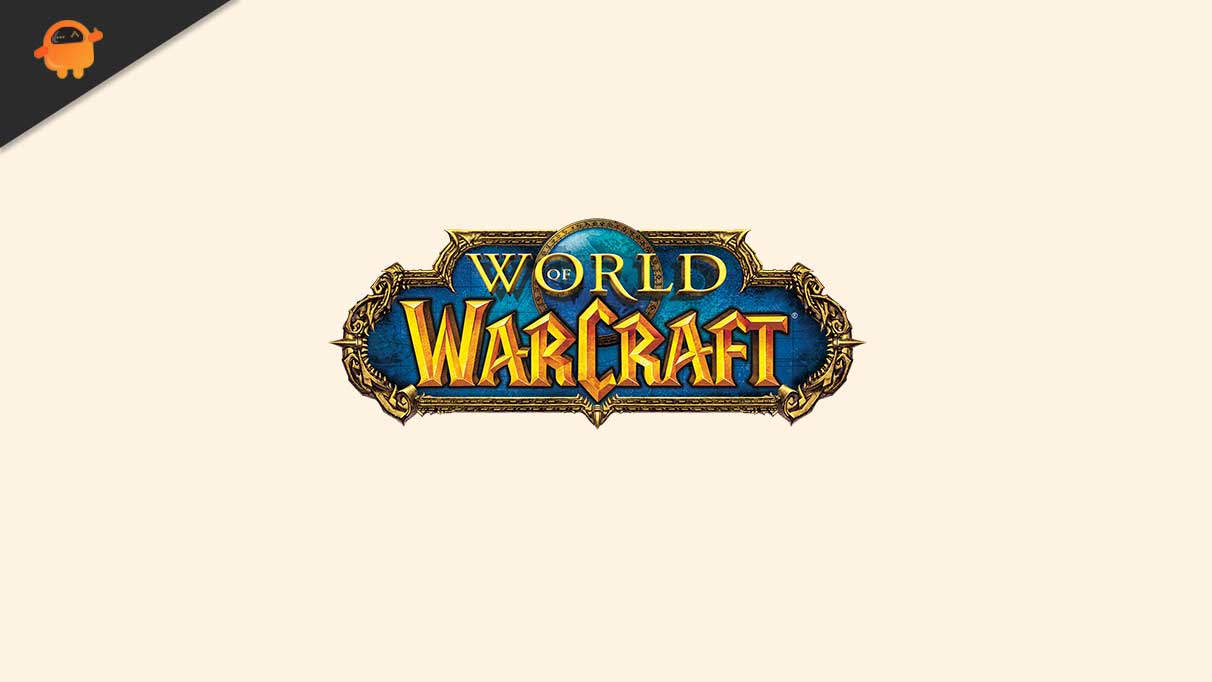 How To Fix FPS Drop Issue in World of Warcraft on PC
Nowadays, many websites tell you to try several things to fix this issue. But, at last, you get nothing and find yourself in the same situation. Thus, here, the steps we provide to fix the FPS drop issue are totally based on our personal experience. So, yeah! Let's see if it helps you. But, before that, take a look at the minimum and recommended PC specs to run the World of Warcraft.
World of Warcraft System Requirements (Minimum):
CPU: AMD FX-8100 or Intel Core i5-760
RAM: 4 GB RAM
OS: Windows 7 or newer 64 bit
GPU: AMD Radeon HD 7850 2GB or NVIDIA GeForce GTX 560 2GB or Intel HD Graphics 530 (45W)
P-SHADER: 5.0
V-SHADER: 5.0
FREE STORAGE: At least 70 GB
VRAM: 2 GB
World of Warcraft Recommended Requirements:
CPU: AMD FX-8310 or Intel Core i7-4770
RAM: 8 GB
OS: Windows 10 64 bit
VIDEO CARD: AMD Radeon R9 280 or NVIDIA GeForce GTX 960
P-SHADER: 5.1
V-SHADER: 5.1
FREE STORAGE: At least 70 GB
VRAM: 4 GB
#1 Update Your GPU Driver
Look, there are two methods to update your GPU driver. The first is from the Device Manager, and the second is from your GPU manufacturer's official website. Here we only provide you the steps to update your driver using Device Manager.
First of all, open the Device Manager on your Windows PC using the Win and R key.
Then, expand the Network Adapter and right-click on the Graphics card name. This will open the drop-down context menu.
From that menu, select the Update Drive option.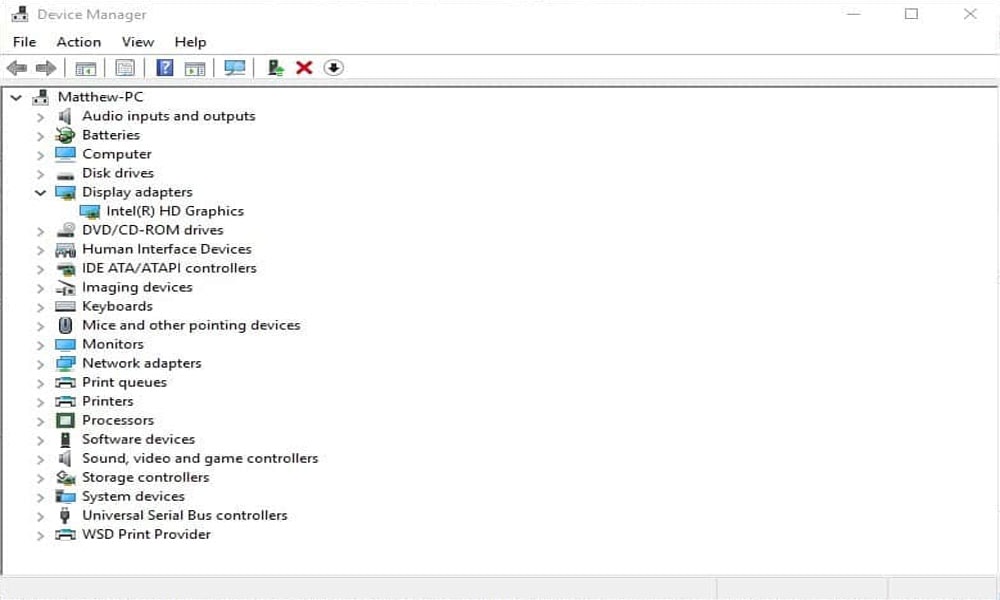 That's it. Now, it will automatically start searching for updates. Meanwhile, if it gets something, then it will notify you.
#2 Alter the In-Game Settings
First of all, launch the world of warcraft and navigate to your graphic settings. Then, alter these changes in settings:
Set the display mode to full screen and disable anti-aliasing and Vsync.
After that, make sure to set the resolution scale to 100 percent. However, if you further notice the FPS drop issue, reducing your underscore option to around 90 percent will reduce the visual quality. But, your performance will increase by a lot in your base settings.
Also, change the texture resolution option to fair or low depending on your GPU spell density to half enable projected textures.
Set the view distance option to around 7, which is the default value.
We suggest changing the environment detail setting and ground clutter options to 1.
Set the shadow quality to low.
Liquid detail to fair.
Disable sound shafts and set the particle density option to low.
Also, set SSAO to low.
Disable the depth of field and the outline mode.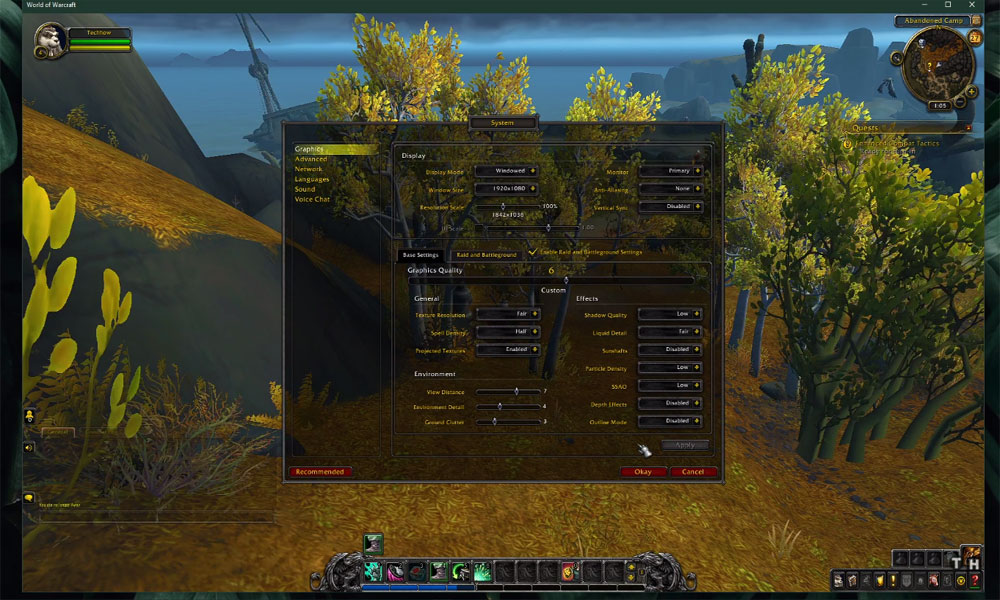 However, then apply the changes you have made. After applying your changes, make sure to enable the raid and battery ground settings. That's it. Now, try to play the game and check if it helps.
#3 Set High Priority Task Manager
After giving War of Warcraft high priority, many users are reported that they will fix the FPS drop issue while playing the War of Warcraft.
So, first of all, open up your task manager and in the processes tab.
Then, you need to right-click on the World of Warcraft.
Then, select the option to go to details from the drop-down menu.
Now, in the details tab, highlight the wow.exe application and simply right-click on it.
Then, set the priority to high.
This will, in turn, allocate more resources to play the World of Warcraft and increase your PC performance- especially if you have other programs running in the background to reduce your CPU utilization from other programs. Therefore, I suggest you stop all the applications running in the background so that WOW will get more resources to run smoothly.
#4 Switch off the Game Bar
If the above three methods don't help you fix the FPS drop issue on Windows 10 PC. Then, these steps will help you to fix this out. So, follow the steps:
Initially, you can search for settings using the Cortana search bar or simply press Win +I key from your keyboard.
Now, navigate to the Gaming option, and from the left pane, select the Game Bar and toggle the button to turn it off, as shown in the picture below.
After that, using the left pane, choose the Captures option and switch off the Background Recording, Recorder Video, and Recorded Audio settings.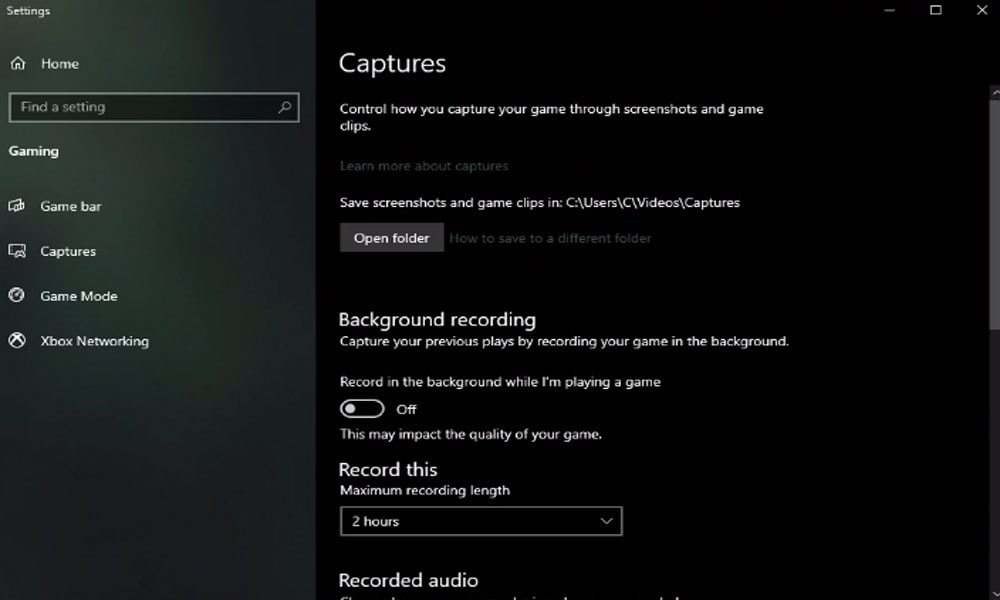 #5 Tweak You Nvidia or AMD Control Panel Settings
Firstly, open the Nvidia control panel. In the meantime, if you have an AMD GPU, then you can do the same step with the AMD driver suit. Anyway, once you have opened the Nvidia control panel, follow the process given below:
Navigate to manage 3d settings.
Then, click on the program settings and select to add a program to customize.
After that, simply add World of Warcraft to the program list.
Then, you will need to change a few settings. But, make sure that the Cuda setting is set to your main GPU and also set the power management mode to prefer maximum performance.
Well, don't forget to set the texture filtering quality to the performance.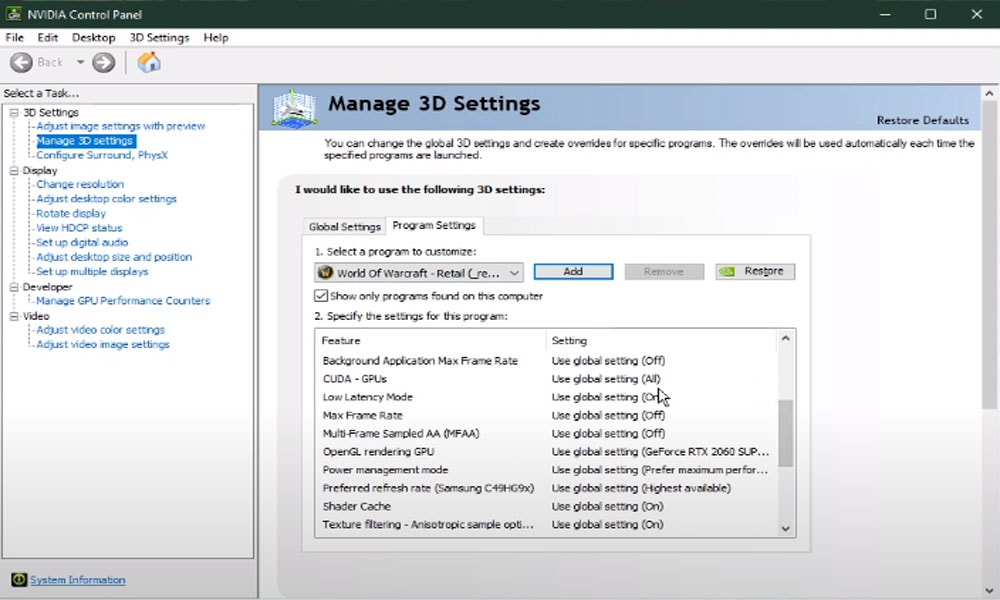 That's it. Now, rerun the game and check if it helps. If this couldn't help you at all, move towards the next potential step to fix this.
#6 Change the Priority of Graphics System Settings
Many users are there who reported that by adding the game to high performance in graphic settings. So, you may also try this once and check if it helps.
So, first of all, open up your graphic system settings.
Then, select the browse option. This will open your file explorer.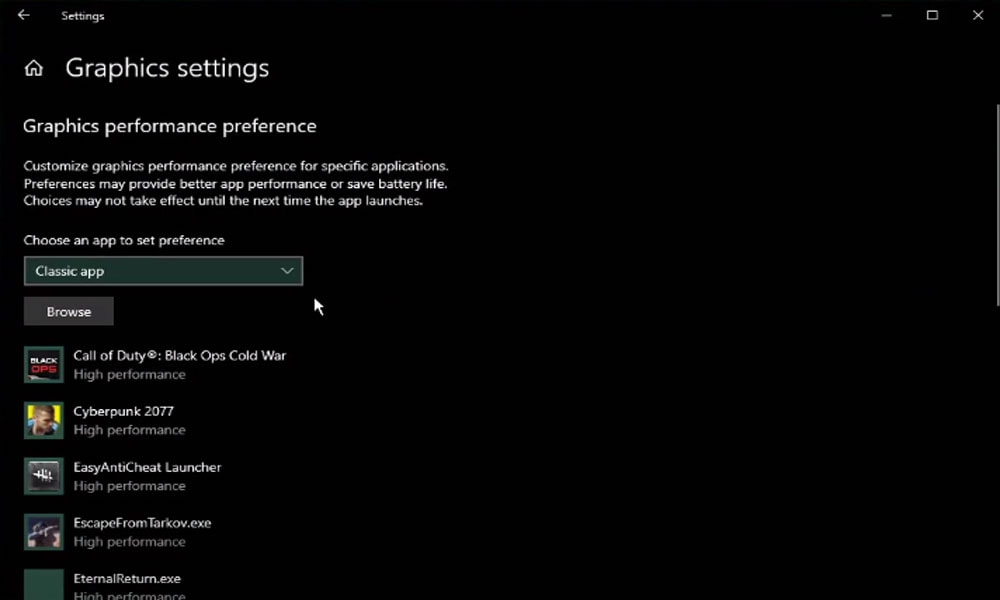 From there, navigate to the drive on which you save the game.
After that, on program files World of Warcraft retail, make sure to select the WOW application.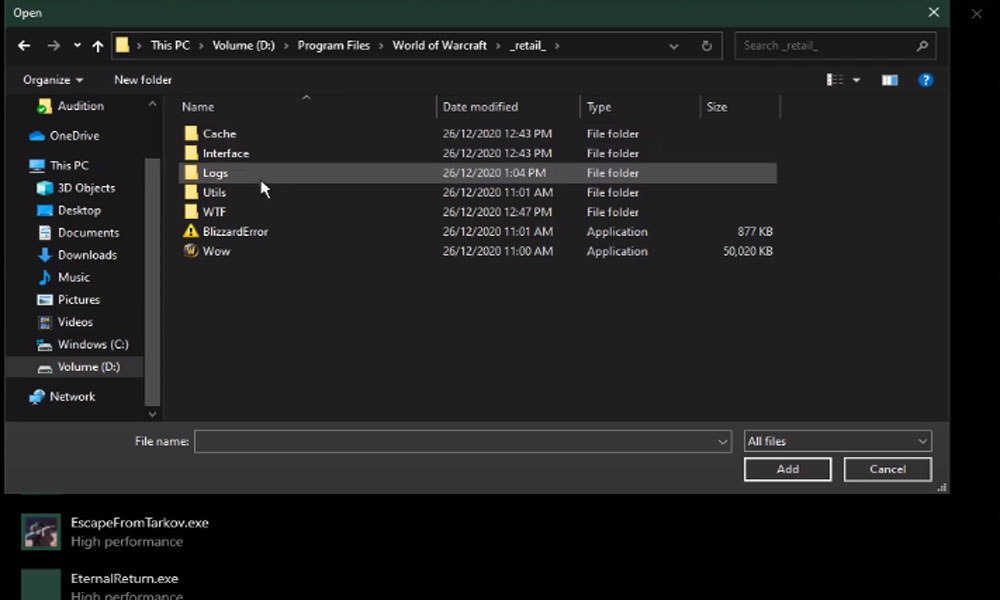 Then, add it to the program list.
Once it's added, you can change the application options so that the graphics preference is set to high performance.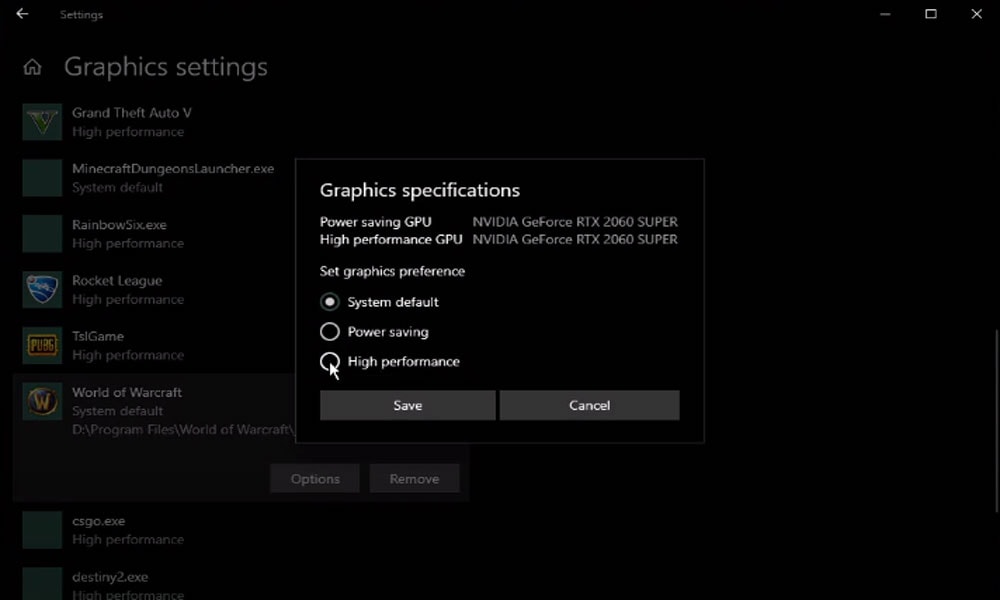 In the meantime, don't forget to apply your changes. That's it. Now, reboot your PC and then launch the War of Worldcraft and check if the FPS drop issue gets resolved or not.
#7 Delete Temp Files
If the above methods don't work for you, then you can try deleting your temporary files as these can induce lag. In case if your hard drive is cluttered, simply search for percentage temp percentage. Then, hit enter. Now, a folder contains all of your temporary files saved by your programs will open that should be deleted.
So, you can safely delete everything present in that folder. However, keep in mind some files might remain even after delete all. So, if you notice, though, then you do not need to worry.
Some Additional Fixes:
You can try running the game with admin rights and check if it could help as many users reported that by running the game with admins right, they again start getting high FPS.
Check if there is any pending OS update in the background.
As this is a server-based game, so you can check if you get a proper speed while playing the game. You may also check your internet speed using your browser.
If nothing helps you gaining high FPS, then once try reinstalling the game. But, keep in mind this might erase your game data as well.
Now, launch the World of Warcraft game and check if it helps. For example, suppose if you are still suffering from a low FPS drop issue on your Windows 10 PC fixed while playing the World of Warcraft. Then, we recommend you contact to Microsoft support team for further assistance.
That's how you can fix the FPS drop issue on your Windows 10 PC while playing the World of Warcraft without any hiccups. We hope the fixes mentioned above worked for you. However, please contact us in the comment section if you have any queries or suggestions for us. Also, you can check out our latest guide on Getdroidtips.