In this article, we'll show you the options that you can do to Fix Xbox One Error Code 0x97e10bca in straightforward steps.
XONEX crashes, games/apps cant be opened or IF they open once in a while, DLCs are gone despite being listed as installed, etc, etc from xboxinsiders
Are you too facing the Error 0x97e10bca with your Xbox One? Then don't be worried, as rest assured you are not the only one to face this problem. Let us go through some of the walkthroughs which successfully helped some user to get rid of the problem.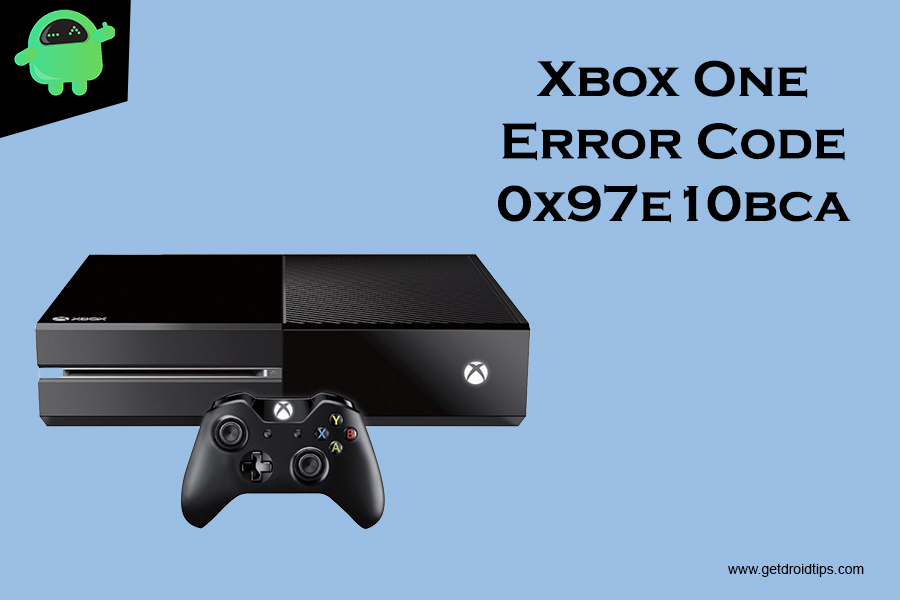 Fix Xbox One Error Code 0x97e10bca
Why this error?
There could be various reasons behind this error, a few of the known reasons are as follow:
Sometimes, a recently installed application can hinder the operations of Xbox One and thus cause the error message 0x97e10bca.
Xbox One tends to get stuck while operating and causes a different type of error message which includes the one under discussion. This is usually a temporary glitch and can be solved with ease.
0x97e10bca error of Xbox One can also occur because of badly configured system settings. Resetting these settings or setting them as default might solve the problem.
Before Implementing the Solutions
Make sure NAT for your Network is Open.
If you are using wired internet, then move to Wi-Fi and if you are using Wi-Fi then move to the wired network. This will help troubleshoot whether there is a problem with the network or not.
Turn off your router, wait for 1 minute, and then power on the router. This power cycling might solve any network discrepancies present.
Solution 1: Reinstall Recently Installed Application
Press the Xbox button
Select My Games & Apps
Select the app you want to uninstall and press the Menu button on your controller (the Start button)
Choose Manage Game
In the new screen, select Uninstall.
Now check if Xbox One has started to operate without any issue.
Solution 2: Power Cycle Xbox One
Press the Xbox button (the round button with a curved ″X″) on your controller. This button opens the guide from any screen.
Select Settings.
Select Turn-off console. A confirmation message will appear.
Select Yes to confirm to turn off your Xbox.
Now Unplug the console's power cable. Wait for 1 minute and then plug the power cable back.
Then power on Xbox either by pressing the power button on the console or the Xbox button on your controller and check if Xbox One is operating without any problem.
Solution 3: Perform a Factory Reset
On the home screen, press the Xbox button to open the guide.
Select Settings.
Select System.
Select Console info.
Select Reset console.
You will be given two options:
Reset and keep my games & apps: Choose this option if you want to reset your console but save the user's data
Reset and remove everything: Select this option is you want to reset your console and completely wipe everything that is on it.
It is recommended to select Reset and keep my games & apps.