Microsoft Edge is a recently launched Windows 10 browser by Microsoft. The new version of Edge is better than the last one because it is using a chrome-based HTML engine. This makes rendering web pages on Edge in much faster than many browsers out there. Due to recent changes, now Edge supports all the Firefox and Chrome extensions. Moreover, Microsoft Store has various new web extensions available for Edge.
However, there are a few lacking features in Edge. The Zoom feature is one of them. Though you will get a decent default zoom in and out feature, it is a bit of a hassle. Therefore Microsoft has several other actions they have launched officially for Edge. They have included the Zoom extension for zooming web pages.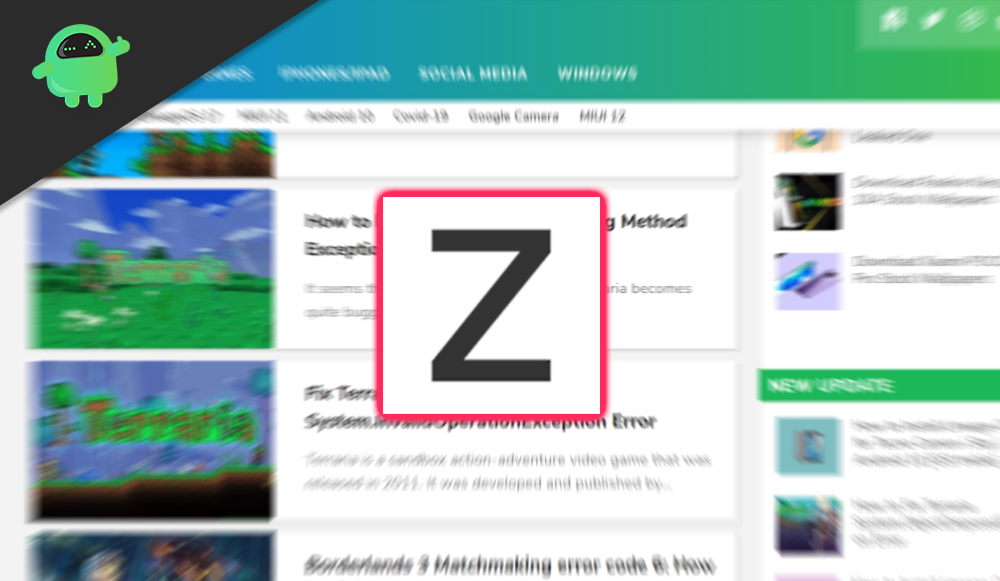 What Is Zoom Extension For Microsoft Edge & Features
Zooms deals with advanced control upon the web page. Zoom enables you to Zoom in and out of web pages very easily. The extension use CSS and a Zoom engine run, therefore it is very fast, and you will have an instantaneous response.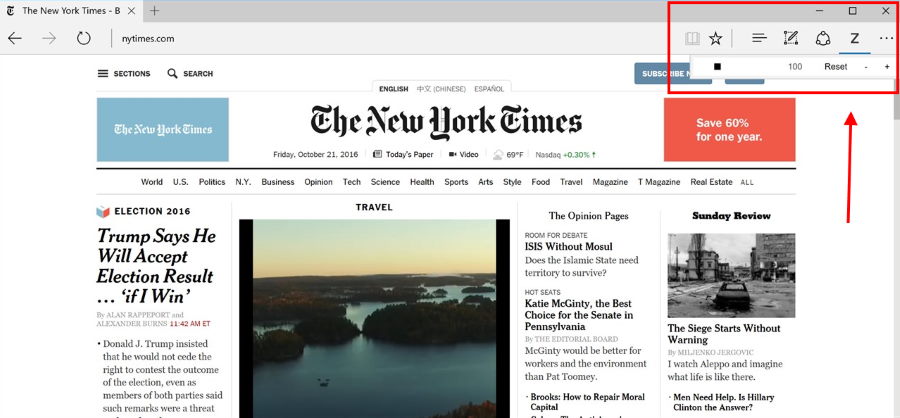 Some more key features of the new chrome extension are listed below.
You will be able to click on the Zoom icon and use the slider for zooming up to 1-400 levels. Also, you can use the mouse scrolling for zooming.
You can save the values for all the websites.
By using the CSS Zoom, you can switch between the Zoom engine and the default browser.
The zooming percentage will be displayed on the icon.
Moreover, you can set a default Zoom ratio and custom steps for every site.
Zoom in Microsoft Edge Download & Guide
When you download the extension, you will get a prompt, accept it to enable the extension in Edge. A new icon will be added to the menu bar. You can now right-click on the icon to move it near the address bar.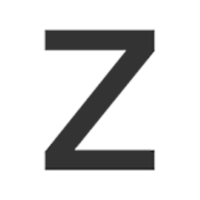 OS: Windows 10 version 14393.0 or higher
Architecture: x86, x64, ARM, ARM64
Download Zoom Extension (Microsoft Store)
Simply download the extension. You will get a small prompt for installation permissions. After that, click on the top right corner on your browser tab, and you can access the Zoom extension controls.
Conclusion
Zoom Extension in Microsoft Edge is a great tool to surf websites that have a relatively small font size. It is especially useful for old age people who find trouble surfing the internet. You can also set it as default font size to make it easier to surf the websites. Moreover, the app is free, and that's a great price! Give it a try.