PUBG (PlayerUnknown's Battlegrounds) is an online multiplayer battle royale game developed and published by PUBG Corporation. It's a sub-brand of South Korean video game company Bluehole and supported by Tencent. Tencent also launched a PUBG Gaming buddy emulator for PC gamers to play the game for free and easily. The game inspires by the 2000 Japanese film Battle Royale and brought into a stand-alone game. First, it was launched in China and then it spread all over the world and gets so much popular like Fortnite. Here in this article, we will share with you All PUBG VPN Tricks and Tips: More In-game Rewards, Coupon, RP, Outfit and More.
It's worth mentioning that Season 8 also released now and PUBG Lite also announced in India. PUBG Lite will be useful for mid-range or lower-range of PC users with fewer graphics. Let's take a look at the PUBG game details and features.
PUBG (PlayerUnknown's Battlegrounds) Overview
A total of 100 players can land onto an island with a parachute by jumping from a plane and search for weapons and equipment to kill others. The players also need to survive from all the stages and the last standing person will win the so-called Chicken Dinner. During gameplay, you will get lots of outfits, weapons, backpacks, med-kits, drinks, grenades, ammo, and more. Even you will get scopes, smoke grenades, cooking pan, helmet, magazines, etc.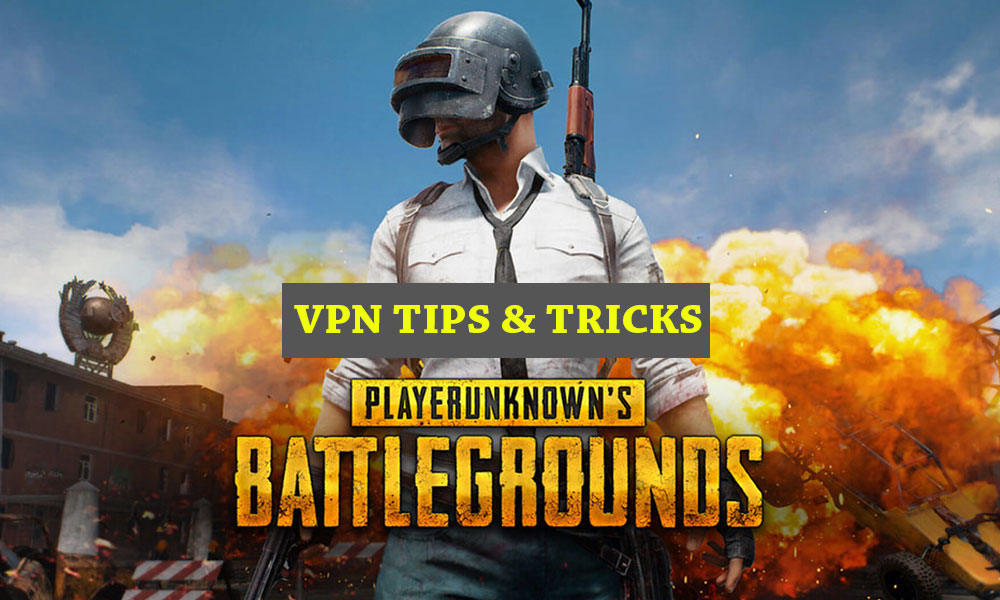 It's seriously crafted for the real-life like gaming experience with stunning visual graphics, sounds, actions, etc. Those who don't like cartoon type graphics or characters from Fortnite will love the game very much. Battlegrounds game first releases for Microsoft Windows via Steam's early access beta program in early 2017 and then it fully releases on December 2017.
The game also releases by Microsoft Studios for the Xbox One in 2017 and officially releases on September 2018. A free-to-play mobile version game for Android and iOS releases in 2018 along with the PlayStation 4. PUBG is one of the best-selling and most-played online multiplayer games of all time, selling over 50 million copies worldwide by June 2018. While the game is currently playing over 50 million players on a daily basis. If you combine both the mobile and PC version PUBG players then it crosses around 400 million players worldwide. That's a huge number.
Must Read: How To Get 60FPS In PUBG On Any Android Phone
All PUBG VPN Tricks and Tips
Here in this article, we will add all the possible PUBG VPN Tips and Tricks videos with More In-game Rewards, Coupon, RP, Outfit, tier stages, killing points, etc. Those who play PUBG on a daily basis and gets bored with the old school outfits and weapons can use the VPN tweak to unlock more. We will keep updated all the tricks regularly so that you can get most out of it. No Lag VPN
Get Premium Crate, Kar98K Skin and 2 RP Cards
1 Premium Crate Coupon
1 Classic Crate Coupon
2 Supply Crate Coupon
1 Kar98K Skin (15 Days)
2 RP Mission Cards
1 Parachute (Permanent)
Watch this video to know how:
and more will be added.