Apex Legends Mobile has over 100 million players worldwide, including PC players. The game is available only for devices like Vivo, Oppo, Huawei, Motorola, Samsung, Lenovo, and Xiaomi. Apex Legends Mobile can also be played on a PC using an Android emulator. These emulators are third-party emulators and don't have any connection with Official Apex Legends Mobile developers.
Players can use Android emulators such as Bluestacks, Gameloop, Memu, etc., to play Apex Legends Mobile on Pc/Laptop. We can easily download these emulators from their official websites and play Android games on PC. But an error will appear when you try to play the game using an emulator: "Emulator Detected, and you cannot play this game." You can quickly fix this with our Apex Legends Mobile emulator detected bypass Trick 2023.
Apex Legends Mobile Emulator Detected Bypass Trick 2023
In this article, let us talk about bypassing Apex Legends Emulator detected issue. Don't forget that these fixes are temporary, and with every new update, they will create new ways to catch players who use Emulator to play Android games. Currently, there are only three working methods for this issue, and we have clearly described each fix below:
Method 1: Fix for Gameloop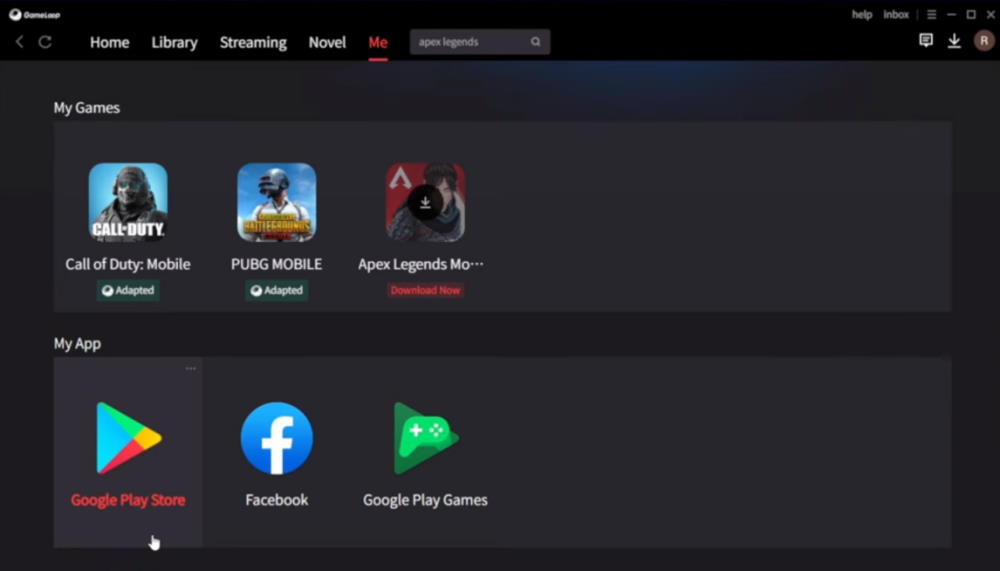 If you are playing Apex Legends Mobile using Gameloop Android Emulator, then follow the steps below to bypass the Emulator detected message:
Launch Gameloop and open Apex Legends mobile.

Don't go full screen. Let the game run in windowed mode only.

The error will pop up when you launch the game. Don't press

the Exit game.

Now, Click the back arrow at the top right of the Emulator.

You must click it

very fast

as soon as the error pops up. Otherwise, the method won't work.

The game will generally launch if you click it quickly, bypassing the Emulator Detected message.

If the error occurs when you press the Play button, follow the same steps again, and you will successfully bypass the emulator-detected message.

You have to do this every time you launch the game.
You have to launch the game at least once on mobile before playing on an emulator. Otherwise, you won't even be able to launch the game. So, make sure you first install the game on mobile and log in using the same account on the Emulator.
Method 2: Fix for Bluestacks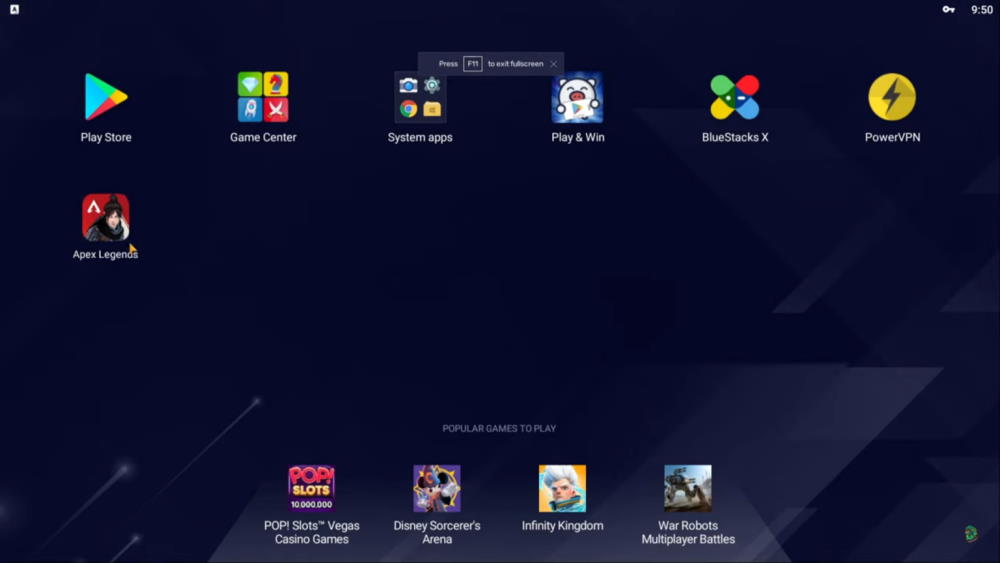 If you are playing Apex legends using Blue stacks, then this trick might work for you. Follow the below steps carefully:
Launch Bluestacks and Open Apex Legends Mobile.

Close Apex Legends Mobile and go to settings.

Go to the All Apps row and click on Apex Legends Mobile in settings.

Click on clear data and clear cache.

Close Bluestacks and restart your PC.

Now, launch Bluestacks and open Apex Legends Mobile.

As soon as you see the Emulator Detected message, press the back button at the top right of the emulator screen.
You have to press the back button as quickly as possible; otherwise, the trick won't work. You must do this every time you open Apex Legends mobile on Bluestacks.
Method 3: Use Android 9 64bit – Nox android emulator

This Emulator can play Apex Legends mobile without the Emulator detected error. To download this Emulator, follow the below steps:
Visit the

Bignox

website and Click on the Download button on the website's main page.

An executable file will be downloaded.

Click on the executable file. A new window will appear on your screen, asking you to install the Emulator.

Click on the install button and select the installation path ( if you don't know where to install it, leave the default path as it is ).

The Nox emulator will be installed on your pc.

Sign in with your Google account ( use the account which you have used for playing Apex Legends Mobile on Mobile)

Now, Click on start and install Apex Legends Mobile.
After successfully installing Apex Legends Mobile, launch the game and check if the Emulator Detected issue is bypassed.
Conclusion
These three methods currently work for Bypassing Apex Legends Mobile Emulator detected issues. The most optimal method is method three, as it has no complicated steps to bypass the message. If you have any queries about the article, please feel free to comment below and tell us if any of the above methods worked for you.