The Apex Legends Mobile video game is all about a strategic online multiplayer battle royale shooter that offers legendary character-based gameplay, squad battles, fast-paced combat, and more. It seems that Apex Legends Mobile has learned a lot from COD Mobile to provide the best-in-class gaming experience ever before. However, this Apex Legends Mobile title has some issues like the update failed error on both Android and iOS devices.
Now, if you're also one of the victims to encounter such an issue then you can follow this troubleshooting guide completely to fix it. As per multiple reports online, affected Apex Legends Mobile players are getting an error message that says "Update Failed Error Code: 154140714 Error Info: Network Anomaly". This specific error message may appear on your game due to several possible reasons that we've mentioned below along with the workarounds.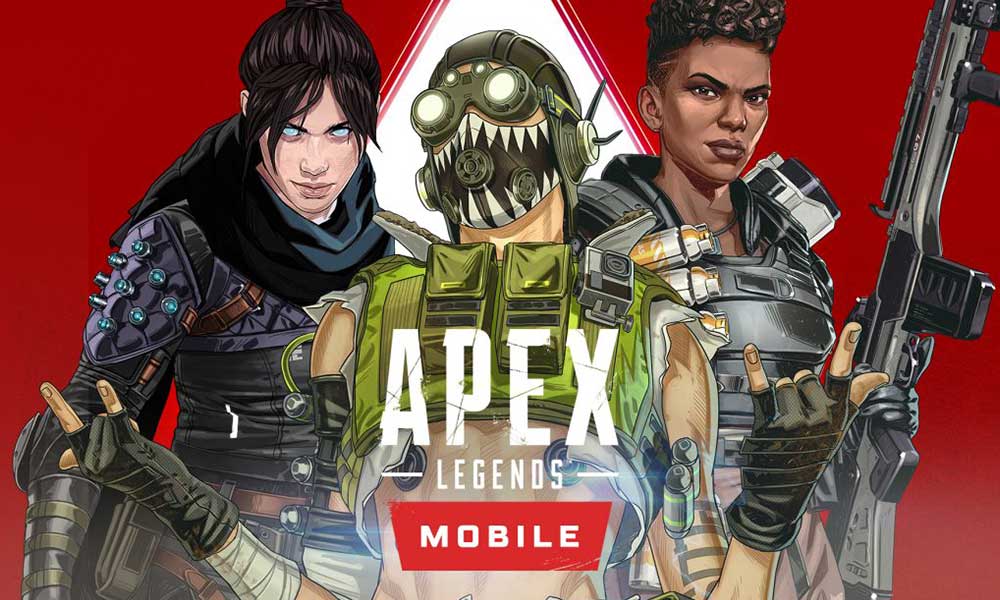 Fix: Apex Legends Mobile Update Failed Error
Here we've shared with you some of the workarounds that should gonna help you out. So, without wasting any more time, let's jump into it.
1. Check Apex Legends Mobile Server
First of all, you should try checking out the Apex Legends Mobile server status to ensure there is no issue with the server connectivity. Sometimes server downtime or outage can bring a lot of issues with the game update whatsoever. If in case, there is an issue with the server connectivity then we'll recommend you to wait for a couple of hours and then try again. The chances are high that an increased number of active players may trigger such issues.
You can also visit the Apex Legends Mobile Twitter handle for further information about the server status and other announcements.
2. Check Your Internet Connection
Ensure you're using a stable and faster internet connection to get a smoother battle royale gameplay. If in case, you're using a mobile data connection over 4G/5G then make sure to use a Wi-Fi connection. You can also try using an ethernet connection via an ethernet adapter on your mobile device to cross-check whether the Apex Legends Mobile game is working or not. You can also increase the data plan for better speed and data limit.
3. Try Using a Different Connection
Sometimes a particular internet connection such as Wi-Fi or Mobile Data may have conflicts with the game servers. It's recommended to try using a different internet network such as your friend's mobile data hotspot or Wi-Fi network on your device to ensure whether the Apex Legends Mobile Update Failed Error is still bothering you or not.
4. Update Apex Legends Mobile
If you're somehow running an outdated Apex Legends Mobile game version on your handset then make sure to install the latest update. An outdated or corrupted game version can trigger several compatibility issues. To do so:
For Android:
Open the Google Play Store app > Tap on the hamburger menu icon.
Next, tap on My Apps & games > Make sure to check whether the Apex Legends Mobile game update is showing on the list of the available updates or not.
If so, just tap on the Update button next to the app and wait for it to install.
Once done, make sure to open the Apex Legends Mobile game, and check for the issue. [You can also restart your handset to refresh the system and app data]
For iOS (iPhone):
Open the Apple App Store application on the iPhone.
Now, tap on the Profile Picture icon from the top-right corner.
Scroll down a bit to see which apps are available for update.
Check whether the Apex Legends Mobile game update is on the list or not.
If the app is there, then make sure to tap on the Update button.
Wait for the installation process to complete.
Finally, launch the Apex Legends Mobile game to check if the update failed error is still bothering you or not.
5. Contact EA Support
If none of the methods worked for you then you should contact EA Support for further assistance. You can also submit a ticket so the game developers can look into this matter deeply.
That's it, guys. We assume this guide was helpful to you. For further queries, you can comment below.