Electronic Arts' popular free-to-play battle royale game, Apex Legends, features a number of interesting cosmetic items. However, the ones most demanded by players are undoubtedly character skins. The game boasts of over 40 skins offered for every Legend featured in the gameplay.
Pathfinder is one of the most popular playable characters in Apex Legends, thanks to his quirky dialogues and grappling skills. If he's your character of choice, you'll be delighted to discover that you have a wide range of interesting skins to choose from.
We've come up with a guide for you listing some of the rarest and most sought-after skins for Pathfinder in Apex Legends.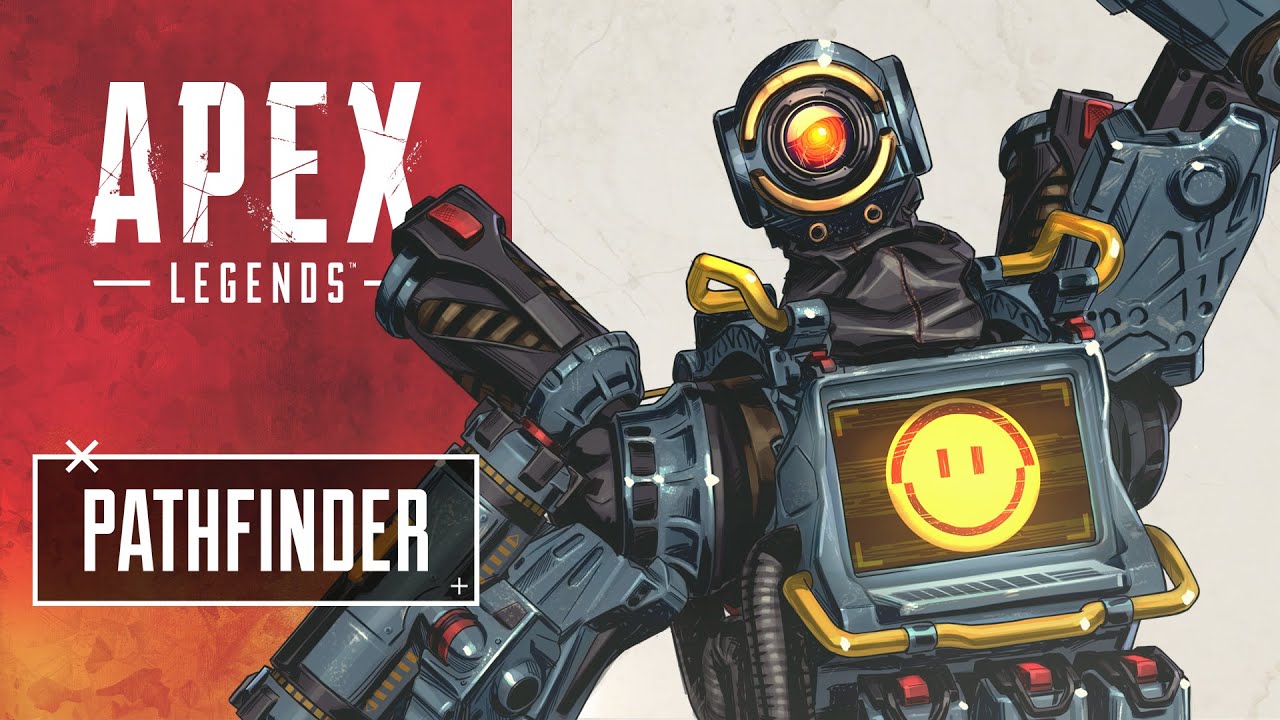 The classification of Pathfinder's Skins in Apex Legends
Although not all of Pathfinder's skins are spectacular to look at, he manages to adjust better among the given choices than a lot of the other characters. For a hero with such a simplistic design, his skins are among the most diverse and innovative ones you will ever find in Apex Legends. The rarest ones are different enough from each other to be highly sought after by fans.
Pathfinder's skins are generally classified according to their rarity. While some of them are extremely common, others are so exceptionally rare that only a few are fortunate enough to ever come across them. Here's a list of rare skins that will really help you stand apart from others when you step into the role of Pathfinder.
Rare Pathfinder Skins
Although the developers have labeled these skins as "rare," it's not entirely true. Some of them are not relatively hard to obtain, or even very unique to begin with. However, we could definitely say that they are superior to the very common skins out there. And they are all definitely in high demand among fans. We have listed these skins below:
Set 1:
Circuit Breaker
Woodland Warfare
Tie Dye
Tropic Streak
Head Trip
Tartan Fleece
Desert Scorpion
Bloodline
Set 2:
Unicornucopia
Mortal Coil
Warlord
Calm Seas
Wish Bone
Sweet 16
Crash Test
Dreadnought
Pathfinder looks remarkably suave even when equipped with simple skins. The final skin listed above, Dreadnought, was exclusively obtained using the first tier of the second season's Battle Pass. It is comparatively rarer than the others as a result, but not by a large margin since the season was relatively recent, and the skin itself was reasonably easy to get. Apart from that, every skin listed here costs 60 crafting materials.
Epic: Some of the Rarest Pathfinder skins in Apex Legends
The Epic skins tend to be a bit of an oddity as far as skins are concerned. Although they are indeed rare, they are not that different in appearance from other similar, and comparatively common, skins. Regardless, they are in high demand among fans for what they are worth. We have listed all of them below:
Hack the System
Daemon Hunger
User Friendly
Heat Sync
Neural Net
Sunfire Initiate
Sunfire Initiate is unique to the Legendary Hunt and requires 1000 Apex Coins to obtain. As a result, it is much rarer compared to the other skins, which require 400 crafting materials.
Legendary – the Absolute Rarest Pathfinder Skins in Apex Legends
As the name suggests, these are the absolutely rarest of rare and most valuable skins for Pathfinder in Apex Legends. And as it is a free-to-play game, they are also the most distinctive skins in terms of appearance and design. You can see that they have been meticulously crafted to fit our intrepid robot in the most stylish and exciting manner. Let us read about each of them in detail, for they deserve it.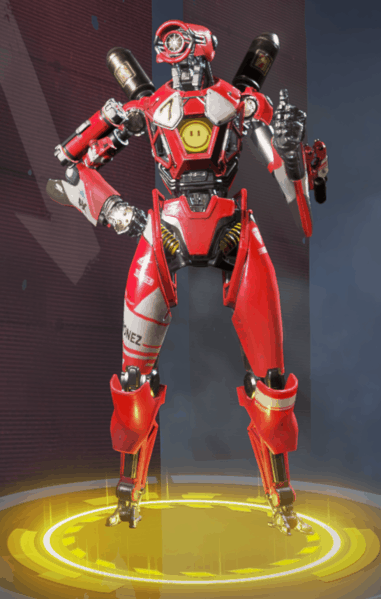 Angel City Pacer – Unlike other red skins for Pathfinder, this one is much heavier and has an appealing gleaming quality to it. It definitely gives him more of a Power Ranger appearance! It will cost you 1200 crafting materials to obtain. Considering how radical it looks on him, it is definitely more than a fair deal!
Quicksilver – This one is more of a rather mundane-looking, greyish-silver skin that does not add much to Pathfinder's overall appearance. It costs 1200 crafting materials to obtain, as well. Check it out for yourself and decide whether it is worth that price.
Model P – For those of you who prefer seeing Pathfinder in a shade of reddish-brown color, this skin is for you. It costs 1200 crafting materials as well.
The Aviator – This pretty sky blue shaded skin is definitely appealing to look at, but it is not one that will help much when you are in stealth mode and need to blend in with your surroundings.
Omega Point – This is a comparatively rarer skin because, as you can make out from the Twitch purple color, it was actually released as a tie-in product with Twitch for subscribers of Twitch Prime. However, as Twitch Prime is accessible for free for anybody with an Amazon account, it is not that hard to obtain. Just be sure to keep checking the Twitch Prime loot every week.
Bot of Gold – This is definitely one of the most exciting skins out there. Not only is it made of pure gold, but it has this ridiculously fun over-the-top look that sets it apart from the other skins. You require Quicksilver and a whopping 10,500 Legend Tokens to obtain this one.
Green Machine – This is another skin that takes experimenting with innovation a step further. That intriguing combination of green and pink isn't going to help you camouflage effectively. However, fans still covet it as one of the rarest Pathfinder skins in the game. You will require The Aviator and 10,500 Legend Tokens to obtain this one.
War Machine – Available only during the Iron Crown event, this is one of the rarest skins in the game. It creatively redesigns Pathfinder as a lithe and generous sci-fi robot, one desirous of helping and assisting selflessly.
Iced Out – This skin is presently obtainable on tier 25 of the third season's Battle Pass. It is yet another one that aims to redesign the character instead of just splashing paint over him. As of now, it is a moderately rare skin. We expect it to become rarer in the future, so you should definitely try to grab your copy as soon as possible.
We hope you have a great time going through Pathfinder's rare skins and obtaining them with the help of our guide! Check out our other guides on Games, iPhone Tips and Tricks, PC tips and tricks, and Android Tips and Tricks. Participate in our $150 giveaway contest by subscribing to our YouTube Channel. Feel free to leave any feedback or queries, down below with your name and e-mail ID. Happy Gaming.