It would be a terrific situation if you lost your Apple watch. However, Apple Watch OS has a new feature where you can put your Apple Watch in Lost Mode on iOS devices. So if you own an iPhone or Macbook, then you can remotely enable Lost Mode on your watch to protect it from getting lost. After enabling this feature, it will be easy to track and locate your lost Apple watch. It is a new feature and will be helpful if you're clumsy enough to lose your "expensive watch." Anyways, let's help you turn on the Lost Mode on iOS on Apple Watch.
Apple is a Multination Corporation that sells and manufactures a premium range of consumer electronics—ranging from the iPods to Macbook Pros. It is also one of the most reliable and reputed companies in the world. Apple was founded in 1976, with the key people being Steve Jobs. The company has launched its first iWatch in the year 2015. And with time, Apple added useful features such as anti-theft, drop detection, and Lost mode in Apple watch. They also included heart rate sensors, blood pressure monitors, and several other sensors and also a simple watch as well.
Apple first introduced invisible mode on their series three iWatch, which also had a faster S3 processor and even an altimeter for measuring staircases and height. A variant did also launch with LTE connectivity, which made a steep rise in sales. Apple continued to give better, and, by far, the best features in their smartwatches. One of them is Lost mode, which we are going to discuss today in our article and see how it is helpful in our day to day life.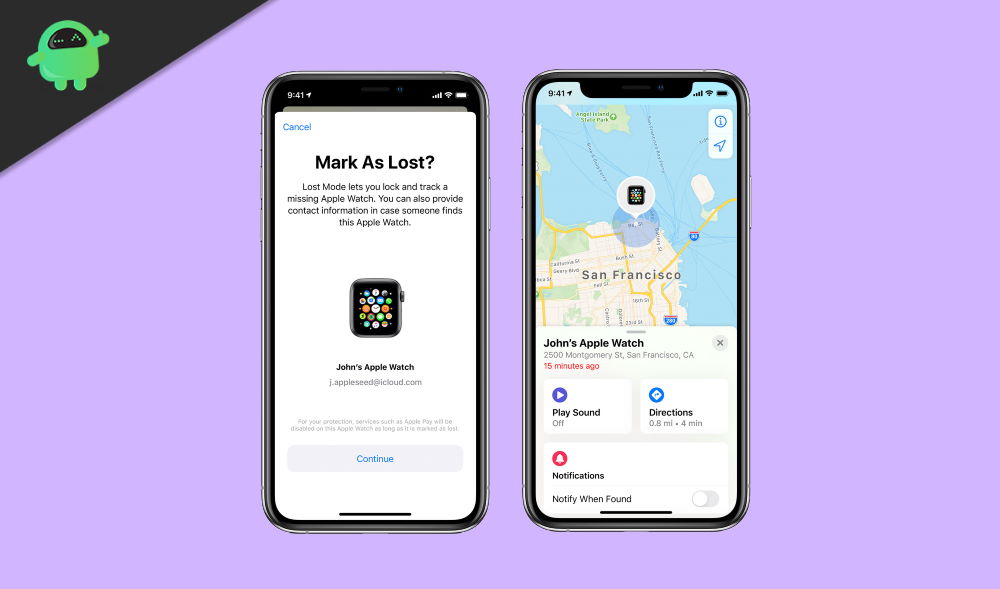 Why Lost Mode Is Helpful
Lost Mode is an exclusive feature in watches and is unique to them. The Lost Mode can be in use to track location, delete files and also send messages to the device. This mode protects the watch from unauthorized use. This keeps the access limited to the only user who is the owner. If the lost mode is turned on, the location of the watch can be traced on the phone, and this seems very helpful in case of theft. And, if you want to catch the culprit, it can even send you the real-time location and the user access to the smartphone. You can also send a message if you think your watch is missing. The person on the other side may contact you.
How to put Apple Watch in Lost Mode on iOS Device
Now after knowing the features the Apple watch has, we must know how to turn it on. So if you need to put your watch in lost mode, follow the steps below:
Open Find My Device on your iPhone/Macbook.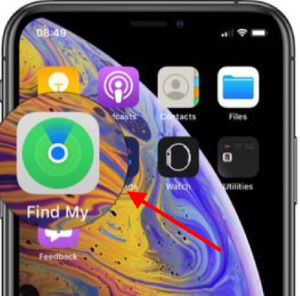 Here you will see a list of devices, choose your iWatch.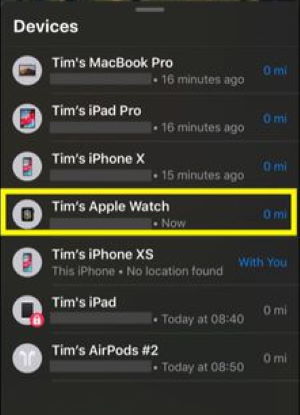 Tap on Mark as a Lost option. Then click on continue.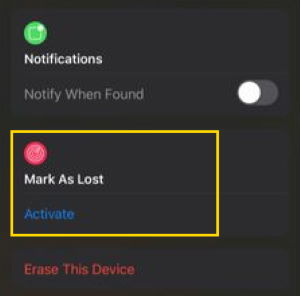 After that, we need to enter a phone number to which we can be contacted, and a message will be sent from this number on the watch.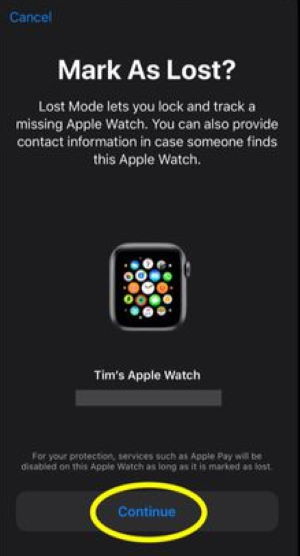 Then tap on the Next button. After that, enter the message that you want the person to read who has your watch.
After all the steps are followed correctly, Find My Phone will send an e-mail and an SMS to confirm the lost watch.
Conclusion
Lost mode on iWatch seems an exciting and useful feature that can be found handy in the times of trouble. And so many features are available starting from locking the device to location traction, it becomes a boon for the customers. The lost mode on the Apple watch will become handy if you want to find your watch in an easy way. This was all about Lost Mode in Apple Watch. We hope you enjoyed reading this, and this makes you a happy owner of Apple iWatch. In case you face any trouble following the procedure, comment down below.