Fortnite boasts a user base that is reaching a staggering 150 million in number for its mobile version. Fortnite mobile gives an excellent opportunity to experience the thrill on smartphones for those who don't have powerful enough PCs or a console. However, one aspect that is particularly annoying to some users is the on-screen game controllers.
For some, it restricts the screen view and downgrades the whole playing experience. Fortunately, there's a simple way to bypass this annoyance. Use a mobile controller. Besides the ease of use, these mobile controllers also bring greater accuracy, easy movement controls, and better screen visibility. Therefore, we bring you a list of the best Fortnite controllers for android phones. Pick anyone and dive right into the immersive world of Fortnite.
Best Fortnite Controllers for Android Phones
Here are our top selections of Fortnite controllers for android phones.
8Bitdo SN30 Pro
The 8Bitdo SN30 Pro boasts a nostalgic, SNES look. So it will be pretty appealing to the lovers of old retro gaming consoles. You will be getting a sturdy built mobile console with a low form factor.
Besides looks, the 8Bitdo SN30 Pro packs impressive features too. It includes motion controls, rumble vibration, and turbo function. It can also be used as a wired controller through a USB-C cable.
For connectivity, the controller uses Bluetooth. So you can easily connect to any Bluetooth-supporting smartphone. Moreover, the users will also be getting a smartphone clip to enhance comfortability further.
Razer Raiju Mobile Controller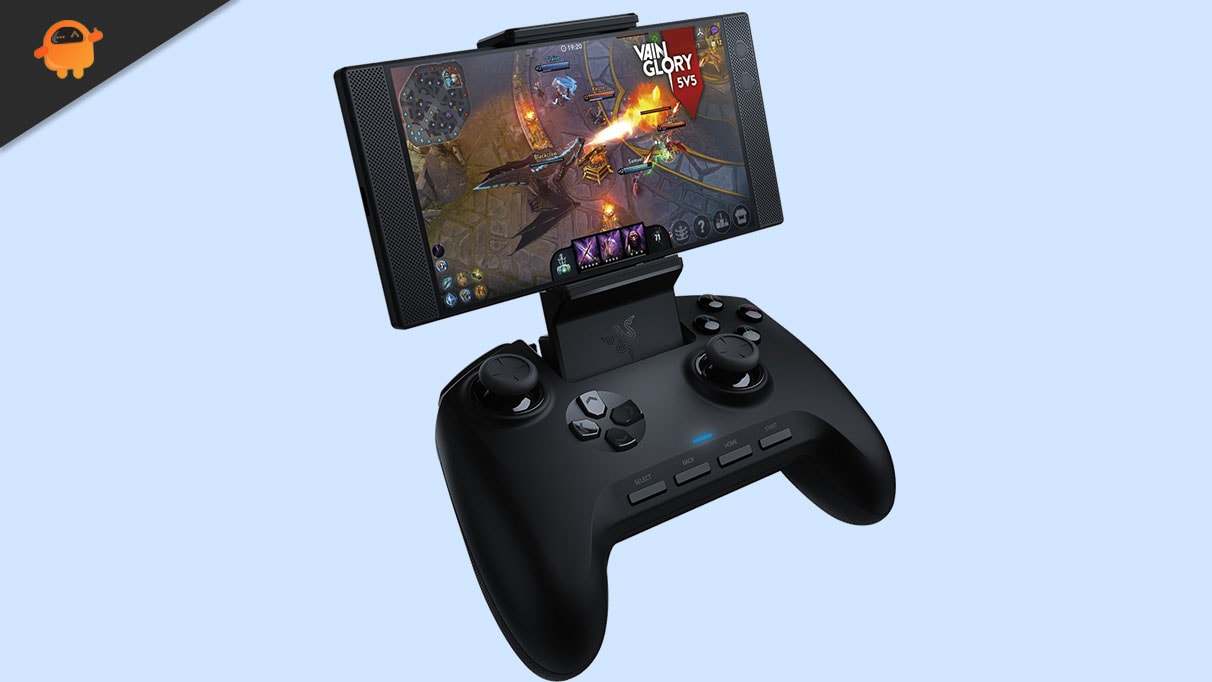 Razor is a name synonymous with high-end gaming laptops, and keyboards among other accessories. So it's no surprise that it manufactures one of the best Fortnite Controllers for Android Phones too. It's called the Razer Raiju Mobile Controller, and it packs some of the premium features. Its unique features include the sensitivity clutch function to adjust thumbstick sensitivity and the hair-trigger mode for improved shooting.
Moreover, the controller is powered by a type C battery which gives a backup of about 20 hours. So you will never be short of power, even for a marathon gaming session. The adjustable clip allows 60 degree tilts for enhanced comfortability. You can even connect two mobiles at once. All these features do not come cheap, but all the improved functionality is worth the higher price.
Razer Kishi

If you are on the lookout for the best Fortnite Controller for android phones, there is no better option than the Razer Kishi. It does come with a hefty price tag, however considering the features it brings, the price seems reasonably justified.
Available for both Android and iOS, it wraps the phone from both sides to provide a firm grip. The controller includes all the standard buttons and joysticks for smooth gaming controls. You don't need to charge the controller. So there is no chance of interrupted gameplay due to the battery going down. With fluid controls and enhanced functionality, the Razer Kishi mobile controller provides the most satisfying Fortnite experience on mobile.
GameSir T4 Pro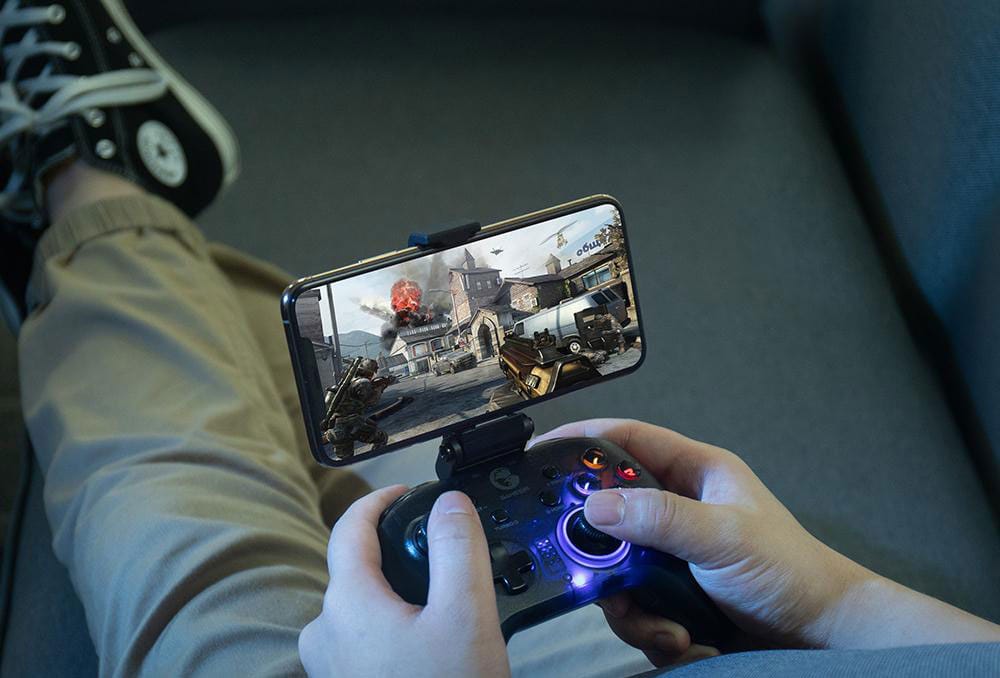 If your budget does not allow you any of the super trendy and featured packed Razer mobile Controllers, go with the GameSir T4 Pro. It's a low-cost but high-performance wireless mobile controller that provides seamless game controls on mobile phones. It is primarily a wireless controller, but it can also be used as a wired controller thanks to the USB-C port. Other features include Bluetooth connection, 600 mAh battery, and detachable phone clip.
For a more comfortable trigger pull, the controller comes with linear trigger buttons. Even more, it has a six-axis gyroscope for motion controls too. However, they do not work with Fortnite as of now. With premium features that can rival any high-end controller but only at a fraction of the cost, the GameSir T4 Pro is truly an incredible mobile controller for Fortnite.
SteelSeries Stratus XL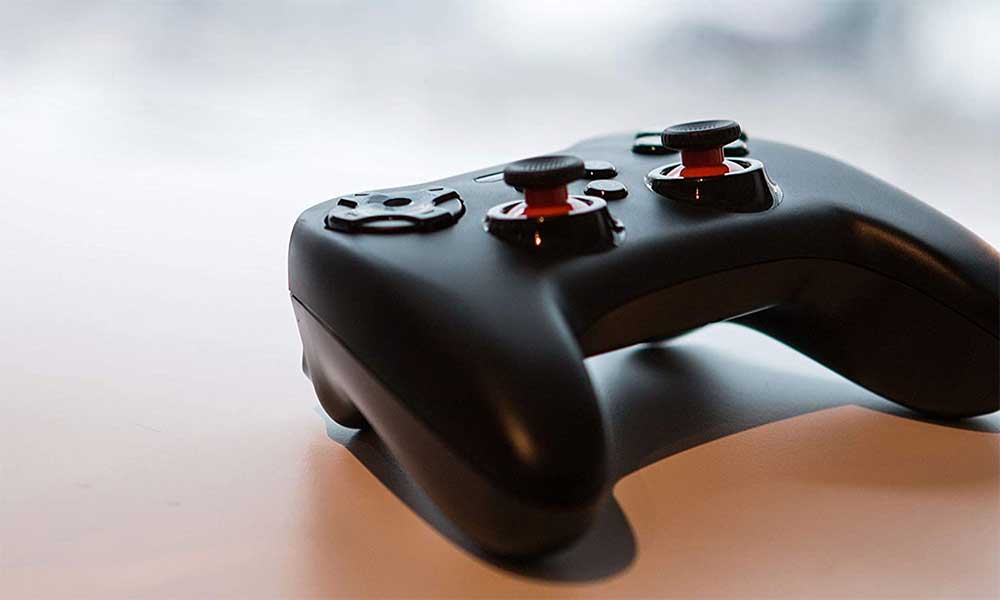 SteelSeries Stratus XL is probably the best Fortnite controller for Android in 2023. Further, if you like spending a lot of time on your Xbox or PlayStation, this controller will give you the same feel. Also, it has a similar frame to that of the Xbox controller. And interestingly, the stick layout is more similar to that of the DualShock 4.
Best of all, you get an outstanding battery of around 40 hours that seems appealing. With reference to Fortnite, it has every button one would need to keep you playing for long.
Furthermore, if you get bored with mobile gaming, you can also switch to regular PC gaming with this Steelseries Stratus XL controller. This offers flexibility and doesn't let you get bored.
---
These are our top picks for the best Fortnite controllers for android phones. Using a mobile controller improves game controls, refine accuracy and enhance comfort. All of our selections include some amazingly versatile features that will surely push your Fortnite experience to the level next.