One exciting addition to the creative mode of Fortnite is the prop hunt feature. The simple logic of hiding and seek blended with the Fortnite style makes prop hunts very popular among players worldwide. The objective is to disguise yourself as an item on the map to avoid detection or catch those pretending to be an item or prop.
If you are a hunter, you need keen observation to distinguish between ordinary objects and items that seem somewhat different – in other words, players pretending to be an object. On the other hand, if you are hiding, you need to blend in perfectly with the environment that even the keenest of the eyes could not catch you.
Often, players miss out on the many exciting prop hunt maps. Therefore, we have decided to showcase the best prop hunt creative maps in Fortnite to ensure you don't miss the fun.
List Of Best Prop Hunt Maps With Hunt Codes (May 2023)
Modern Mall – 1679-1165-5282
Asteroid Arcade – 1534-1221-2242
Toy Story Prop Hunt – 5530-6235-0681
Lazer Tag Prop Hunt- 9933-9770-9493
Indoor Water Park Prop Hunt – 0139-3586-5803
Yacht Club Prop Hunt – 7257-6466-2198
Shop Till You Prop Hunt – 0880-3740-6109
Prop Hunt In Taxies – 1662-3121-3063
Tidal Wave Prop Hunt – 8312-0054-3731
The City Park Prop Hunt – 4760-0262-7171
Modern Mall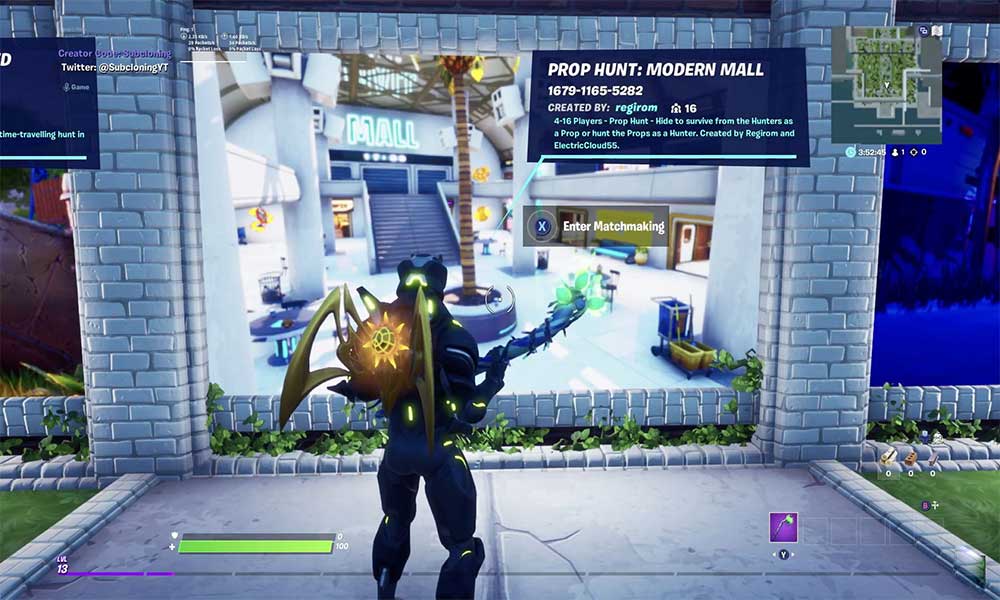 It's a tough one, mainly if you are playing as a hunter. However, the fun is also very intense. The Modern Mall map is a vast area and includes a two-storefront, with a lot of ducks spread across the building.
If you are playing as a hunter, you have to sweep across the space to find your enemies. That adds to the difficulty, yet also enhances the gameplay experience.
Asteroid Arcade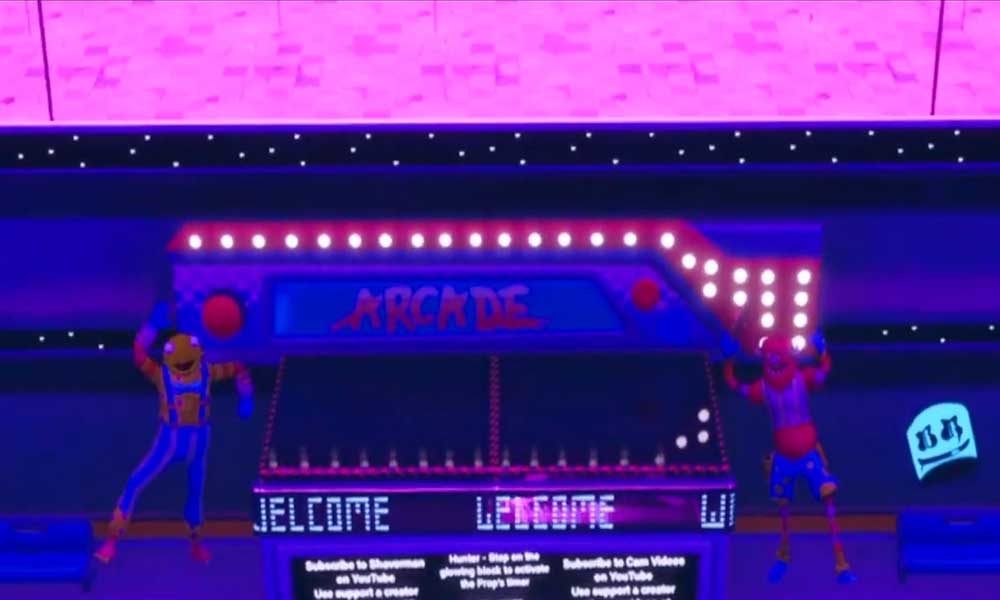 The Asteroid Arcade map features a maze full of exciting prizes and games. The dark neons settings replicate the bygone golden age of arcade gaming. It brings in a feeling of nostalgia and further adds to the thrill. However, many claim that the asteroid Arcade is the toughest of the Prop Hunt Creative Maps In Fortnite.
It features arcade cabinets, prize rooms, and a shooting gallery. All in all, the map totally engulfs you in an environment that seems reminiscent of the 80s. It's a fun map to play, considering all the creativity that went into creating this prop hunt map.
Toy Story Prop Hunt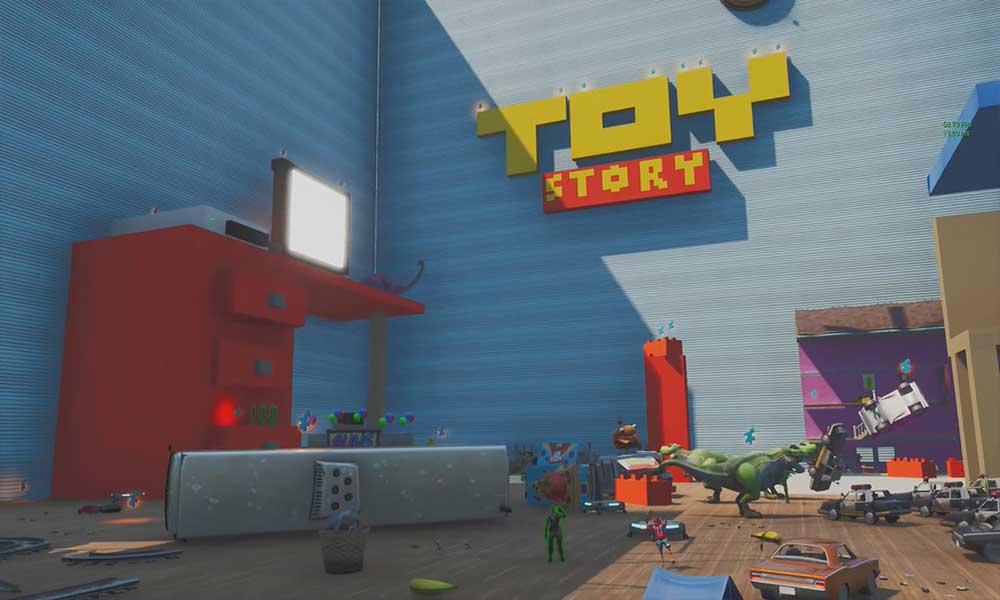 It may not be the latest prop hunt, but it certainly is among the most popular prop hunt maps in Fortnite. You are instantly transferred to a room full of toys from the Toy Story Movie.
The prop is set in a single room full of toys. If you play from the side of the toy, you have to find the 12 hidden pieces of puzzles to come out as a winner. If you are an old fan of the popular Toy Story movie franchise, then this prop hunt will be particularly appealing to you. Hop into this room then and have some fun time with your favorite Toy Story characters.
Lazer Tag Prop Hunt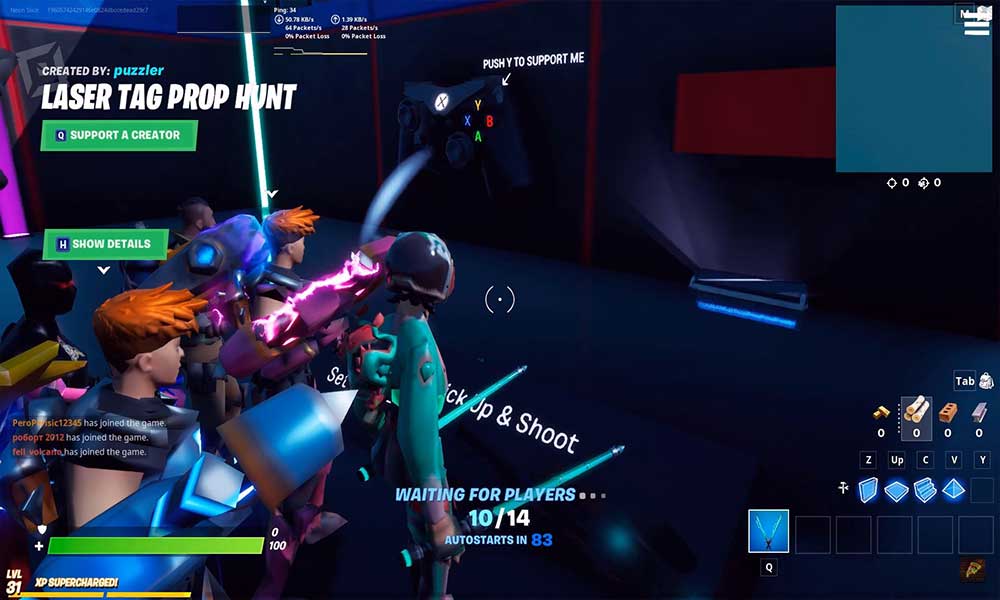 Very similar to the Asteroid arcade prop; however, this map also has some unique visuals and additional stuff. These extra elements make it an interesting prop to play.
Once a featured map, it also includes an area where you can play the actual laser tag game with your friend. Overall a fun map with some very interesting and creative additions that will surely entertain prop hunt lovers.
Indoor Water Park Prop Hunt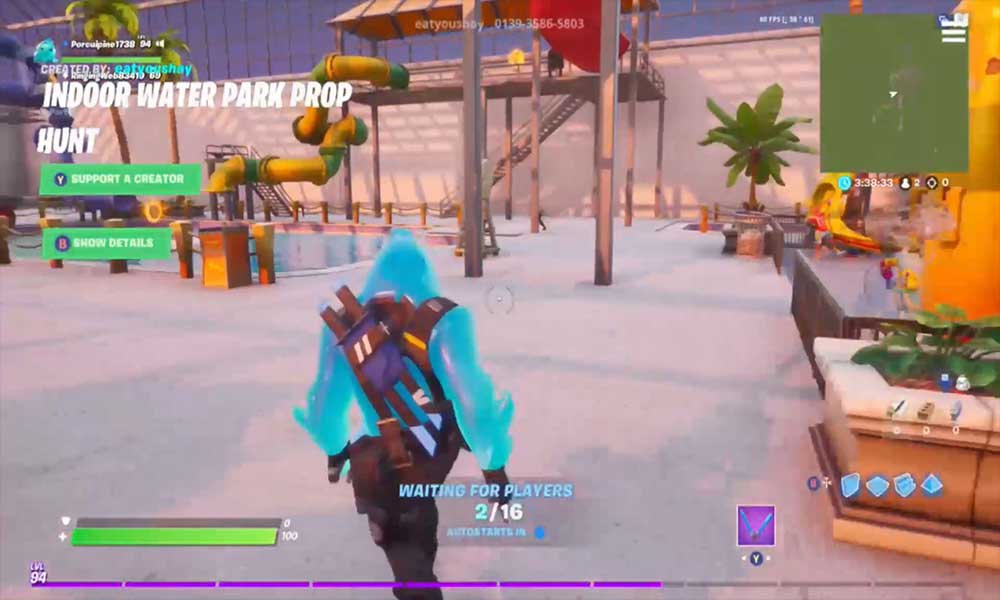 If you want to include your friends in the prop hunt and spend some quality and fun time, then you should definitely play the Indoor Water Park Prop Hunt.
As the name indicates, this map's settings are outstanding and include a pool with multiple slides to play around and splash with your friends. The map even includes a locker room, where you can change before jumping into the pool.
Yacht Club Prop Hunt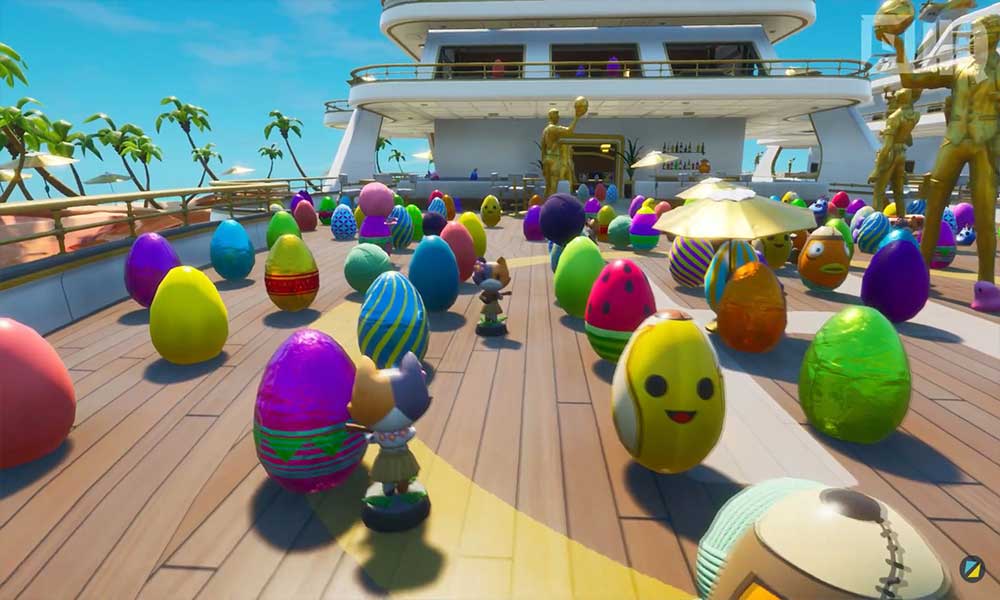 This best Prop Hunt Creative Map in Fortnite is somewhat different from the others. The whole setting is on a yacht sailing down the vast ocean. You won't find many people onboard. However, there are ghosts hunting down the shadows.
Your main aim will be to hide and not to be found. So if you were harboring a wish for going on an adventure on a yacht, then this is your chance to fulfill it, at least in the virtual world.
Shop Till You Prop Hunt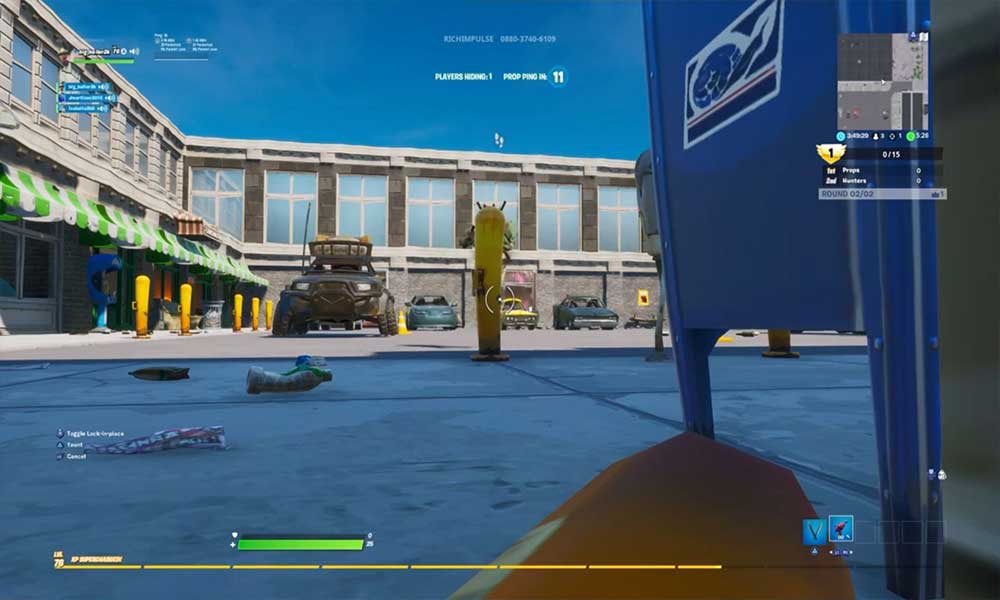 If you love exploring around, then this best Prop Hunt Creative Map in Fortnite will be interesting to play with. You will be exploring a shopping area with rows of shops. You can enter any shop and pretend to be a prop.
There are so many objects spread across the whole map area that you will never be short of props options. Therefore, if you love to give a hard time to the hunters, this prop hunt, with its extensive array of objects littered across the shopping area, gives you plenty of options to blend in with the environment.
Prop Hunt In Taxies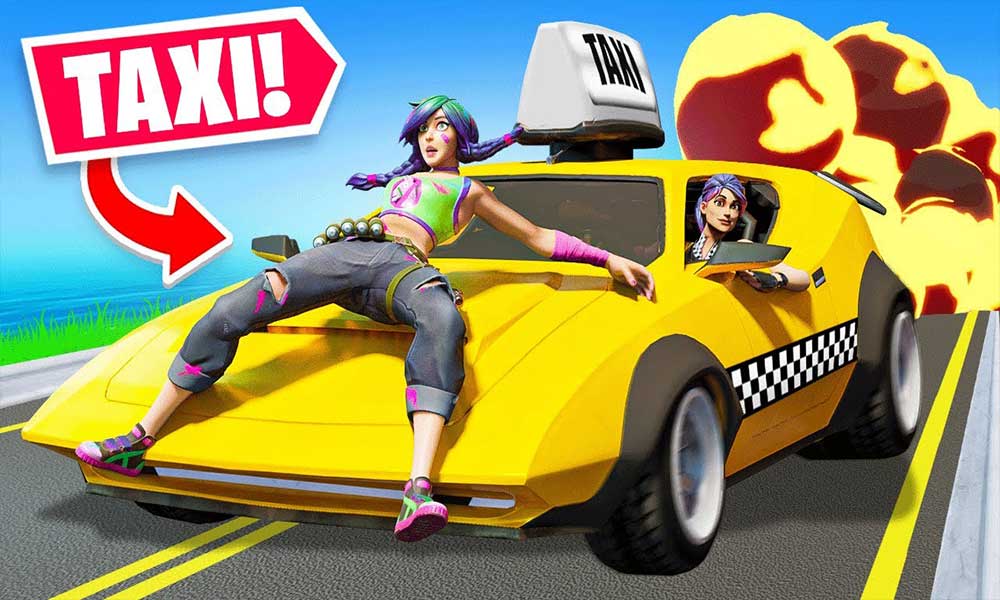 Continuing with our best Prop Hunt Creative Maps in Fortnite, it's an interesting prop hunt map that does not include any buildings or an area. Instead, players can enter multiple cars and Taxis to hide. These cabs are pretty messy and are full of discarded objects.
You will have a wealth of options for hiding and pretending to be a prop. The limited hiding space makes it a challenging hunt; however, interesting props opportunities make it an exciting one too.
Tidal Wave Prop Hunt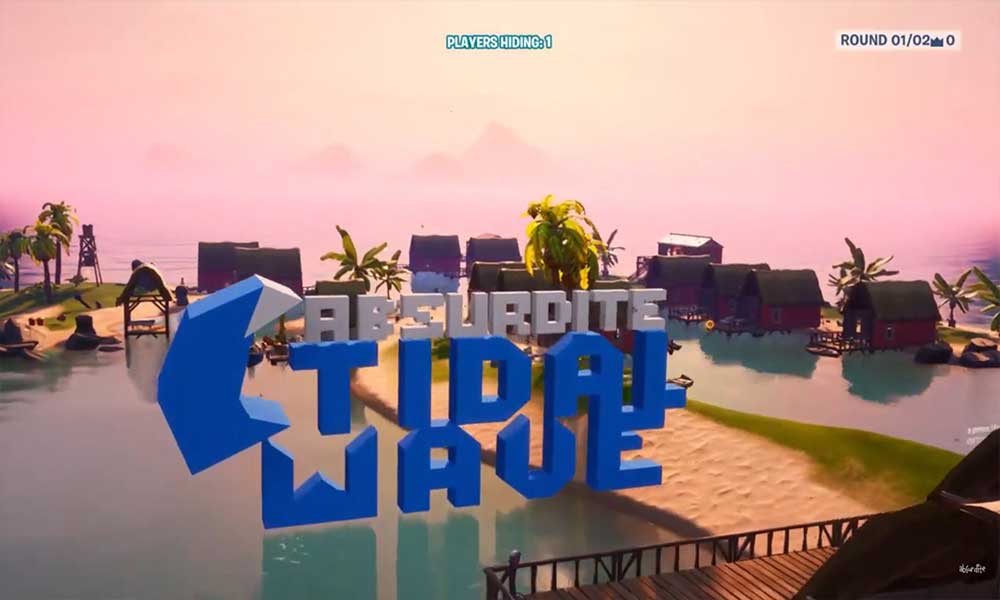 It's beach time for prop hunting. You will be hiding and hunting among the huts and the nearby area, around the beach. One exciting aspect of this hunt is a tidal wave.
The area will be flooded with the coming of the tidal wave on a regular interval, moving the players around as it passes. It's a pretty exciting prop hunt. If you are looking for a change of area for prop hunting in Fortnite, this prop hunt map is highly recommended.
The City Park Prop Hunt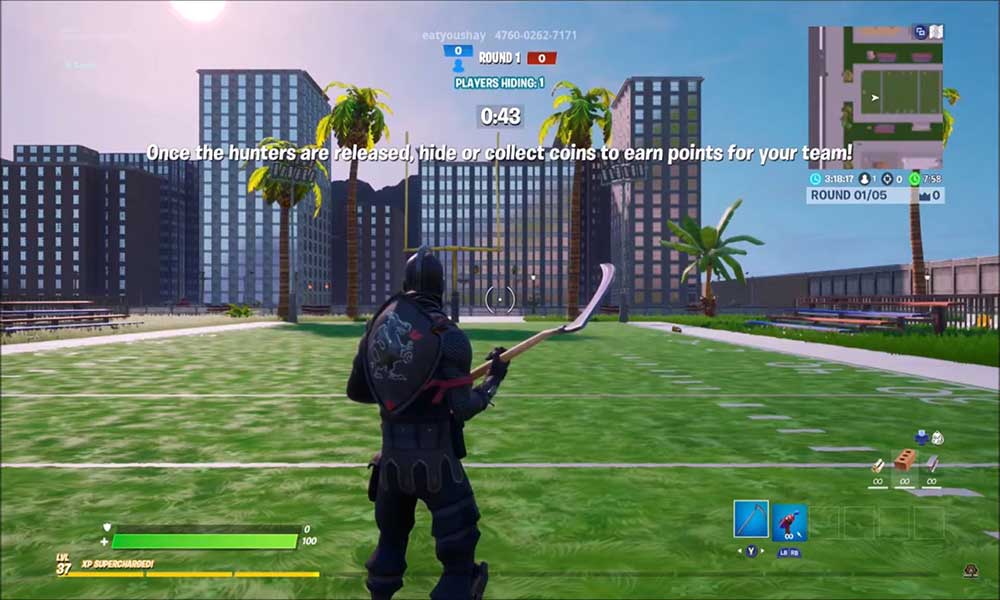 This prop hunt takes you to a city park, where you have to hide or hunt depending upon the choice of your gameplay. The area is vast with interesting landscapes and visuals.
The park includes several objects which you can use to pretend as a prop and hide. If you love roaming around the city, then this prop hunt will be a good experience.

Well, these are all the best Prop Hunt Creative Maps in Fortnite for May 2023. We hope this guide helped you. For more interesting guides, tips, and tricks, you can subscribe to our YouTube Channel. Don't miss out on our Windows Guides, Gaming Guides, Social Media Guides, Android Guides, and iPhone to learn more.