Mindcraft Earth has been around for a while now, and one of the first things any player would do here is to build a house. Now, if you are new to Minecraft Earth and are looking for a way to make a house as a starter, then this is the guide for you.
This is a game that is now available on Android as well as iOS. So more players are joining in the fun of building structures in Minecraft Earth. And in the article, we have compiled everything you need to know about building a house.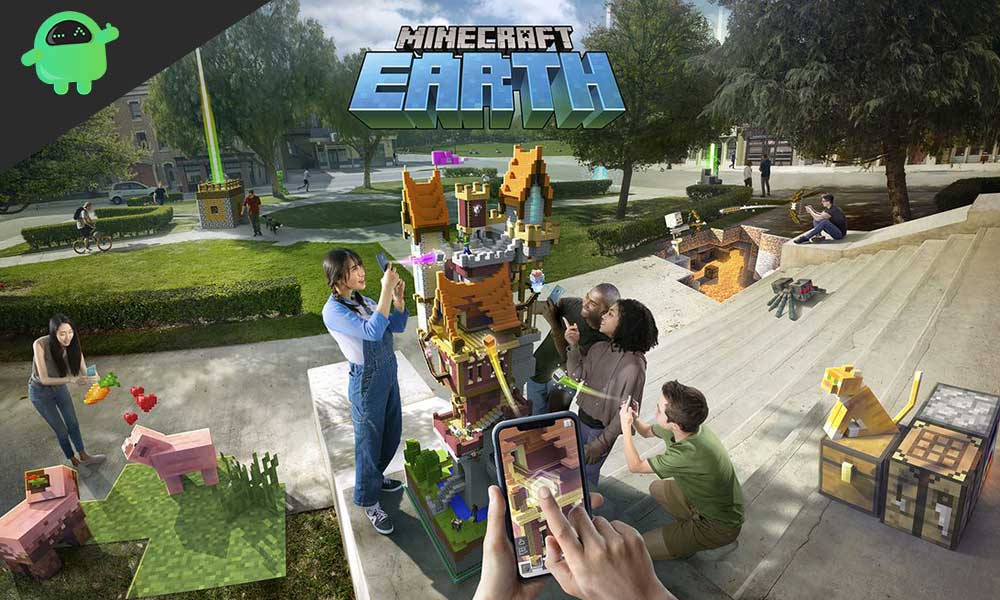 How to build a house in Minecraft Earth
Collecting Resources:
Th e first thing you need before building a house are the raw materials for it. For that, just move around the real world and go on collecting blocks, resources, and treasure from Adventure. Once you have the blocks, now you can think about actually getting on with the building process.
Securing a Plot:
Well, just like in real life, you need a plot in Minecraft Earth too to build a place. So in Minecraft Earth, what you need is a buildplate. When you log into Minecraft Earth for the first time, head over to the Store menu option you see on the bottom right corner. Here, you will see an option to buy a buildplate using a Minecraft Earth specific currency called Rubies. A few days of gameplay around Minecraft Earth gives you the ability to earn enough Rubies for a buildplate. But if you don't want to wait, then you can make Rubies purchase through the in-game purchases and spent a few real dollars for the Rubies required to buy a buildplate.
Once you have acquired the Rubies, select a buildplate of your choice, and purchase it. After that, you will see an option called Build. Select it, and you are then ready to build a house on that buildplate.
Build a house:
First, you need a real-life spacious and well-lit location to place your buildplate. For that, point your camera at the place like that and drop your buildplate in it. After that, you can use the resources to get on with the building.
Tap on the treasure chest icon you see in the lower right corner of your build screen. Choose the blocks you need from here to build the whole infrastructure. Then tap on the hotbar on the central bottom location of your screen to assign the selected blocks in order of your preference. The hotbar will consist of blocks with your selection from concrete, glass, wood as the building blocks.
Next, we have to place the blocks to bring it all together. Just select a block from the hotbar and click on any location your preference on the buildplate. It is as simple as that, just click and place a block wherever you want. Now we need doors and windows for the house, and for that, you will need to use the interact mode you see in the build screen. Just select the interact option and choose the object of your house; you want to add interaction too. Suppose you want to make changes to the object, or you are not happy with the changes you have made, then you can just select the pickup mode and click on the object you want to collect back in your hotbar. Now, every buildplate has a maximum capacity of 8×8 blocks, but you can build a more significant infrastructure by using more than one buildplate together.
So there you have it, everything that you need to know about building a house in Minecraft Earth. If you have any queries about it, then comment down below and let us know. Also, check out our other articles on iPhone, Android, Windows, Games, and more for more useful information.
[googleplay url="https://play.google.com/store/apps/details?id=com.mojang.minecraftearth&hl=en_IN"]