Facebook log-out issues are pretty common with users. After you complete your session on Facebook and try to log out of your account, Facebook doesn't allow you to do so. This issue is quite persistent and frustrating at the same time. Besides, it might even have high-security risks, especially when you can't log out of Facebook after using a public device. More importantly, it does not give you any alternative options as well. So what do you do in that case?
Generally, such an issue occurs when you have logged in to some other site/ service/ plugin, using your Facebook account. Suppose if you logged out of your Facebook account on your device, and later if you log in to some other sites using your Facebook account then the next time you open facebook.com, you will be automatically be logged in. This is because social media plugins usually work this way.
Not only plugins, cookies and cache also work in a similar manner. Once you save these cookies and website data, it will log you back again without even the need for a password or other credentials. So if you can't log out of Facebook for such reasons, here are some effective solutions. Here, we have discussed all the possible ways out of this Facebook log-out issue which is definitely worth a try.
How to Fix If You Can't Log Out of Facebook?
As mentioned above, this mostly happens when you log in to some other service using your Facebook account. So, we have the simplest and most efficient way to deal with this issue coming your way. Moreover, we have also added some other essential tricks that might come in handy in such situations.
Method 1: Log Out from third-party sites
If you have previously logged in to some other sites or services with your Facebook account, log out from those sites. Now, try logging out from your Facebook account. If this solves your problem, you are good to go. However, in the scenario it doesn't fix the issue, move on to our next fix.
Method 2: End previous sessions on other devices
By any chance, if you previously logged in to your Facebook account on another device but couldn't log out, Facebook allows you to end your sessions for particular devices. To do this, you can take help from the steps below:
Log in to your Facebook account.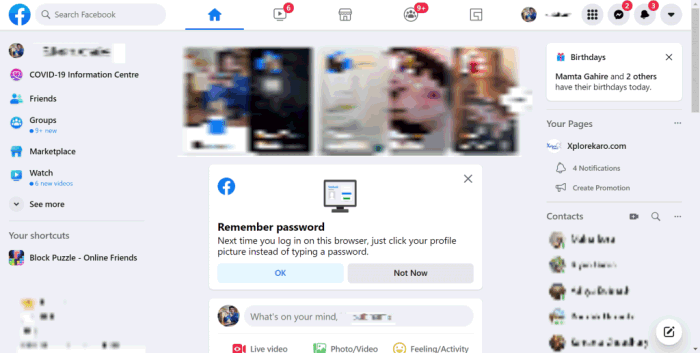 Click on the down-arrow button.
Select 'Settings & Privacy' from the drop-down menu.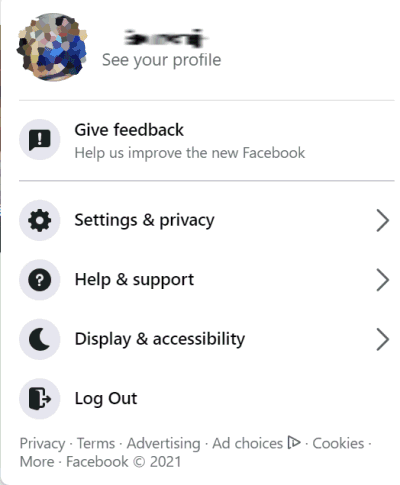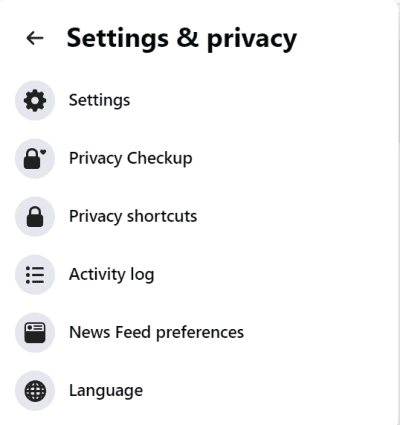 Click on 'Security & Login' from the Settings menu on the left.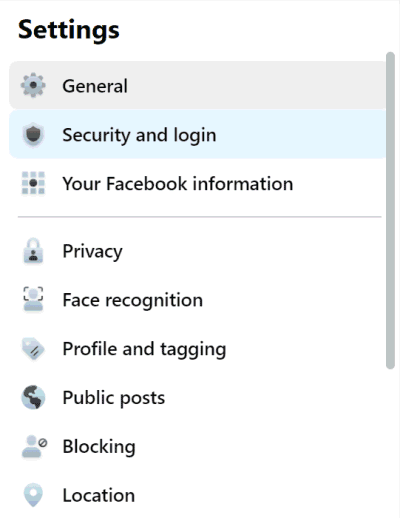 Now, under the 'Where you're logged in section', you can find the details of all the devices where you had previously logged in to your account.
Select the device on which you want to end the session. Click on the three-dot icon beside the device name and click on log out.
Cookies are a modern way of tracking user data which helps the website to identify you. Most social media websites such as Facebook uses cookies to identify user login info so that you can have a seamless experience of login into your accounts without the need for passwords. But this can get tricky when you are trying to log out, as these cookies will force your account to log in again. So if you can't log out of Facebook, then these cookies might be behind them. Here is how you can delete Facebook website data and cookies.
Load facebook in your browser can click on the mini lock icon.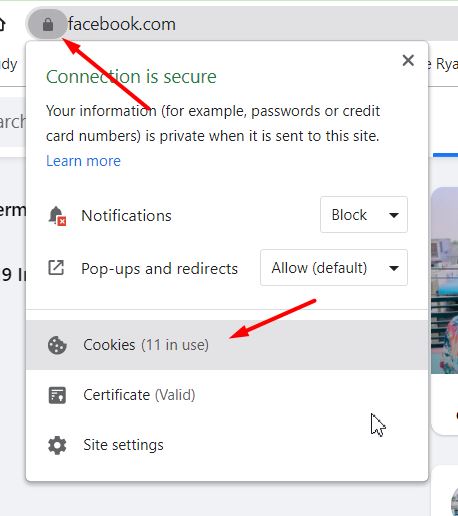 Click on the cookies option.
Select Facebook from the list and click on remove.
There might be multiple entries for Facebook; make sure to remove all of them once by one.
Method 4: Change your Facebook password
If you access your Facebook account using any random public device or someone else's phone/ computer and you were unable to log out. Or if you think someone else has access to your account, which is creating difficulty for you to operate your account, then the idle option is to change your Facebook account's password. The steps to change your password is given below:
Go to your Facebook account.
Click on the drop-down button and select 'Settings & Privacy' option.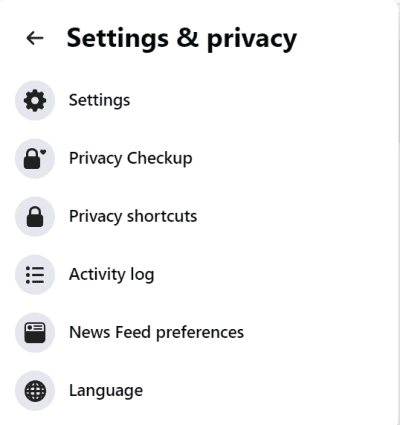 Go to the 'Settings' option.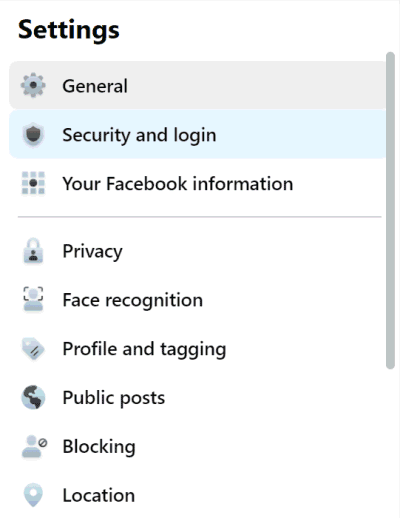 Now, click on Security and login option.
Under the login section, click on the edit button beside 'Change Password'.
Type your current password and new password.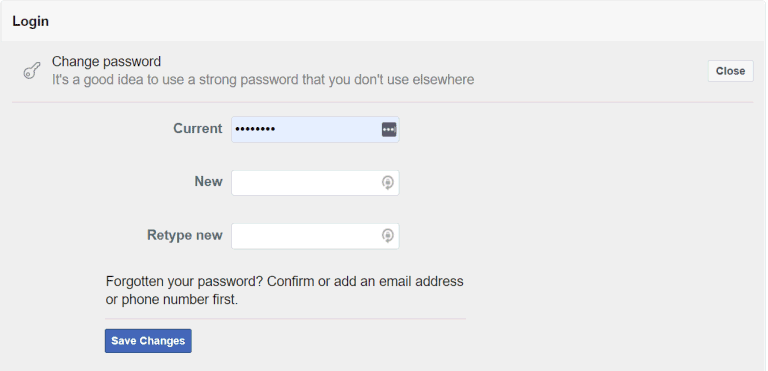 Click on the Save Changes icon.
Finally, Facebook will ask you if you want to log out of all other devices, click yes and continue.
Now, your account will be logged out from all the other devices and your password is changed as well. Type in your new password and log in to your own device, and this will minimize any security risks to your Facebook account.
Conclusion
This shall fix the can't log out of Facebook issue from your end. Although the second and fourth methods are not exactly relevant to the problem, they can still be a suitable alternative to avoid any sort of security risks in advance. Hopefully, this article should help you fix if you can log out of Facebook. However, if it doesn't let us know in the comments below so that we can bring more refined solutions in the future.