Text size is something that matters for many users. However, it doesn't matter which device you are using. The Operating system should scale the text size for icons accordingly. Moreover, users didn't look happy with this because fonts and icons aren't always perfectly sized for every screen. If you're one of those users and want to change the text size for icons in Windows 10, then get ready as there is a new menu available specifically for adjusting such settings.
Text size for Icons is an import aspect of design and everyday use. Many of us use their computers every day, and without proper alignment and text size, working can be tedious and possible sometimes. With new windows 10 update, there's a new menu available for adjusting the font size in your screen's contents.
Nevertheless, we got to know from Reddit form that users aren't quite familiar with this new menu. This leads us to the outcome of serving up a guide that will help users to customize the text size for icons in their PC running on Windows 10. Follow the guide till the end so that you can make everything bigger or smaller to match your preferences in Windows 10.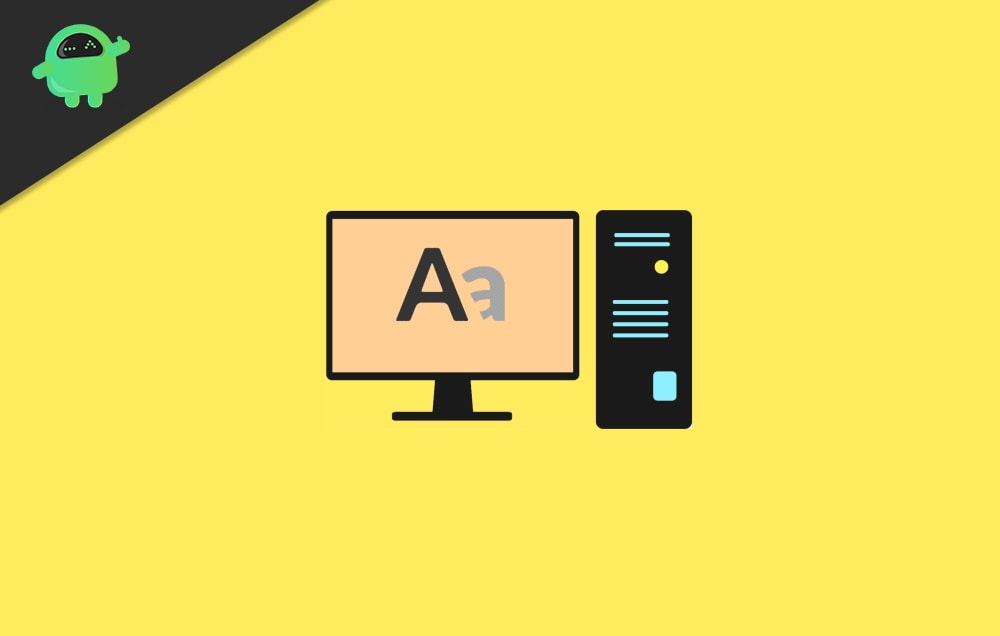 Change Text Size For Icons In Windows 10
Changing the text size of the icons in Windows 10 isn't a tough job. Follow the simple steps given below to change the text size for icons in windows 10.
Step 1: Open Display Settings
Are you someone who is looking to change the size and scale of fonts and icons on your Windows 10? Then, you just need to locate the right menu. You know what we are addressing about, right. Yes, you need first to access the Display Settings.
First of all, press the Windows key on your keyboard, and in the Cortana search bar, type Display Settings and hit the enter key.

You will see a display settings option with a gear icon in it. Click on it.
If you don't want to do this process, simply right-click on an empty desktop area.

After that, you'll see a drop-down menu will appear, select the display settings option from the list.
Step 2: Adjust the Font Size
After reaching to Display settings, the next primary step is to adjust your display's font size. You'll notice a slider underneath Change the size of text, apps, and other items.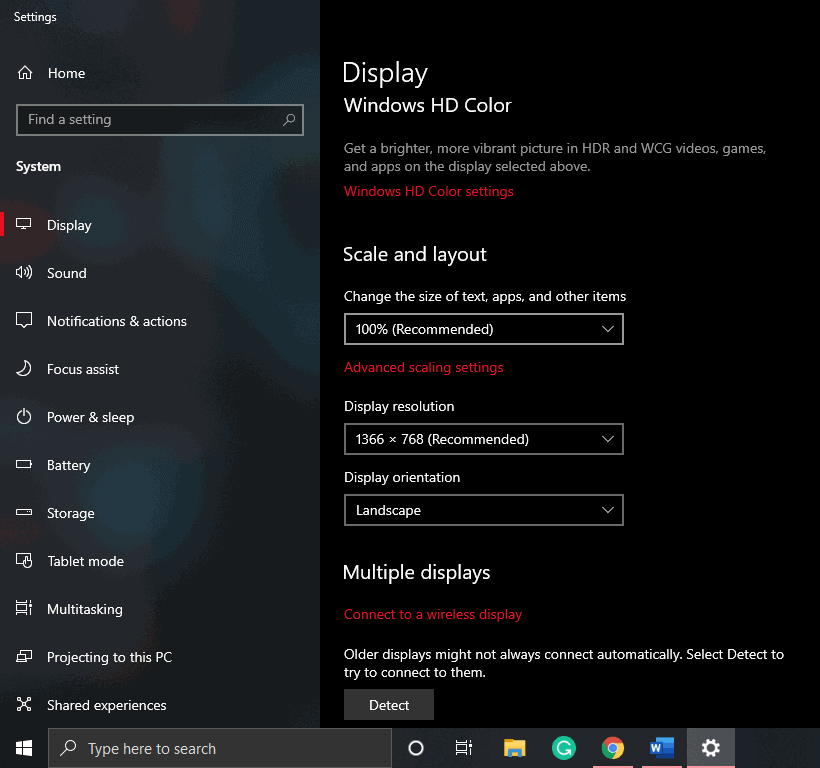 Use that sider and change the size of fonts. You can adjust that slider in a range from the default 100% to 175% maximum as per your liking.
Step 3: Apply the Changes that you Made and Log out
Now, once you are done adjusting the font and icon size as per your need, then, just click on the Apply button found under the slider to save those changes permanently.

At the same time, after clicking on Apply option, you'll see a message on your screen informing you that you'll need to logout from windows temporarily so that Windows can apply the resized fonts and icons.

To sign out, you just simply need to click on Sign out now from the newly appeared window.
Step 4: Log Back In and See the Changes
After successfully applying the changes as per liking, simply log in back into your Microsoft Windows account. Now, you'll see the text size for icons on your windows screen will be changed. In case you want to change the size again, then follow the same procedure as mentioned above.
After changing text size and icon size settings, make sure all of your apps are running with new settings as this feature is experimental in nature and may cause some work issues with few apps such as Excel, Word, Photoshop etc.
Conclusion
Changing your windows text size for the icon isn't rocket science. You have to follow the guide step-by-step as mentioned above and change the font and icon size as per your liking. So, what size percentage did you set for your screen? Let us know by commenting down below.