Facebook is the most used social network in 2020, and with recent updates regarding Facebook stealing information, many users are concerned about their safety. Now it is true that Facebook and other social media platforms do track your details such a name, address, date of birth, and location history as well. These details are then exchanged with advertisers so that they can serve you ads. But users have full control of this data with new policy updates from Facebook. So in case you're wondering how to delete sensitive information such as location history from your account, then there are several ways. Also, you can preview and delete your location history along with other relevant details.
You will be surprised to see how much location data facebook saves from your device. And it is no new fact that this data is purely used for advertising only. But if you are really concerned about your location history details on Facebook, then down below are ways to delete such details from the Facebook server. We will also guide you through disabling location on Facebook, both for mobile apps and website users. After deleting the location details, you will see a significant drop in advertisements that you see on your device.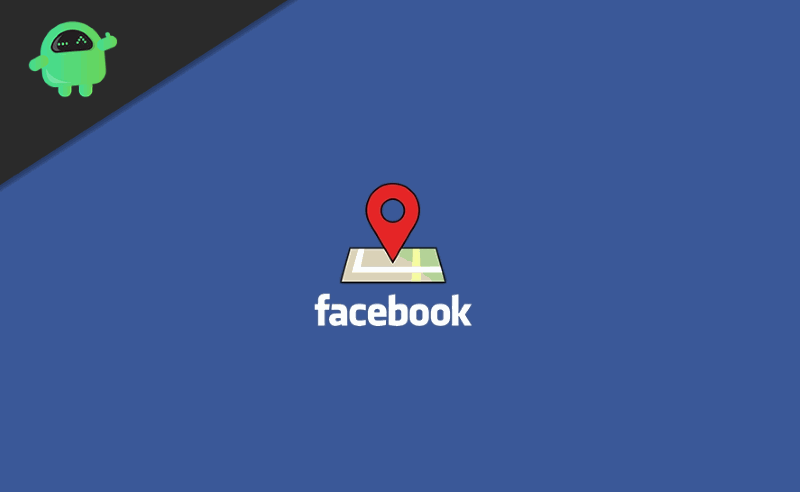 What is Facebook Location and Why it is Stored in Facebook Servers?
Facebook location is a service that actively collected location data from your device. This location data can be used for different reasons, mostly being used for advertisement and location recovery. For e.g., if you are logging in in Britan in one day, and in Alaska the other day, then facebook servers will lock your account under account security. Such a process is only possible when facebook is actively collecting locations data. But in case you want to disable the location history feature, then you can disable it easily. But do remember that you will not be favorable ads, and also your account will become more prone to attacks. With that being said, let's start.
Facebook Location History: How to View and Delete Details
Facebook is the most secure and versatile social media platform that is out there. Since Facebook is a secure platform, Facebook tends to keep a record of the location history of the users. It is helpful In many situations like if someone has hacked your account or if anyone is using your account in some other place or device, you can know that. The location history of each individual is private, and only the user can access it.
This information might have creeped you out that a company can know your location. However, Facebook allows users to delete all the location history. Even more, you can also disable the feature. To know how to disable this data tracking feature of Facebook in iOS, Android, or on any website, follow the guide below.
How to View, Delete Location History, or to Disable the feature in Android and iOS devices?
If you use the Facebook app on your iPhone or Android device, then the location history is enabled by default. You can disable the location history feature easily in the app preference section. Also, it has deleted the saved history button as well.
Open the Facebook app, tap on the Menu button, then scroll down and select Security & Privacy>Settings.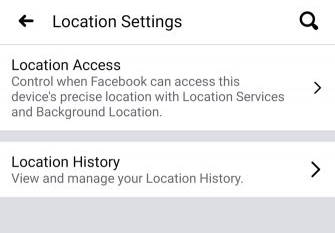 Now, under the Privacy label, click on the Location option. A prompt may appear, enter your password. Now, you can tap on Location History> View Your Location History to view the details of your location.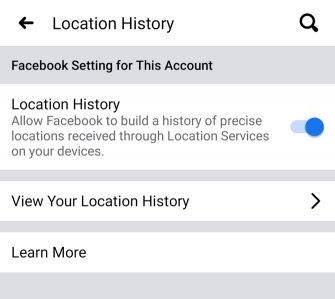 If you wanna disable or delete the location, follow the below steps. If you disable this service, then Facebook will stop recording your location history altogether.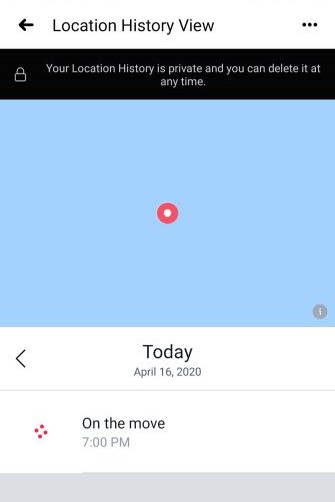 To delete the Location History, click on the More option at the top-right corner of the screen and select the Delete all location history option to delete all your location history.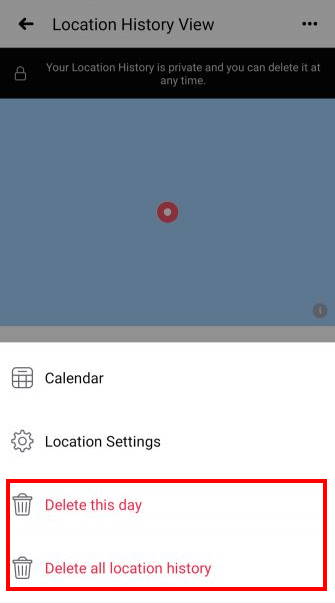 If you wanna only delete the location history of the day, then select the Delete this day option. The steps are the same for both Android and iOS applications.
Disabling Location History From Device Settings
In some cases, even after disabling the service inAppp, theAppp still continues to collect location data. To prevent this and to avoid giving location data history to Facebook, you can disable the location settings permission in the settings App. This step is similar for both Android and iOS users.
After successfully disabling the Location History feature of Facebook, you need to disable location permission for the App.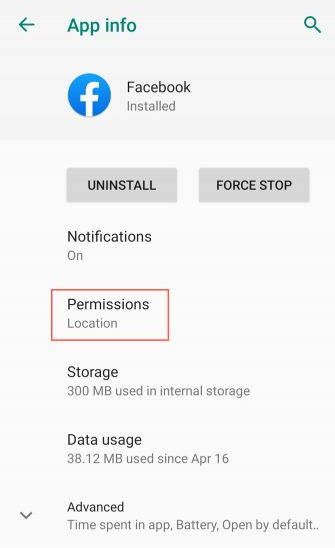 Go to settings > All apps > Find facebook.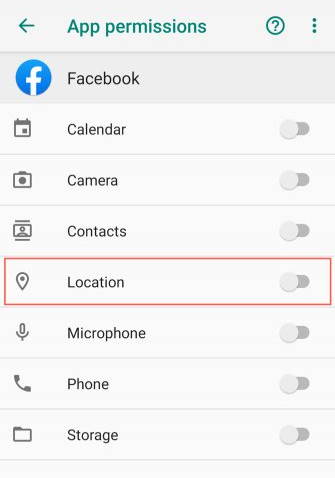 Tap on the Location Service option, select Permission, and toggle off the Location option.
How to View and Disable the Location History from the Facebook website?
Open up your Facebook account on your browser, click on the arrow on the top-right corner of the screen and select the setting option. Now, on the left pane of the window, click on the Location option. You can click on the View Location History button on the right to see your location history, or you can read the read further to know how to disable the feature.

To disable the Location Hisprty feature, click on Edit option in the Location History section. A drop-down box will appear, check the Off option. The Facebook location history feature has been disabled.

Now all location history is deleted automatically and will not be recorded further in the future.
Conclusion
It is true that Facebook is actively collecting your location history data for its own good. However, it is nice to see that Facebook does have active location history data controls so users can disable the service or delete location history data altogether. I hope that now you are able to delete your location data history form our account. If facing problems, comment down below. Our expert team will be able to help you out.