Fass and Vome Residue in Warframe is a resource that players can use as bait while fishing. They originate as two worms, Fass and Vome, fight each other. One of them will be defeated when the day cycle changes. Upon one's defeat, it will leave residue all around the map in ball shapes, resulting in red color for Fass Residue and blue color for Vome Residue.
Fass and Vome Residue really do serve an important purpose in Warframe. As they're needed at some point in the game for fishing, you should really consider acquiring them. If you don't already know how to get them, then this guide will get you through the procedure. So without bragging too much, we'll get right into how to get Fass and Vome Residue in Warframe.
How to get Fass and Vome Residue in Warframe
In order to get Fass and Vome Residue in Warframe, the first thing you need to do is take to the sikes in your Archwing. Once you're in the air, look for areas that glow in either red/orange or white/blue. Areas glowing in red/orange indicate Fass Residue and areas glowing in white/blue indicates Vome Residue. After finding the right place, land there, and scavenge for the Residue. Both the Fass and Vome Residue will appear in ball shapes either in red or blue color. Once you spot them, simply use your weapon and destroy them to acquire them.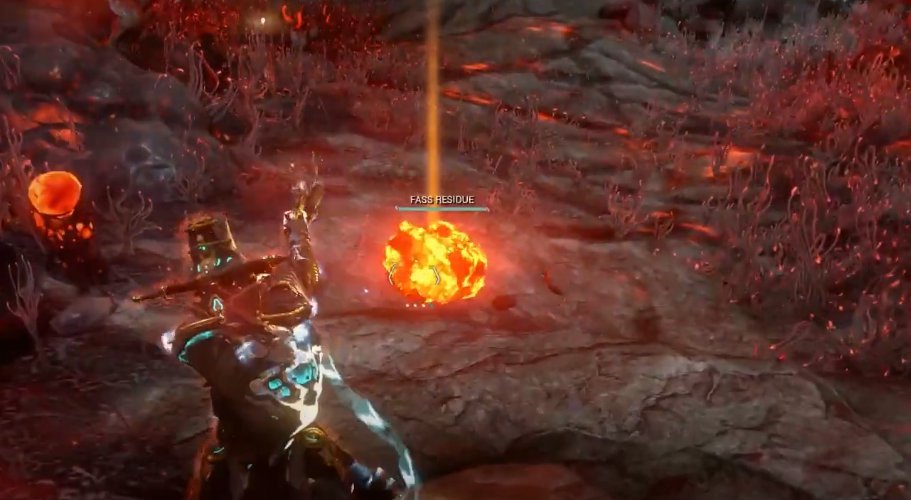 By following the guide, you'll easily find Fass and Vome Residue in Warframe. After acquiring these resources, your fishing tasks in the game will become a lot easier for you. That said, we hope reading the article above has equipped you with some bit of information. Please let us know by commenting down below if you have any further queries regarding the same.
Also, check out our iPhone Tips and Tricks, PC tips and tricks, and Android Tips and Tricks if you've got queries for it or want help. Thank you!