FIFA is one of the most popular video games. Hence, a minor issue can affect millions of players' gameplay and experiences. In the last week of September, EA released a new addition to this franchise – FIFA 23. Though the latest addition offers new clubs, leagues, cross-platform gameplay, HyperMotion 2, and a lot more features, not all FIFA 23 players are happy with it as they are facing stuttering, lagging, and freezing issues on Xbox One, Xbox Series X, and Xbox Series S consoles.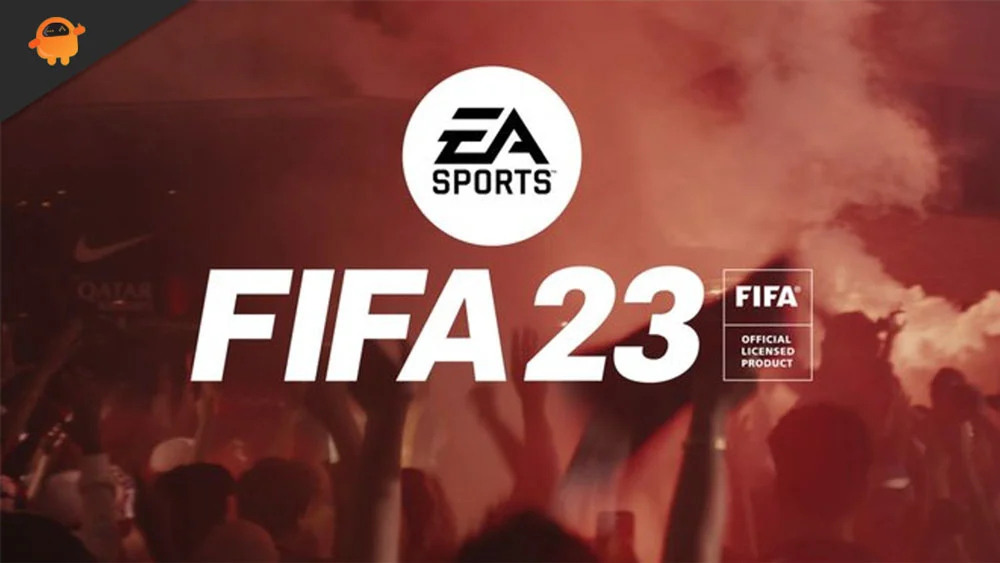 Being a fast-paced game, players can not afford frame drops, lags, or freezing scenarios. A few seconds of lags or freeze can put you in a tough situation in the game. Hence, you have to fix the lagging, freezing, or stuttering issues with FIFA 23 to enjoy the game. In this guide, we have compiled a list of effective solutions that will help you in fixing the FIFA 23 stuttering, lagging, or freezing issues on your Xbox One, Series X, or Series S consoles.
FIFA 23 Stuttering, Lags or Freezing on Xbox One, Series X/S, How to Fix?
We have mentioned some potential workarounds to fix the issues with FIFA 23 on your Xbox console. You might not need to try all the fixes. Simply work your way down until the problem is resolved.
1. Check Your Internet Connection
You may face freezing, frame drops, or stuttering issues with FIFA 23 if there's something wrong with the internet connection. Make sure that the internet is not too slow and unstable. If so, reboot the router or contact your internet service provider (ISP) to fix it.
2. Check FIFA 23 Updates
FIFA 23 has just been released. Although the developers check everything before the official release, it's common for a new game to run into problems. Something similar seems to be happening with FIFA 23. As new bugs or problems surface, developers work to fix them. The fixes usually come in the form of a new version. You should therefore update FIFA 23 and check if it can fix the issue.
Follow these steps to update games on your Xbox:
Press the Xbox button on your controller.
Choose My games & apps and select See all.
Select Manage and then Updates.
Your console will look for new updates. If found, it will automatically start downloading the latest version.
3. Reboot the Device
The game might run into problems if it has been affected by some bugs or system glitches. You do not have to worry too much in this case as these minor bugs can be easily fixed by rebooting the device. You should therefore reboot your Xbox console and verify the problem.
To reboot your Xbox console, long press the Xbox button on your control until a dialog screen appears on the screen. Navigate to the Restart console option by pressing A on your controller. Once it is done, launch a game and check if you can hear the sound.
4. Check System Updates
To get the best out of your Xbox console, you should update it to the latest available version. The latest version might include fixes to the issues, in addition to new features and improvements.
Here's how to update your Xbox console:
Press the Xbox button on the console.
Select Settings and choose All Settings.
Navigate to System > Updates.
Select Update Console and follow on-screen instructions to complete the process.
If you can't see the Update Console option, it means that your Xbox console is already running the latest software version.
5. Use Steam to Run FIFA 23
FIFA 23 is not an official Steam game, but you can still add it to the Steam client by enabling their controller drivers. Steam can reduce input delay, lagging, and other common problems that you are currently facing. Hence, it's worth giving this method a try.
Here are the steps you need to follow:
Launch the Steam client.
Go to your Steam library.
Select Add Game and select Add A Non-Steam Game.
Choose Fifa 23 and tap on ADD Selected Programs.
Click Big Picture Mode in the top-right corner.
Go to the COG settings and click Controller Settings.
Select Xbox Configuration Support and PlayStation Configuration Support.
You can now play FIFA 23 via Steam with your Xbox controller. Hopefully, it fixes the freezing, stuttering, and lagging issues.
6. Charge Your Controller
You might be facing issues because your controller is running low on battery. To rule out this possibility, charge your controller and check if the lagging or freezing issue persists.
7. Reset the Console
If the issue still persists, resetting the console might fix it. It will delete all the data on your console including saved games, settings, accounts, installed apps, and games.
Here's how to reset your Xbox console:
Press the Xbox button on the controller to open the Guide menu.
Go to Profile & system > Settings > System.
Select Console info and choose Reset console.
Select Reset and remove everything.
You can choose to reset the device without removing games and apps. But we recommend removing everything. Once the reset process is complete, launch FIFA 23 and check if the problem is fixed.
Conclusion
Every second matters in a fast-paced game like FIFA 23. Hence, you do not want the game to run into any kind of issues. Not only they can make you lose the game, but the problems such as stuttering, lagging, and freezing hinder the user experience also. In this guide, we looked at many potential workarounds to fix them. I hope this guide was helpful to you. Have questions or suggestions? Write them down in the comments section.