These days work from home is becoming the new normal due to the COVID-19 pandemic. People are now using conferencing apps for their digital meetings. Apps like Zoom are becoming very popular that serves the purpose of video meetings. A lot of users are new to the platform and may not know everything about the app. Some of them face audio issues on Zoom. However, they don't have much idea regarding why the issue may happen or how to quickly fix it.
Besides, while a meeting is actively going on with their boss or manager, people do not want the things to go wrong. So, in this guide, I will tell you how to fix the sound issues on Zoom. The reasons can vary from an outdated sound driver, using an old version of the application, self-muting unknowingly, etc. Nevertheless, we will fix them up all and make sure that your meeting happens without any interruption.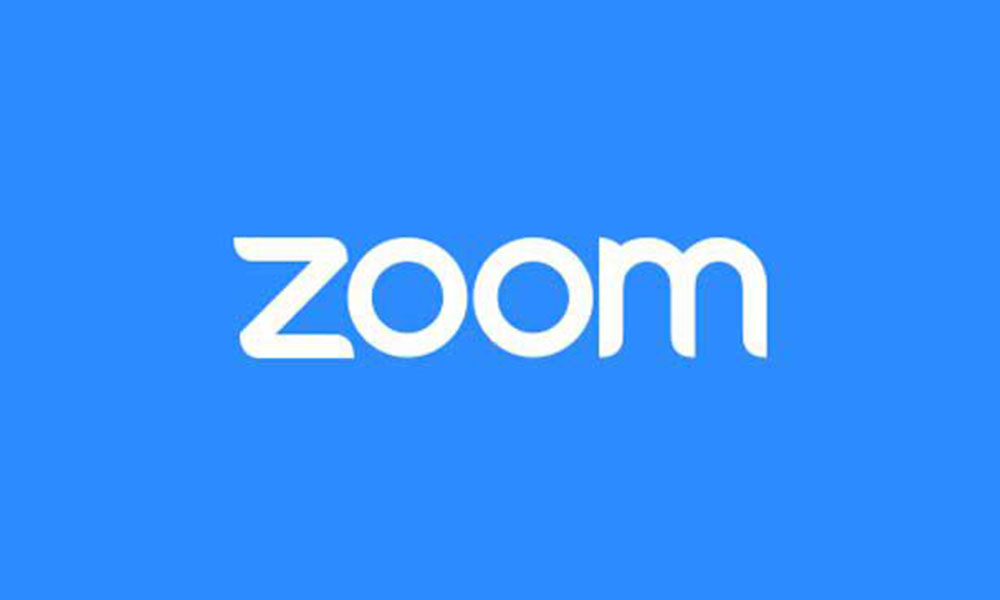 Related | Top 10 Zoom Keyboard Shortcuts to Use
How to Fix Audio Issues in Zoom
You do not have to carry out all these fixes at once. Check them one-by-one. It may be something really simple that missed your eye and is leading to the sound problems.
Check for Audio Output of Your Device
First, make sure the Zoom app native volume setting is low or high. If it's low or extremely low, then you won't be earing any output.
Launch Zoom app
Go to Settings > select Audio from the left-hand panel

Adjust the speaker's Output Volume slider as per your need
Turn off Active Bluetooth on Your Device
If you use any Bluetooth earphones or headphones, then make sure the device is not connected to these wireless audio systems while using Zoom. Otherwise, the audio output will be reflecting on the headphones which you may not be using at that time. So, it's better to disconnect the Bluetooth and disable it on your device.
Go to Settings > Devices
Under Bluetooth devices, turn the toggle off to disable Bluetooth.

Ask other Meeting Participants to Check their Microphone Settings
Your microphone can be all right but the other participants in the video conferencing may have some issue on their microphones. So, you can request the other folks in your meeting to check their mic connection.
Ensure You Are Using the Correct Speaker
This means if you are using the native speakers of your PC, then check that the same has been set as the speaker for the Zoom app. Otherwise, people, these days use a plethora of apps for web cameras. These apps have their microphone settings. So, if you are using such an app, then make sure its respective microphone is set as the speaker output of Zoom. By default, the PC's stock speakers as selected as output source if you do not use any other third-party camera/mic app.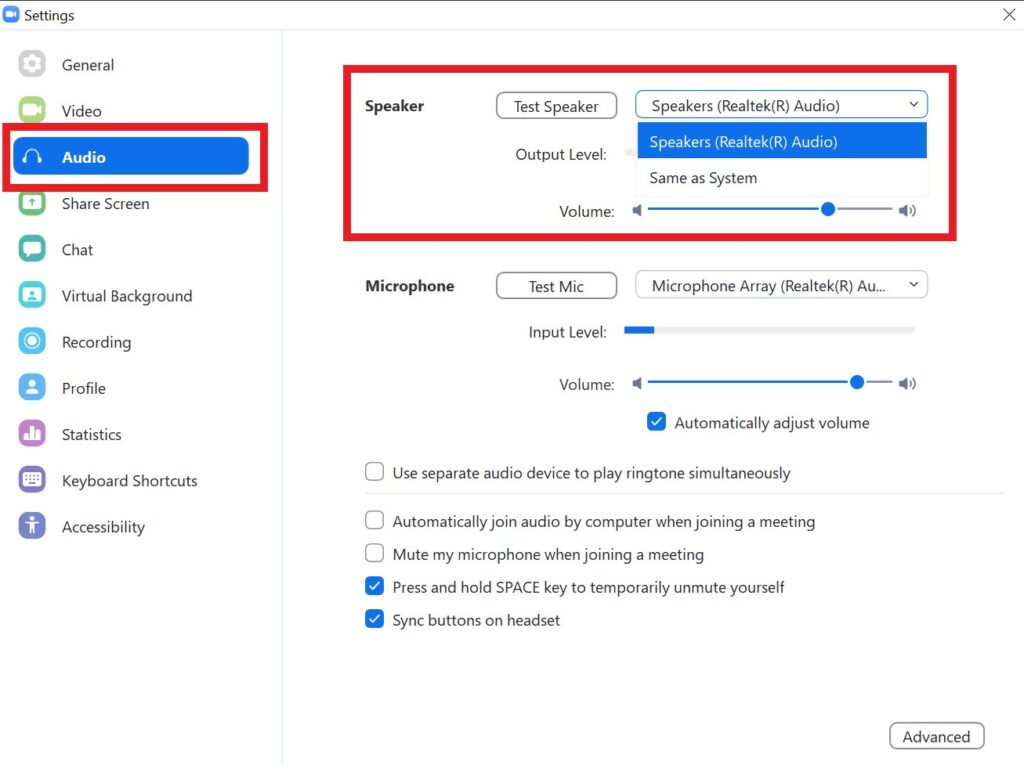 Update the Zoom App to fix the Audio Issues
Sometimes due to some bug, the Zoom app may have audio issues. So, you need to check if the app is requiring some updates.
Make sure Zoom app is open
Click on the profile pic on the right-hand upper corner
From the menu select Check for Updates


The app will search for new updates
If an update is available, you will be prompted to install the same.

Update Drivers of your Device to fix the Audio Issues
Sometimes older audio drivers may require an update and when the user misses out on updating, it is natural to experience audio issues. So, check for audio driver updates on your PC.
On the Search box, type Device Manager
In the list of connected devices, scroll down to Sound, Video and Game Controllers.

Right-click on it > select Update Driver
Depending upon whatever stock or third-party apps you are using, update their respective audio drivers.
So, for any type of audio issues you are facing on your Zoom app, these are some of the most effective solutions you can implement to fix the problems for good. I hope that you found this guide useful.
Read Next,