If in case, you're trying to play the online multiplayer mode or the co-op mode in Diablo 4 and encountering the 316748 error code on the PC then you're not alone. After almost waiting for four years since the initial release announcement, Diablo IV has finally launched in the Public Beta and then it's running in the Early Access mode right now until June 6, 2023. Meanwhile, the game has received almost positive reviews but some bugs are troubling players including Diablo 4 can't join online co-op, error code 316748.
As the game is in the early access stage and millions of fans are rushing towards the game servers to play the game online, the chances are high that there might be some server scalability or optimization issues as of now. It might take some time for Blizzard Entertainment to improve the server scale across the globe but unfortunate players are currently going through this issue a lot as millions of fans rush through hell gates to play the game. However, there are reports that Error Code 316748 prevents players from joining with friends.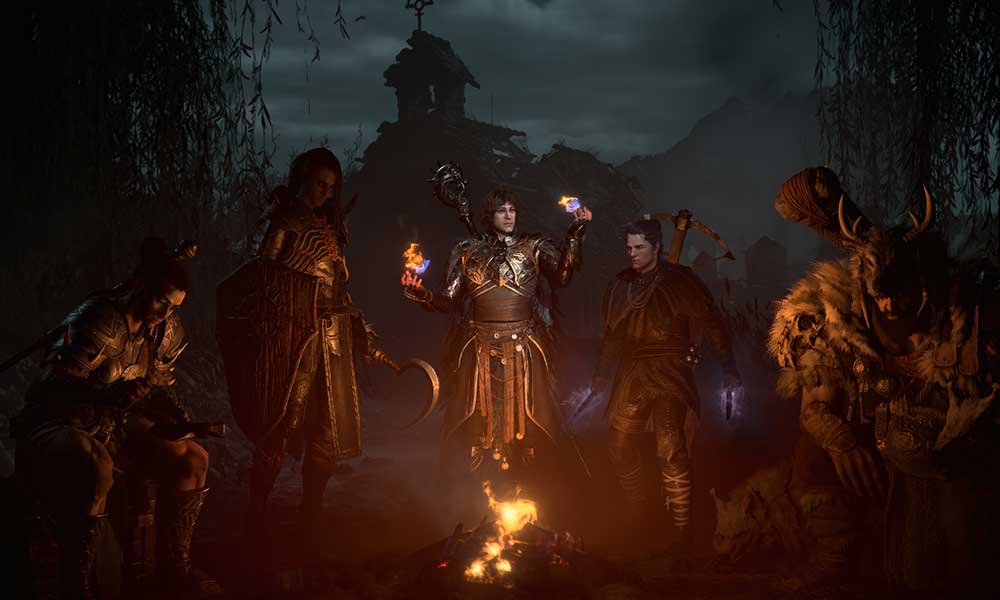 The Known Drawback or Issue with Co-Op in Diablo IV
Unfortunately, the Diablo 4 game doesn't directly explain that it requires players to complete the Diablo 4 Prologue and reach the Fractured Peaks' capital city, Kyovashad to be able to play in the multiplayer mode. The chances are high that either you're new to Diablo IV or didn't know about it. But you don't need to worry about it because we've shared the steps to set up a multiplayer co-op session with your friends in Diablo 4 below.
Open Diablo 4 Main Menu.
Go to the Social tab > Select Add a Friend to add your friend to the Friends List.
Enter the BattleTag or email address associated with your friend's account in the field.
Then select Send Request and you can also add nearby players as friends by selecting them in the Local Players section of the Social tab.
Once your friend accepts the request, they'll appear on your Friends List.
So, select their name > Choose to Invite to Party to invite them to your party.

Otherwise, select Request to Join Party if you want them to invite you.
Fix: Diablo 4 Can't Join Online Co-Op, Error Code 316748
It seems that currently Blizzard Entertainment is working on this issue and soon they'll come out with a valid fix. But you can follow this troubleshooting guide till then to manually resolve the 316748 error code on your PC. Make sure to follow all methods one by one until the problem gets fixed. So, without wasting any more time, let's jump into it.
1. Check the Server Status
First of all, you should check the Diablo IV server status by visiting the @BlizzardCS Twitter handle or the Battle.net Support webpage to check for the issue. Currently, there are some Diablo IV launch issues and server-side issues present that can trouble a lot of players. So, wait for a couple of hours and then try again. Otherwise, you can try following other methods.
2. Check the Internet Connection
You should also check out the internet connection at your end to ensure there is no issue with the networking glitch. If there is an issue with the network connection due to slow speed or instability, you might need to fix it. You can switch from the wired to a wireless network or vice versa to ensure no glitches. You can also try rebooting the Wi-Fi router manually to clear out temporary glitches.
3. Update Diablo IV
It's also suggested to check for the Diablo IV update on your respective gaming device by following the steps below to ensure there is no outdated game patch version troubling you. Sometimes an outdated game version can eventually trigger several issues with the multiplayer connectivity or joining friends online.
Open the Battle.net (Blizzard) launcher.
Click on the Blizzard logo from the top left corner.
Go to Settings > Click on Game Install/Update.
Click on Apply latest updates and download future patch data for recently played games to enable it.
Now, click on Done to save changes > Restart the Battle.net launcher to apply changes.
It should automatically update the game to the available version.
4. Repair Diablo IV Files
Sometimes missing or corrupted game files might trigger several issues that can be frustrating enough playing with friends. You can follow the steps below to verify and repair the installed game files.
Open the Battle.net client on your PC.
Click on the Diablo IV game.
Now, click on OPTIONS (Gear icon) > Click on Scan and Repair.
Choose Begin Scan and wait for the process to complete.
Once done, close the Battle.net launcher, and restart your PC.
5. Ask Your Friend to Invite You Instead
Another thing you can do is just ask the friend to invite you to join the list instead of trying from your end multiple times. It'll also help you fix the friend request issue in most cases.
6. Create a Clan to Send Friend Request
Another workaround you can try performing is to create a clan in Diablo 4 to send a friend request. To do this:
Open the Diablo IV game > Create a clan from the Clan screen in the main menu.
Select the Create a Clan option to the right.
Name your clan and a tag > Select Create.
Next, make sure to share your clan name with your respective friends.
They'll be able to enter the clan name at the Join a Clan option under the Clan menu.
Once done, you can go to the Join Requests option within the Clan menu.
Then just accept the friend request to continue.
After accepting friend requests, you can see your added friends in the Roster tab on the Clan option.
Select their name from the Roster menu.
Select Send Friend Request & Invite to Party.
7. Contact Blizzard Support
If none of the workarounds did come in handy to you then make sure to contact Blizzard Support for Diablo 4 to get better assistance. Additionally, you should submit a support ticket for the same issue so that developers can take a deep dive into it.
That's it, guys. We hope this guide was helpful to you. For additional queries, you can comment below.