Call of Duty: Vanguard seems to be one of the most advanced and top-notch world war-related games from the Call of Duty franchise that's currently running on the beta version. As we all know that beta build always comes with multiple bugs or errors, Vanguard players are experiencing a lot of issues in the beta stage. While plenty of other players is experiencing the Packet Burst issue in Call of Duty Vanguard that's frustrating.
Not only on Vanguard but some other COD titles are also going through the same problem where players are getting affected by the 'Packet Burst' error notice followed by the rubber-banding and slightly stuttering issue. One of the most irritating things is that the particular issue is happening due to the network hardware and not from the server-side. That means even if you have a good internet connection, you may face it.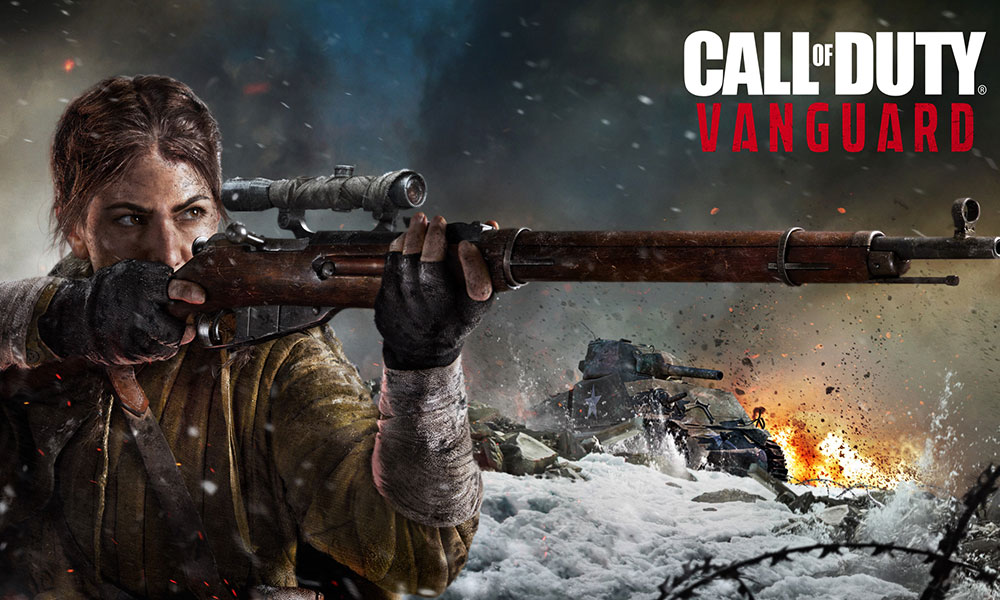 Fix: Packet Burst in Call of Duty Vanguard
According to the multiple reports online, most of the affected COD Vanguard players are mentioning that they're encountering issues with the network connectivity with the servers.
1. Networking Issue
Now, the fact is that networking issues are being caused by their own networking hardware and nothing else.
That means any specific Wi-Fi router/modem or even misconfigured internet settings can trigger the packet burst issue on Call of Duty lineup games whatsoever. There is only one thing that you can do is simply switch your Wi-Fi connection to a wired connection. By doing this, you'll be able to avoid any kind of ping delays, faulty port configurations, low signal strength issues, and more.
2. Try VPN
However, this trick may not come in handy to everyone, and that's why there is no specific solution available yet to completely resolve the packet loss or burst issue. As always, we'll recommend you to connect the game to your nearest server depending on the region, and do not use VPN temporarily to check if that helps or not.
3. Wait for the Server to Get Fixed
Another thing you can do is to play other online games (except for COD) and check for the packet loss or ping delay issue. If your network is able to run other games smoothly then you can't really blame your network for Vanguard. As of now, there is nothing to do except for waiting for a while so the servers can become stable if anything happens at the server end.
Whereas some affected players are also expecting that developers will come up with a patch fix soon because the beta version may cause such connectivity issues with the newly added servers. So, we'll have to wait.
4. Turn off On-Demand Texture Streaming
Make sure to disable the on-demand texture streaming feature from the COD Vanguard's graphics settings. It's a graphics feature that basically improves the color quality of Vanguard and provides more vivid visuals. If you turn it off, it may not download additional textures during gameplay but puts pressure on the bandwidth.
So, constantly downloading new textures while playing COD Vanguard can cause packet burst errors to players a lot. You can turn it off by going to in-game Settings > Head over to the Graphics section > Turn off On-Demand Texture Streaming.
5. Check COD: Vanguard Server Status
It's also highly recommended to check for the Vanguard Server Status by visiting the Activision Online Services page. You'll be able to find out all the service status here in real-time. If there is an issue with the server like outage or downtime then make sure to wait for a couple of hours and then check again. Until the server issue has been fixed, you may experience the packet burst issue with Call of Duty Vanguard.
Whereas if you're seeing that the server connectivity issue is going well then make sure to follow other methods below to try fixing it out.
6. Reset your Router
Try resetting your Wi-Fi router to completely refresh the networking glitch or any kind of networking cache data that will gonna help you out. Make sure to press and hold the reset button or pin-hole button on the router for around 15 seconds until the LED indicators stop blinking & slow down the blinking. It means now your router is fully reset. Head over to the router's admin page > Log into the account and setup configuration again then check again.
7. Change your DNS Address
Changing your DNS address can reduce the packet burst error as it may happen due to the faulty or blocked DNS addresses of your ISP. So, try using a public DNS (Google DNS) address to fix the server connectivity issue. To do so:
For PC:
Click on the Start menu > Go to Settings by clicking on the cog icon.
Now, select Network and Internet > Choose Change Adapter Options.
Right-click on Network > Select Properties.
Click on Internet Protocol Version 4 (IPv4) > Click on Properties.
Click on 'Use the following DNS servers' > Enter the DNS server 8.8.8.8 for primary and 8.8.4.4 for secondary.
Make sure to click on Apply and then OK to save changes.
For Xbox One:
Press the Xbox button on the controller > Head over to Settings.
Select All Settings > Navigate to Network.
Choose Advanced Settings > Choose DNS Settings.
Select Manual > Enter a primary DNS (8.8.8.8) and secondary DNS address (8.8.4.4).
For Xbox Series S|X:
Go to the Configuration option > Choose General.
Locate Network Configurations > Select Advanced Settings.
Switch your DNS configuration to Manual > Enter a primary and secondary DNS address.

Primary DNS: 8.8.8.8
Secondary DNS: 8.8.4.4
For PS4:
Head over to Settings > Choose Network.
Select Setup Internet connection > Choose your Connection Type.
Select Custom > Select Automatic IP address.
Make sure to select don't specify the DHCP hostname > Choose to Manual for your DNS settings.
Enter your Primary and Secondary DNS then follow the on-screen prompts to complete the process.
Primary DNS: 8.8.8.8
Secondary DNS: 8.8.4.4
For PS5:
Locate Settings > Select Network > Choose to Set Up Internet Connection.
Choose your preferred connection method > Select Advanced Settings.
Switch your DNS Settings to manual > Enter your Primary (8.8.8.8) and Secondary DNS servers (8.8.4.4).
4. Contact Activision Support
Alternatively, you can contact Activision Support for further assistance on it so that they can try fixing this issue (if applicable).
That's it, guys. We hope this guide was helpful to you. For additional queries, you can comment below.