Well, it seems that even after getting banned from a couple of countries, ByteDance is still pushing really hard its video-sharing platform TikTok to the rest of the countries. Both TikTok and its creators have already faced plenty of issues last year and it's very much frustrating for most of the TikTok stars as they were generating revenue. Meanwhile, plenty of users are encountering TikTok Direct Message (DMs) Option Not Showing issue. If you're one of them, you can check this fix.
Surely, the direct messaging feature is really helpful if you're taking the TikTok platform very seriously to showcase your creativity or skill. Additionally, if you've enough fellow TikTokers as your friends then the direct messaging option is really helpful. Whereas plenty of TikTokers follow their TikTok stars and want to make conversations to get more ideas and inspiration. But if in case, the direct messaging option isn't appearing to you of your favorite TikToker profile, check the possible workarounds below.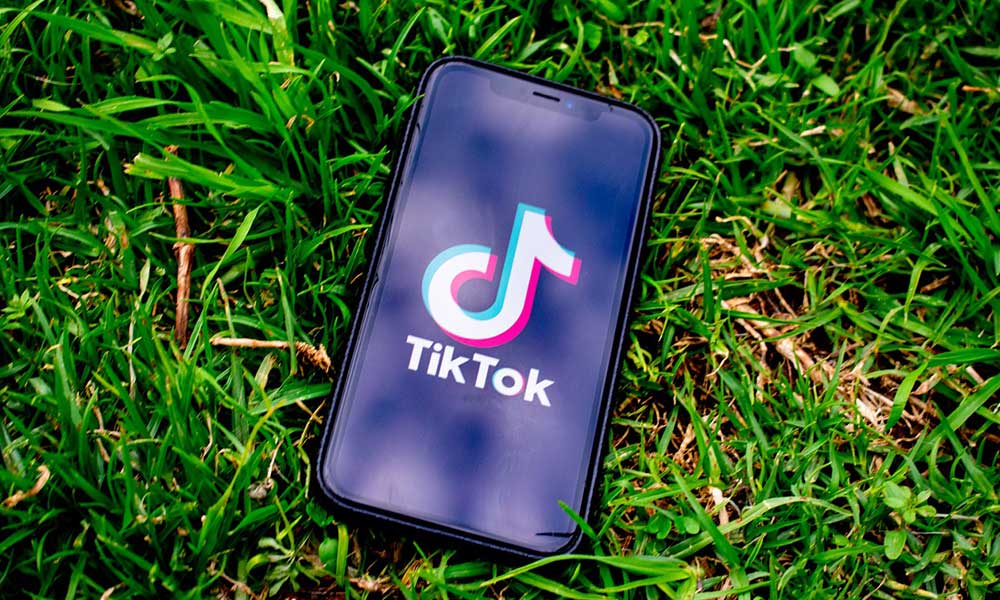 Fix: TikTok Direct Message (DMs) Option Not Showing
Although DM not showing isn't an issue most probably, maybe your TikTok mobile app is running on the outdated version. Now, without wasting any more time, let's jump into it.
1. Update TikTok App
It seems that maybe you haven't updated your TikTok mobile app for a while and that's why the messaging feature doesn't work properly. It can also possible that the previous TikTok app version has some problems with the direct messaging option and you're still using the same version.
So, go to the Google Play Store or Apple App Store and search for the TikTok app to check for updates. If there is an app update available, just hit the Update button to install the latest version. Additionally, with each and every update, TikTok also restricting the direct message feature under 18 years of age users apart from preventing fake likes or followers promotion.
2. Follow TikTokers to Send Messages
So, if you haven't followed someone on TikTok using your account yet and you want to directly send a private message to that profile, this won't gonna possible officially. That means you'll need to follow the TikTok account first with whom you want to send a direct message. Once you follow the account/profile, you'll be able to instantly see the send message option.
Even if you visit the TikTok profile of someone else and tap on the three-dots icon from the top-right corner, you can see the Share to Message option. But once you tap on it, the TikTok platform will ask you to follow that user to get the latest updates and being able to send a direct message.
So, all you need to simply follow the account first, and then you'll be able to send private messages instantly.
3. Verify your Mobile Number
It's really necessary to verify your mobile number on your TikTok account if in case, you're unable to send private messages to someone else or the direct message option isn't visible to you. The same thing will be applicable for the recipient as well if that user hasn't done it yet. To do this:
Open the TikTok mobile app > Tap on Me (profile icon).
Now, tap on the menu (three dots icon) from the top-right corner to open Settings.
Tap on Manage account under Settings and privacy > Tap on the Phone number.
Input your mobile number and tap on Send code.
Enter the OTP code that you'll receive on your mobile number via text and complete the verification process.
Now, try sending the TikTok private message again to your followed ones or someone else to cross-check it.
4. Contact TikTok Support
However, if none of the methods worked for you, make sure to contact the TikTok Support team for further assistance. If in case, there is some issue at the backend then the support team will look into it. Although it may take some time to analyze and detect the particular issue for your account, it'll be useful for you.
Meanwhile, you can also directly submit the report from the application. To do this:
Tap on Me from the TikTok app > Tap on the Menu (three dots icon) from the top-right side.
Once you're on the Settings page, select Report a problem.
Now, you'll need to choose Notification and Message under the Feedback and help section.
Tap on Message > Next, select a topic that indicates your specific problem.
From the next page, you'll have to select No under the "Is your problem resolved?" section.
Finally, write a brief description for your particular issue > Attach a screenshot of the issue (if any) > Tap on the Report button to send it.
Keep in mind that reviewing your report and trying to fix the problem may take some time depending on the number of reports or priority. So, you'll have to be patient until the problem gets fixed completely.
That's it, guys. We assume that you've found this guide helpful. For additional queries, you can comment below.