There is no end to the bugs or errors when it comes to gaming or gaming devices like PC or consoles segment such as PlayStation or Xbox. Whether you're a PC user or a console user, endless errors or bugs can be experienced several times. Now, as the title suggests, plenty of Xbox One console users are reporting that they're receiving the Party Chat Error Code 0x8923103D for some reason. So, if you're also one of them, make sure to check out this troubleshooting guide to quickly resolve this issue.
According to the affected Xbox One console users, whenever they're trying to create or join a party chat, this particular 0x8923103D error code appears randomly. There may be several possible reasons for this issue. Although there is no official confirmation available yet from Microsoft to fix it, here we've shared a couple of possible workarounds that should work for you in most scenarios. Now, you may ask why this error code appearing. Well, let's take a brief look below.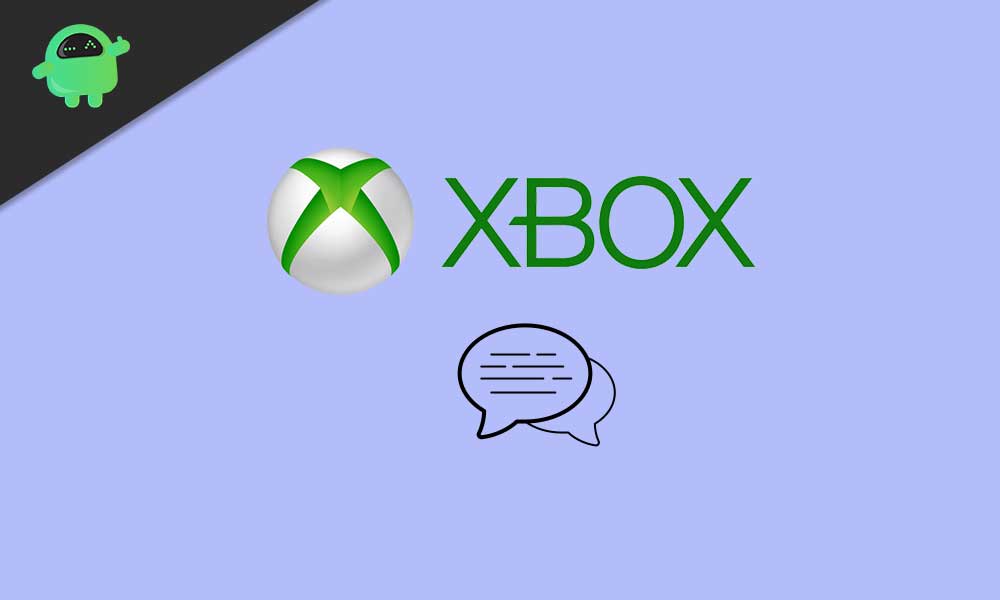 Fix: Xbox Party Chat Error Code 0x8923103D
To be very specific, while trying to join a party, Xbox users are getting the error code which says "We can't connect to Xbox Live right now – the service might be down. [0x8923103D]". So, it seems that there are some issues with the Xbox Live service, and maybe there is a server downtime or maintenance progress happening in the background most probably.
It's also worth mentioning that this particular error can be found on other platforms as well like PC or mobile devices. So, there is no specific pattern to temporarily fix this issue and all the provided steps can be tried across devices (if applicable). So, without getting further ado, let's get into it.
1. Check Xbox Live Service Status
Before heading over to any other method or any conclusion, we'll recommend you to check for the Xbox Live Service Status. In most cases, server downtime can cause the party chat related errors for the Xbox Live. Though sometimes the error message can say clearly that there is some outage issue, sometimes it may not gonna indicate properly.
Therefore, try visiting the official Xbox Live Status page to check whether the service is up and active or not. If the service has some issues then just wait for a couple of hours and try joining the party chat again. It should be fixed completely. Sometimes it can also possible that there are some issues with the particular game and you're also facing the party chat issue while playing the specific game.
So, there is no doubt that you should wait for a while to check if the Xbox Party Chat Error Code 0x8923103D problem has been solved or not. However, if in case, the service is running well then you should head over to other methods mentioned below.
2. Check Your Internet Connection
It's known to all that whenever you're facing any server connectivity or slow download speed or download stuck or matchmaking issue or Xbox Live issue, you should also try checking the internet connection at your end. In most cases, a slower internet connection or unstable network strength can affect online gameplay or online services.
However, if the internet connection working well, try to power cycle your Wi-Fi router once. To do that, just switch off your router > Unplug the power cable and wait for around 30 seconds > Then plug back in the cable and turn on the router. It should work like a charm.
Read Also: How to Reset Your Microsoft Account Password on Xbox One
3. Power Cycle Your Console
It's another most common solution among the gaming devices to just power cycle the respective device whether you're using a PC or a console. Simply turn off your console completely > Unplug the power cable from the console as well as from the power source > Wait for around 5 mins or so and then plug back in the cable > Turn on your console and try joining the party chat again.
If that method didn't help you out, try the next method.
4. Reset Xbox App Settings (PC only)
Press Windows + I keys to open up the Settings menu.
Click on Apps > Select Apps & Features from the left pane.
Next, click on Xbox App and Advanced Options.
Finally, select Reset.
Once done, just reboot your PC and check if the problem is fixed or not.
That's it, guys. We assume this guide was helpful to you. Feel free to ask in the comment below for additional queries.