There is nothing new to say about the newly introduced Windows 11 OS that's the next-gen of Windows 10. Microsoft started pushing the Windows 11 Dev Channel Build for Insider Program users only at the time of writing this article. But if you don't want to update your existing Win10 to Win11 then you can always freshly install the leaked Windows 11 ISO file as of now. But How to Format a Hard Drive for Windows 11 Installation?
Well, you can follow this brief guide to easily format any of your hard drives (HDD or SSD) on your Windows desktop/laptop without any second thought in mind. However, it's worth mentioning that the existing and eligible Windows 10 users (PC compatibility) will start receiving the public beta or stable builds by the end of 2021 and throughout 2022 as mentioned by Microsoft.
So, if in case, you have a new hard drive or an existing one, and you don't want to overwrite the new Win11 files over it, then this is the guide for you. It's also necessary to properly format the specific hard drive to prepare it for the Windows 11 installation. Now, you may ask why do I need to format the hard drive before installing Windows OS?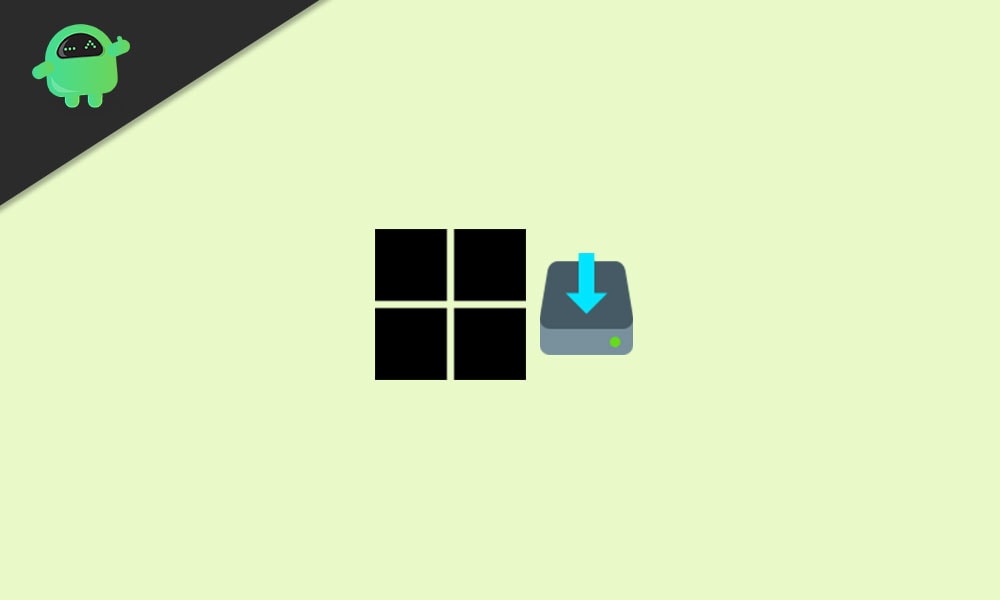 Is it necessary to format the hard drive before installing Windows?
For those who don't know what's the primary benefit of doing this, it basically ensures that your particular hard drive (partition) is fully cleared and no leftovers are there. Just like formatting the smartphone or USB flash drives or MicroSD cards, formatting the hard drive will also help you to "freshly install" something on the specific drive storage (in this case, it's Windows 11).
Whereas sometimes users just want to have an empty fully functional drive space to install the operating system to ensure that there is no malware or other files present. So, that you'll be aware that anything previously stored files aren't gonna affecting the current setup and files. It's also quite important to format the storage partition to make sure that any improper settings aren't conflicting with any kind of compatibility issues.
How to Format a Hard Drive for Windows 11 Installation
Obviously, there is no extraordinary thing in formatting computer hard drives because it's as simple as installing Windows OS with just an extra step, and nothing else.
Please Note: A formatted hard drive will be completely wiped out of all the stored data (for that specific drive only). Other connected hard drives or partitions won't be affected at all. Therefore, it's important to simply take a backup of the stored files on that hard drive or partition before following the formatting process below.
Pre-Requirements:
1. Before performing the hard disk format on your computer during Windows 11 installation, you'll have to restart or boot the PC using the Windows 11 ISO (via bootable flash drive or disc). You can find out an in-depth guide on how to make a bootable USB drive of Windows 11 ISO (Insider Preview Build).
2. So, once you download the Windows 11 ISO file from the provided link, and made it bootable using Rufus on a USB flash drive, you're good to go.
3. We generally don't recommend third-party sources but there is nothing to do as of now. If you're reading this article by the end of 2021 or in 2022 then make sure to download the Windows 11 installation file directly from the official Microsoft website.
Steps to Format Hard Drive on PC while installing Windows
Make sure to insert the Windows 11 installation disc or USB drive into the computer first.
Now, either power on your computer or restart it, and during the boot process, quickly start pressing the BIOS / SETUP / BOOT key continuously until you see the boot from DVD/USB screen. [The keys will vary to the brand or model respectively but F2, F11, F12, Delete keys are most common]
Once you're on the boot from DVD/USB screen, you'll have to select the Boot sequence on your computer to that inserted Windows 11 disc/drive as a first priority.
After selecting the inserted Windows 11 disc/drive as a primary boot device, just restart your computer once again. [Do not remove Windows 11 disc/drive or do not unplug the power cable]
When the computer prompts you to 'Press any key to boot from CD or DVD….', just press any key from the keyboard to continue.
Now, follow the on-screen instructions to proceed further.
Make sure to select the Language, Time & currency format, and Keyboard or input method from the next screen.
Now, click on the Next button > Click on Install now.
From the Windows Activation page, just click on 'I don't have a product key'.
Next, click to select the Windows OS Edition or Architecture that you want to install on your computer from the list. [We'll recommend you to choose Win11 Home or Win11 Pro edition]
Once selected the edition, click on Next.
Then go through the notices and license terms (if you want) > Click on the little checkbox that mentions "I accept the Microsoft Software License Terms." to enable/select it.
Now, click on Next > Click to select the 'Custom: Install Windows only (advanced)' option from the "Type of installation" page.
All of your connected and available disk drives (both HDD and SSD) will be shown here with their respective disk size. [So that you can easily understand on which drive partition you want to install the Windows OS]
Click on the particular disk drive partition where you want to install Windows.
Then click on Format > If prompted, click on OK to confirm the process.
Once the selected hard drive partition is formatted, you're now ready to install Windows 11.
So, click on Next again, and the Windows OS installation process will start.
It may take a couple of minutes depending on the hardware performance. So, have some patience, and wait for it to complete.
You'll see the installation process and progress bar on the screen properly.
Finally, you'll see the installation complete message on the screen, and the Windows computer will restart automatically. [You can also manually click on Restart now to do so rather than waiting for it]
While restarting the computer just remove the Windows 11 disc/USB drive from the computer to normally boot the system from the primary hard drive. [It's important]
But do not power off the computer or remove the cut the power source to it during the initial setup process of Windows OS.
Your computer may restart automatically several times during finalizing the installation process or initial setup screen. So, don't panic.
Now, select your preferred region from the initial setup screen.
Sign in to your Microsoft account or create a new one > Then set up a PIN for quick login access to your new Windows 11 OS.
Next, from the "Choose privacy settings for your device" page, you can turn on/off toggles as per your preference such as Location, Find my device, Diagnostic data, etc.
Click on Next > You can also choose customization options according to your niche.
Click on Skip or Accept > Select Storage > Choose 'Only store files on this device'.
Finally, click on Next > Wait for a while to complete the full setup process.
Voila! Your Windows 11 OS is now ready to use on your computer.
That's it, guys. We assume this guide was helpful to you. For further queries, you can comment below.