Running a Twitch channel and looking for good methods that can boost your channel visibility to get some free or more viewers on Twitch. Twitch is getting popular, and down below are some proven methods that can boost your channel numbers and make you a star in no time.
We all might hear about Hard work and good strategy pay off. The same followed in the case of Twitch streamers. Nowadays, Twitch has become the most trending online streaming platform to stream your unique content. You surely get a potential audience, but it might take a while because of the high competition rate. If you are here to know how to get more viewers on Twitch, then read this article to the end.
As Twitch is a paid platform, you need to pay a subscription fee to watch your favourite streamer. So becoming a fruitful Twitch streamer isn't a straightforward job; you need to do hard work to achieve your peak audience.
Many new Twitch users aren't quite familiar with this platform, and even after putting in so much effort, they fail to attain real-time watching. This brings us to the conclusion of bringing up a guide that will help streamers get more viewers on Twitch.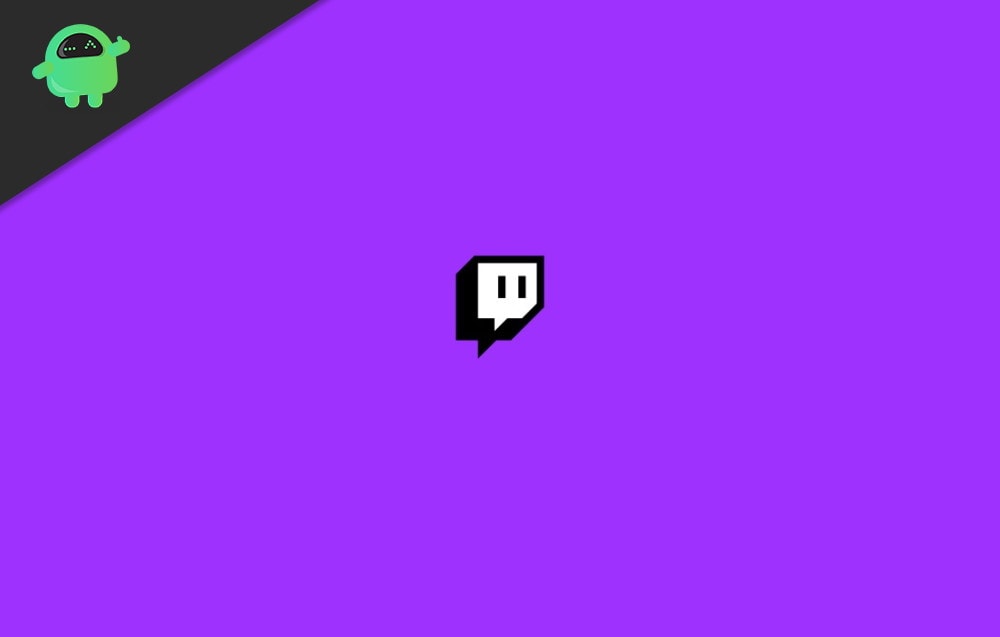 How To Get More Viewers On Twitch?
Here, we will tell you some easy-to-follow, apply these practical tips for getting more followers and views on Twitch. Let's look over them.
Stream regularly
Consistency is key when it comes to building a loyal audience on Twitch. Set a regular streaming schedule and stick to it as much as possible. This helps your viewers know when they can expect to see you online and ensures that you are consistently delivering content to your audience.
Use Social Media Platforms
If you are new in Twitch, then this method is for you. Some users overlook the power of social media in labeling their brands. Most successful streamers use social media platforms such as Instagram, Facebook, Twitter, and Snapchat to maintain their connection with their fans. Moreover, social media's most prominent benefits are that it can increase your reach and gain new potential followers who don't even know you before.
Interact with your viewers
Engaging with your viewers is essential for building a strong community on Twitch. Respond to chat messages, ask for feedback, and create a welcoming environment for your viewers. This can help you build a loyal following and keep viewers coming back for more.
Collaborate with other streamers
Collaborating with other streamers can help you reach new viewers and introduce your content to their audience. Look for opportunities to collaborate with other streamers who share your interests and style.
Go to Meetups and Events
Meetups aren't as simple as it sounds. Making a bond with your followers and fans online might be useful, but online interaction is not as effective as Meetups and events. The giant faces in the streaming field, regularly go to meetup events around the globe. Meetup events bring you connected with other streamers; this helps you exchange tips, make new friends, and gain new potential followers.
Get More Viewers On Twitch by Watching Other Streamers
It is an active way to gain some followers. You just need to watch other Twitch streamer's live streams and also message in the chat section. If the streamer notices your comment and finds it attractive, then it might be possible that they check out your channel and follow you. In such a case, the chances are more than his follower also gets in touch with you and if you can build trust, then who knows another streamer plug your channel or host you.
Investing in a Good Twitch Layout
The most crucial and vital part needs your effort to design a caliber graphical layout for your stream. A good layout might attract more viewers. Keep in mind that a good layout includes an excellent webcam, a chatbox, and your social media handles details, so you need to be sure about them. Besides that, you can showcase some unique widgets that display real-time followers and hosts if you wish.
Be Strategic With Your Games
You have to be sure about choosing the right game to stream. If you are playing a boring or unpopular game, then it might be possible that your targeted audience won't like it and, as a result, lose your followers. However, playing an enormous game is also risky because popular ones could leave you competing for attention against a thousand big streamers. For better response, browse Twitch and look for games that have 10 to 20 streamer streaming. Your chances to rank higher in Twitch search results.
Do Long Streams For Couple of Hours
It would be best if you were very passionate and regular for gaining followers on Twitch. A stream for several hours will enhance your chances to acquire more viewers. If you stream for just 30 minutes or 1 hour, then you might not be discoverable in Twitch by another user. You need to stream for at least 3 hours daily to rank higher in Twitch search results.
Crack jokes
Jokes are a great way of indulging your audience and making them comfortable. Take it from the biggest Youtube ever – Pewdiepie, he cracks different jokes during his videos and lives stream which inturns urges users to watch his channel. You can do the same in your Twitch streams by cracking small silly jokes, and I bet that your audience will really like that gesture.
Make Good thumbnails
Once a wise man said, the first impression is the last impression. This holds very true for the online community and Twitch where users will only come to your live stream if you have a good Thumbnail to it. Several studies show that videos with good thumbnails get more viewers easily which inturns more subscribers.
Make references to Popular Movies and Tv shows
People like Tv shows and movies, and I'm sure you might also have some favorite Tv shows which you watch every now and then. When you make references to Tv shows and movies, your audience will connect with you deeply and will encourage their friends to watch your videos. This can help you massively to increase viewers on the Twitch channel.
Do giveaways
Giveaways are now one of the best, cheap and interactive ways to get more viewers on your Twitch channel. Just hold a giveaway and ask your viewers to like, share, and subscribe to the channel. This in turn will active the Twitch algorithms which will recommend your videos to more people on the platform and will help you to increase viewers easily.
Note: Please don't do fake giveaways as this might hurt people's sentiments and can give you negative publicity on the platform.
Clear your room/Setup
Nobody likes to watch a person who has a messy room in his background. To get more viewers on your Twitch channel you should act like a professional and get some accessories to decorate your room. Also, make sure to keep your computer table clean as it also disgusts some users which might leave your stream if they see your clumsy room or desk.
Make Guest Appearances
By collaborating with other small Twitch channels and making guest appearances, you can grow your audience. Simply find channels that have a similar audience as yours and propose for a game match in Twitch or live streaming at twitch. By this, you can attract viewers of other channels which in turn will boost your viewers count on Twitch.
There are many paid services that provide Twitch views or subscribers for a fraction of the price. Since Twitch has an algorithm that only gives fruitful results to hard and hones streamers, using auto-liker or paid services to boost your views or subscribers will lead to a shadowban. In some cases, it may also lead to a permanent ban on your account. So be honest and use the above methods to get more viewers on Twitch.
Conclusion
Twitch is an amazing premium streaming platform, and getting more followers isn't that much easy as free services like YouTube. If you want to create outbound links, then start streaming through Restream. Restream, simulcasting your Twitch stream to some other sites like YouTube or Mixer, but this never been an easy task.