Twitch Drops are one of the bonus items users mostly receive to watch specific live streams. Users can do some other things like early access to the games, exclusive in-game items, digital unlocks, etc. It's an additional layer of interactivity that usually rewards for showing interest in the latest video games. However, it seems that the drops aren't working all the time for everyone which is a bit of a mess. If you're also one of the victims and getting Twitch Drops "Error Occurred Drop Was Not Claimed" then check out this troubleshooting guide to fix this problem.
As the title suggests, Twitch users aren't getting drops that the Twitch system indicates as the drop wasn't claimed. Now, there can be a couple of reasons behind this particular issue that includes Twitch server connectivity problem, improperly linked account, newer or older account limit, etc. So, if you're encountering some of these issues or can understand that any of these reasons are the probability then you're in the right place. Now, without getting further ado, let's jump into the steps below.
What Causes "Error Occurred Drop Was Not Claimed" on Twitch Drops?
Twitch Drops may display the "Error Occurred Drop Was Not Claimed" message for several reasons. Here are some possible reasons why this error may occur:
The viewer did not meet the eligibility requirements: Twitch Drops are often tied to specific events, games, or channels. Viewers must meet certain eligibility requirements to receive a drop, such as linking their Twitch account to their game account, watching a certain amount of the stream, or living in a specific region.
The viewer did not claim the drop within the specified timeframe: Drops may have a limited time frame for claiming, and viewers must claim the drop within that timeframe.
Technical issues with Twitch Drops: Technical issues with the Twitch platform or the game developer's servers can also cause drops not to be claimed.
Multiple accounts linked to the same game account: If the same game account is linked to multiple Twitch accounts, only one account may be eligible for the drop.
The viewer already received the maximum number of drops: Drops may have a limit on the number of times they can be claimed, and viewers may have already reached that limit.
If a viewer receives the "Error Occurred Drop Was Not Claimed" message, they should review the eligibility requirements for the drop and make sure they have met all the requirements. They can also contact Twitch support for further assistance if the issue persists.
Fix Twitch Drops "Error Occurred Drop Was Not Claimed"
Here we've provided all the possible workarounds below that you should try once.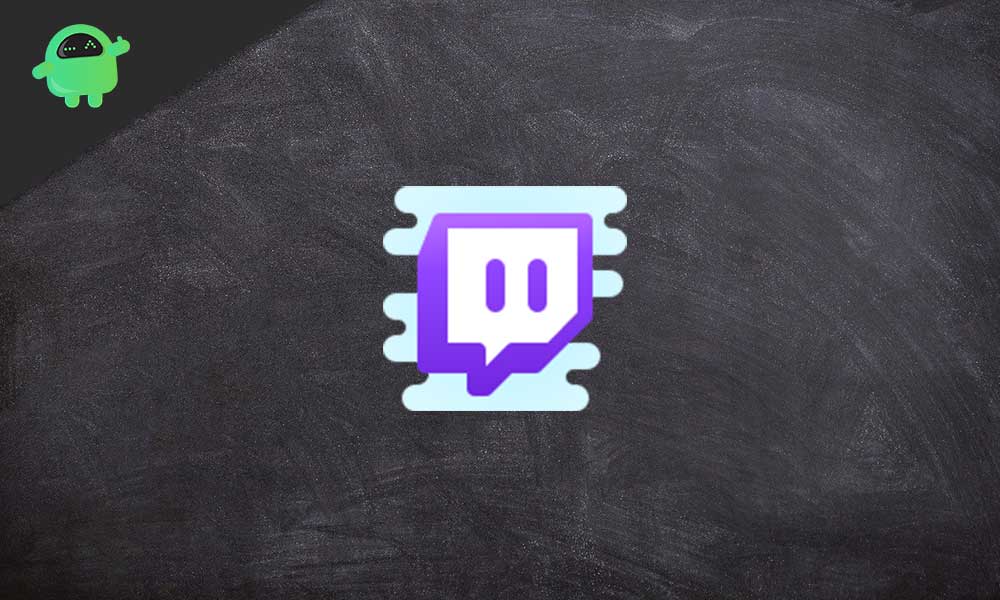 1. Check Server Status
Make sure to check out the Twitch Server Status to know whether the Twitch platform is having connectivity issues or not. Additionally, you can follow the respective Twitter handles for further info or updates. If there is no problem at the server end, try following Twitch Support Twitter.
2. Log Out and Log back in
Sometimes Twitch system or temporary cache with the servers can cause multiple issues with streaming or getting drops. Therefore, it's always a better idea to try logging out and logging back in to clear glitches. Whether you're using a computer or a mobile device, logging out and logging back into your account is really easy. Let's take a quick look below.
For Computer Users:
Click on your username (profile) from the upper-right corner of your Twitch interface.
A drop-down menu will appear > Just click on Log Out.
Once you're logged out, refresh the Twitch page and try logging into your account.
For Mobile Users:
Launch the Twitch mobile app.
Tap on the Profile icon from the upper-right corner of the screen.
Now, tap on the Gear icon > Choose Settings from the drop-down menu.
Scroll down to the bottom and tap on Log out.
Once logged out, close your Twitch app > Clear it from the Recent Apps.
Finally, open the Twitch app and log into your account.
3. Check Linked Gaming Accounts
Well, it's needless to say if your Twitch account isn't linked with your actual gaming accounts, you may find issues with your Twitch Drops in most cases. As the drop is related to the in-game item, make sure that your correct game account is linked to Twitch.
4. Check the item limitation to accounts
Some of the affected Twitch users have reported that the drop item can only work for newly created account users or players. So, it may possible that your account has limitations for drop items as an older one. Just check for it.
Alternatively, you should keep checking the Twitch Chat section to know more about ongoing issues, errors, etc.
That's it, guys. We assume this guide was helpful to you. For further queries, feel free to ask in the comment below.