Terraria is a two-dimensional sandbox action-adventure game from Re-Logic that first came out in 2011. The game has been ported across various other gaming consoles and platforms since it's release. On May 16, 2020, the most recent update the ' Journeys End' rolled out, which brought with it a lot of significant updates and feature enhancements. The game has generally been positively reviewed by critics and fans, with over 30 million copies sold as of April 2020.
Terraria can be played in single and multiplayer modes. The gameplay involves players crafting, mining, exploring, and battling in order to progress in the game. Similar to Minecraft, players need to craft their own houses along with weapons and tools to use for combat. Crafted items can be upgraded based on the resources available. Most of our users playing this game are confused about how they can get Ocean Pylons. So we decided to bring up a guide that will help them with getting them. If you are here, then probably you were searching the same, so without any further ado, let's get started.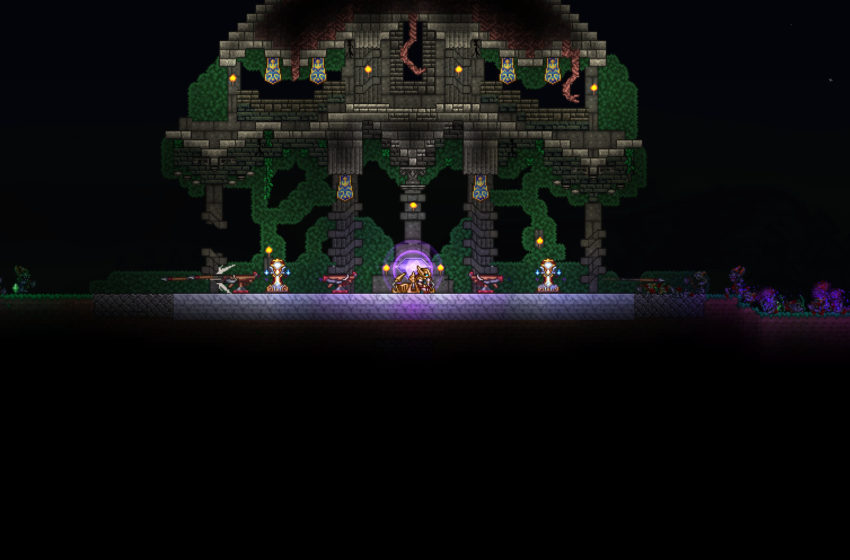 How to get Ocean Pylons in Terraria?
In Terraria, players can travel easily across the world using pylons. They serve as a teleportation device for players. NPC's will sell their pylon according to their biome:
Desert
Cavern
Hallow
Forest
Jungle
Mushroom
Ocean
Snow
Universal
Players can only purchase pylons from NPC's that are happy. In order to do this, players will have to build them a home, set a few friendly neighbors for the company, and provide them with a choice of which biome to reside in. For example, keeping the Nurse and Arms Dealer NPC together in the Ocean biome is beneficial as it will make the Arms Dealer offer up the ocean pylon to the player.
Pylons Requirements
Only usable with 2 or more housed NPC's.
Pylons function in accordance to their biome
One of each pylon can be in a world
Pylons will not function in Graveyard areas
Pylon network forms only with 2 or more pylons in that world
Pylon network will not function in boss battles or during invasions
It is important to note that any NPC can actually sell their pylon for their corresponding biome. But it is advisable to make NPC's feel happier for the particular biomes they prefer to live in. Players can head on over to the Bestiary Entry to find out exactly which biomes the NPC's prefer.
As mentioned earlier, with the rollout of the 'Journeys End' update, it is still quite unclear as to exactly how all of this will play out in the game. Several players have that some NPC's prefer different biomes than their expected ones. This confusion may be a slight oversight by some or entirely dependant on their world.
Keeping in mind that each NPC prefers to have their own house will make acquiring ocean pylons in Terraria much easier.
This guide was to help the players of Terraria get their hands on Ocean Pylons. After reading our guide, they will be able to get it. Further, we hope this guide helped you. If you have any queries or feedback, feel free to comment down below with your Name and E-mail ID. Likewise, check out our iPhone Tips and Tricks, PC tips and tricks, and Android Tips and Tricks for more such tips and tricks. We urge you to participate in the $150 giveaway by subscribing to our YouTube Channel. Happy Gaming!