When it comes to an action-adventure video game, Rockstar Games has done a great job by releasing GTA V back in 2013. It's still one of the best and most popular games ranked of all time. Due to the open-world scenario and so much depth in the graphics, Grand Theft Auto V requires NVIDIA GTX 660 or AMD HD 7870 (2GB) GPU as recommended. But it also requires using GTA 5 Best Graphics Settings for 3070, 3080, 3090, 1060, 1070, 2060, 2080, and More.
Yes! Achieving better graphics quality as well as respectable frame rates always demands powerful hardware and optimized in-game graphics settings. In terms of the smoother gameplay experience and optimal graphics visuals, at least 60 FPS (Frames Per Second) requires throughout the gaming. Though you have an Nvidia GTX 1060/1070 or higher graphics device like RTX 2060/2080 or even flagship level RTX 3090, some settings may greatly improve gaming.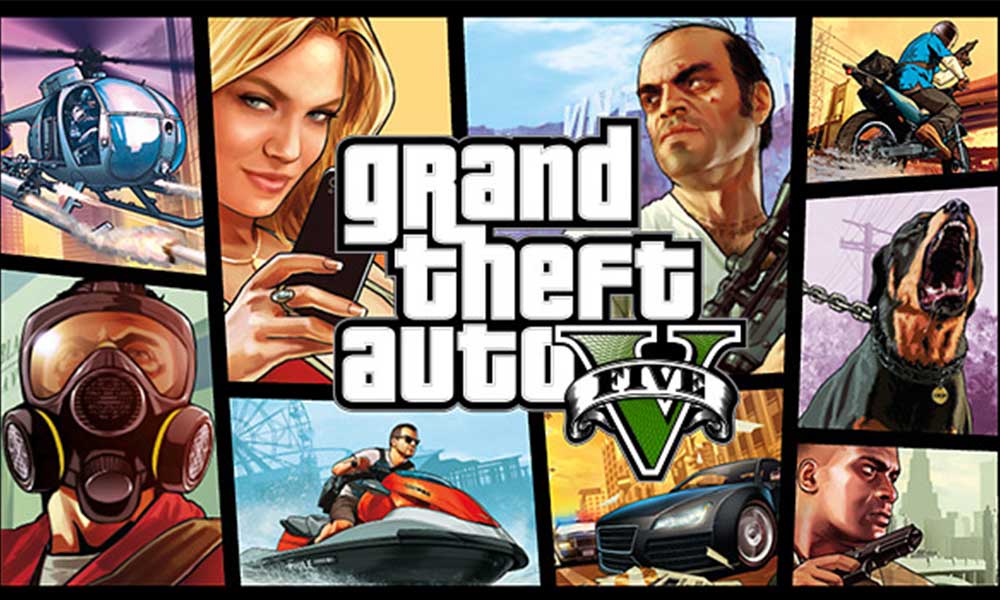 GTA 5 Best Graphics Settings for 3070, 3080, 3090, 1060, 1070, 2060, 2080, and More
Most PC games do come high-demanding graphics, uncapped frame rates, require additional resources or content, and more. But players may encounter multiple issues with the compatibility, frame drops, lags, stutters, other graphical glitches, and more. All sorts of graphics-regarding issues can be reduced or fixed by adjusting the best graphics settings for the particular title. Well, GTA V is no exception here, and we've shared some best GPU settings.
Do keep in mind that not every PC configuration is powerful enough to run GTA V smoothly without any graphics quality loss by default. Obviously, the higher-end RTX series graphics cards are capable enough to handle hardcore titles in up to 4K resolution with around 80-100 FPS mark without breaking a sweat. But the entry-level or mid-level Nvidia graphics cards like GTX series devices can offer you the best performance with optimized settings.
1. Check System Requirements
Well, before getting into the recommended graphics settings, you should cross-check the GTA V system requirements once again. It may be possible that your PC configuration now becomes outdated or somehow it's not compatible enough to run the game smoothly. Even if it matches the minimum requirements of the game, you might not be able to enjoy the gameplay at its optimal potential due to the hardware performance.
So, not only having the Nvidia GTX 660 might not work for you. In that scenario, the recommended settings will improve the gaming experience whatsoever. If in case, any of the software/hardware is outdated then you should try updating the same. As already mentioned, apart from GPU, you should consider checking compatible CPU, RAM, storage space, DirectX version, Windows OS build, and more. So, let's dive into it.
Minimum:
Requires a 64-bit processor and operating system
OS: Windows 10 64 Bit, Windows 8.1 64 Bit, Windows 8 64 Bit, Windows 7 64 Bit Service Pack 1
Processor: Intel Core 2 Quad CPU Q6600 @ 2.40GHz (4 CPUs) / AMD Phenom 9850 Quad-Core Processor (4 CPUs) @ 2.5GHz
Memory: 4 GB RAM
Graphics: NVIDIA 9800 GT 1GB / AMD HD 4870 1GB (DX 10, 10.1, 11)
Storage: 72 GB of available space
Sound Card: 100% DirectX 10 compatible
Additional Notes: Over time downloadable content and programming changes will change the system requirements for this game.
Recommended:
Requires a 64-bit processor and operating system
OS: Windows 10 64 Bit, Windows 8.1 64 Bit, Windows 8 64 Bit, Windows 7 64 Bit Service Pack 1
Processor: Intel Core i5 3470 @ 3.2GHz (4 CPUs) / AMD X8 FX-8350 @ 4GHz (8 CPUs)
Memory: 8 GB RAM
Graphics: NVIDIA GTX 660 2GB / AMD HD 7870 2GB
Storage: 72 GB of available space
Sound Card: 100% DirectX 10 compatible
So, you'll require at least Nvidia 9800 GT (1GB) or GTX 660 (2GB) graphics card to become eligible to handle the in-game graphics elements properly. But that doesn't mean you can get better frame rates and stunning graphics with entry-level GPU devices. The higher the graphics card model you have, the more performance you will get. Additionally, the GPU settings will play a major role in improved performance.
2. Get a Minimum of 60 FPS with Optimal Graphics Settings
In this guide, we've basically provided the optimal GPU settings for the GTA 5 game that might offer 60 FPS on an average with 1080P graphics resolution on the PC depending on which graphics card you're using. Luckily, you can run benchmark tests with the recommended settings to experiment with which settings are working well for you.
In terms of the quality of the in-game graphics, you may not even notice the grass level quality or bushes or distance objects while playing the title or driving a vehicle. So, you can easily turn down the quality to normal or medium settings so that the frame rate count can increase up to 10 FPS. Whereas some other useful options should be turned off completely or low-medium settings will increase the smoother gameplay experience drastically.
Just launch the GTA V game on Steam or Rockstar Games Launcher or Epic Games Launcher.
Go to the Settings menu > Click on the Graphics tab.
Now, follow the recommended settings below one by one to adjust manually according to your preference.
Standard Graphics Settings:
Screen Type: Full Screen Borderless
Resolution: Set 1920×1080 for high-end graphics cards [1600×900 for higher FPS]
Aspect Ratio: Auto
Refresh Rate: Select the same refresh rate value that's your monitor's refresh rate using [For example, if your monitor/tv is using 144Hz, select the same]
Output Monitor: 1
FXAA: You can keep it ON
MSAA: Should be turned OFF
VSync: Should be turned OFF
Pause Game On Focus Loss: OFF
Population Density: Disabled
Population Variety: Disabled
Distance Scaling: Disabled
Texture Quality: Normal or Medium
Shader Quality: Medium or High
Shadow Quality: Normal or Low
Reflection Quality: Medium or High
Reflection MSAA: X2
Water Quality: Normal
Particles Quality: Normal
Grass Quality: Normal
Soft Shadows: Sharp
Post FX: High
Motion Blur Strength: Disabled
Anisotropic Filtering: OFF
Ambient Occlusion: OFF
Tessellation: OFF
Advanced Graphics Settings:
Long Shadows: OFF
High Resolution: OFF
High Detail Streaming While Flying: OFF
Frame Scaling Mode: OFF
3. Best Graphics Settings for High-End PCs / GPU
If you're using a top-tier PC build including the RTX 3070, 3080, or 3090 GPU then make sure to use the following settings to get the best out of it.
Texture Quality: Very High
Shader Quality: High or Very High
Shadow Quality: Very High
Reflection Quality: Very High
Water Quality: High or Very High
Grass Quality: High or Very High
Post FX: High
Antialiasing: MSAA X2, MSAA X4, or TXAA X4
Reflection MSAA: X2
Anisotropic Filtering: X16
Ambient Occlusion: Normal
Tesselation: High
Distance Scaling: Max
Extended Distance Scaling: 0
High-Resolution Shadows: ON
Extended Shadow Distance: ON
Please Note: If in case, your GPU card model isn't listed here then don't worry. We have mentioned some of the popular Nvidia graphics card models. But that doesn't mean you can't run GTA V on any other GPU model. Grand Theft Auto V can run on plenty of Nvidia graphics cards including AMD GPUs. You'll just have to adjust the in-game graphics settings to adjust visuals and performance depending on your preference as well as hardware capacity.
Bonus: If you don't know, you can optimize the GTA V gameplay experience in a few clicks. Open the Nvidia GeForce Experience app (Nvidia graphics card users only > Click on 'Optimize' to instantly get the optimized GTA V Settings without trying multiple options.
That's it, guys. We assume this guide was helpful to you. For further queries, you can comment below.