The legendary Halo series has returned again with a ground-breaking free-to-play online multiplayer title called Halo Infinite that offers the most expansive gameplay. Halo Infinite is a first-person shooter video game that has been developed by 343 Industries and published by Xbox Game Studios in Nov 2021. Although it has received positive reviews on Steam, some players are experiencing the Halo Infinite No Ping to our data centers error while getting in.
This particular error is bothering several players since its closed beta and even after the official public release, the error is preventing multiple players from joining into any matches. While trying to join multiplayer from the lobby, it mostly shows "No ping to our datacenters detected." So, even if you have a good internet connection, this particular error may appear quite often. Now, if you're also one of the victims, then you can check out our full guide here.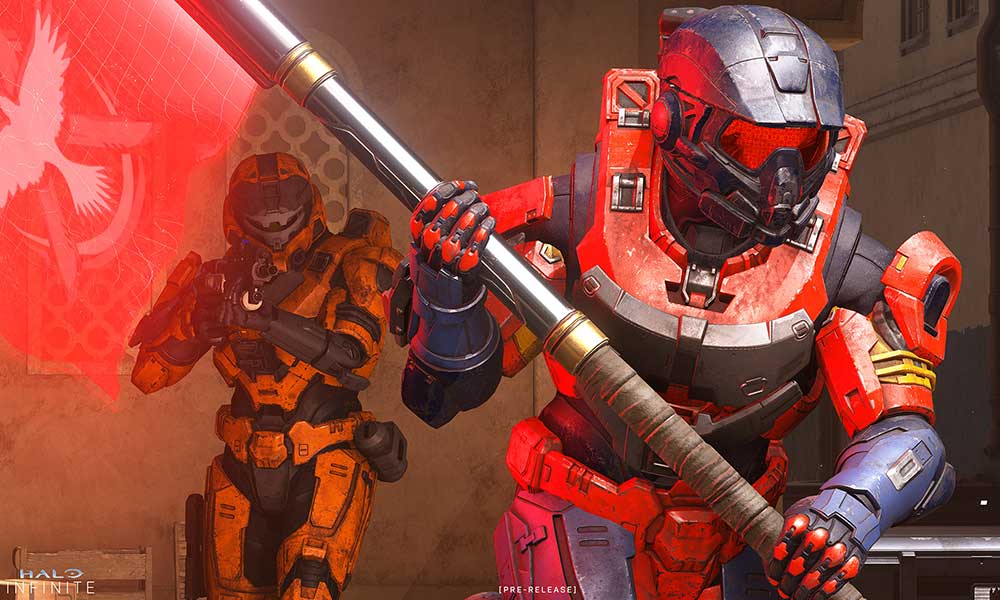 Fix: Halo Infinite No Ping to our data centers error
It seems that the overloaded number of active players trying to get into the server is one of the main reasons behind such an issue. Alternatively, your internet connection or DNS server may also have some issue that's basically preventing you from joining the server. So, without wasting any more time, let's jump into some of the possible workarounds below.
1. Reboot the PC and Router
Make sure to restart your PC and then the Wi-Fi router to check whether the problem has been fixed or not. Sometimes having issues with the system or glitches with the networking device may cause server connectivity problems.
2. Check Server Status
The chances are high that you're facing the server connectivity issue because there is an outage or downtime appearing at that moment you're trying. Make sure to check the server status of the game to ensure everything is working fine at the server end. If there is an issue with the server, you'll need to simply wait for a couple of hours before trying again. Otherwise, you can jump to another method below.
So, follow the official Halo Support Twitter handle for all updates, announcements, reports, server downtime, etc. Meanwhile, you can check out Halo Infinite Steam Community, and the Halo Infinite subreddit forum.
3. Test Internet Connection
It's also worth recommending to test out your internet connection if there is a speed or stability issue. Sometimes having issues with the internet may cause several connectivity glitches, drops, connection timed out, can't connect to the server, etc problems. You can also try switching your Wi-Fi network to wired (ethernet) one or vice versa. If you're still facing the problem then follow another method.
4. Verify Game Files
The chances are high that your game files are either corrupted or missing and you'll have to check for the integration of game files. By following the steps below, you'll be able to repair game files (if any issue is there).
Open up Steam > Go to Library.
Right-click on the Halo Infinite game.
Click on Properties > Go to the Local Files tab.
Select Verify Integrity of Game Files…
This process will start verifying and checking all the installed game files whether there is a missing/corrupted file is located or not.
Let the process be completed. Once done, close the Steam client, and restart your computer to apply changes.
Finally, re-open Steam, and try running the Halo Infinite game again.
5. Update Networking Driver
Maybe your graphics driver becomes outdated or corrupted due to several reasons. In that scenario, it's better to check for networking driver update and install it.
Press Windows + X keys to open the Quick Start Menu.
Now, click on Device Manager from the list > Double-click on Network adapters.
Right-click on the dedicated graphics card that's active.
Click on Update driver > Select Search automatically for drivers.
If there is an update available, it'll automatically download & install the latest version.
Once done, make sure to manually reboot the system to change effects immediately.
6. Use a Public DNS
Sometimes an IP configuration or DNS server can cause several issues on the Windows computer that needs to be refreshed. To do so, you'll have to flush the DNS configuration on your PC, and then use a public DNS address.
Click on the Start menu > Type cmd in the search bar.
Right-click on Command Prompt from the search result.
Click on Yes if prompted by UAC and the command prompt window will open.
Type the following command line and hit Enter to flush the DNS server configuration on your PC:
ipconfig /flushdns
This method will successfully flush the DNS Resolver Cache on your computer.
Reboot the PC to apply changes.
Now, follow the steps below to add a public DNS server address on the PC.
Press the Windows + R keys to open the Run dialog box.
Type ncpa.cpl and click on OK to open the Network Connections page.
Now, right-click on your active network adapter > Click on Properties.
Select Internet Protocol Version 4 (TCP/IPv4) > Go to Properties.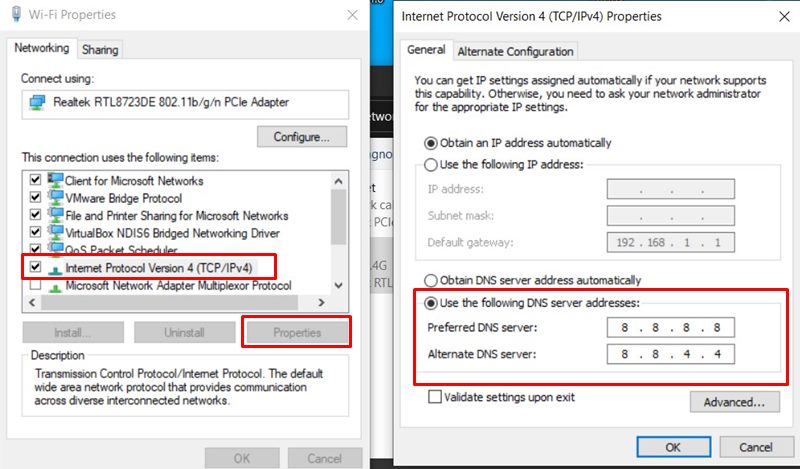 Click to select Use the following DNS server addresses.
Now, enter 8.8.8.8 for the Preferred DNS server and 8.8.4.4 for the Alternate DNS server.
Once done, click on OK to save changes.
Make sure to restart your computer to apply changes and check the Halo Infinite No Ping to our data centers error again.
7. Try using a VPN
If none of the methods worked for you, try using a VPN service on your PC to play the Halo Infinite game. Sometimes having a VPN connection set to another region server can fix the ping-related issues.
8. Temporarily Use a Mobile Hotspot
Make sure to temporarily use a mobile hotspot Wi-Fi on your PC to check if the no ping to our data centers error has been fixed or not.
You can also try using the port forwarding option on the router and setting it to UDP/10 may come in handy. You'll have to log into your router's dashboard and there you can find out this option.
That's it, guys. We assume this guide was helpful to you. For further queries, you can comment below.