Factory resetting is usually the last resort of users when they are facing a myriad of issues on any gadget. Today we will talk about performing a hard factory reset on a smart TV from Sony. Normally, there are simple troubleshooting techniques that users should stick to at first. Sometimes it can just be a simple problem with the software or cable connectivity. A mere power reset can do the trick.
Often the problem may get solved for a short duration. Then they start appearing again. At this point, you must look for permanent solutions. Here you can try factory data reset or forced factory reset. In this guide, I have described all the three kinds of prominent reset techniques that apply to a Sony smart TV. Let's check those out. If you have been facing any issues lately with your Android TV, then it's time to fix them.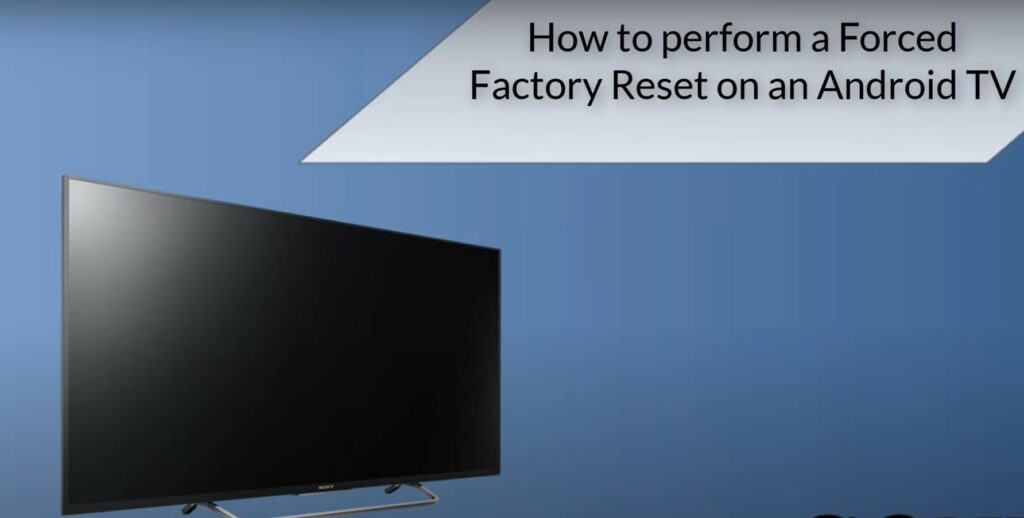 Related | How to Install Stock Firmware on X96H Pro Smart TV Box
How to Hard Factory Reset A Sony Smart TV
Let's begin with simple solutions.
Power Reset
This one is entirely simple.
Just unplug the power connection from the socket.
Wait for a minute
Plug it back in
Now, launch your TV and try to access any content. The issues you have been facing should be fixed by now.
Factory Data Reset
Warning
Performing a factory data reset will erase all the custom settings such as network settings, customizations you made for various channels and apps.
Your smart TV must have a remote control with it. Grab that one.
Press Home > go to Settings
Now follow these steps.
Click Device Preferences > Go to Reset
Under that click Factory data Reset > select Erase everything
Confirm the action.
The above steps may bear different terms depending upon the device you are using but the outcomes are entirely the same.
Hard Reset
Note
To hard factory reset, your smart TV from Sony must be running on Android 6.0 Marshmallow or any higher version of Android TV.
So, here is the last option you have for troubleshooting when there a lot of problems on your TV that the above methods could not solve. Go for this only if you are facing issues with the remote control or if your TV is on bootloop. Also, if there is a persistent error like app closing on its own or not opening even after updating then also this method will be helpful in fixing the issue.
Disclaimer
If you perform a hard factory reset, it will erase all the settings for the network, channels, and apps.
Unplug the power cable from the socket
Then on your TV press the Power button and the Volume down button together.
Keep them both pressing and connect back the power cable into the socket
Release the buttons only when you see the green LED lighting up on your TV.
Then the welcome screen will appear and you have to use your remote control to finish the setup
You have select your language, region, which is the connected Android device you are having with the TV.
To make the reset process more effective, you can also perform a factory data reset as mentioned above followed by the hard reset. Now, you should not be facing any more issues with your smart TV from Sony. For convenience in the resetting, you can also follow a YouTube video tutorial.
So, I hope that this guide about hard factory reset will come in handy for those who are facing issues on their Sony TV and want to fix the same. If you have any queries, do let me know in the comment section below.
Read Next,