IO Interactive's 8th installment 'Hitman 3' is the final title for the World of Assassination trilogy. The game has been released recently and available worldwide for Windows, PlayStation, Nintendo Switch, Xbox, and Google Stadia platforms. As the Hitman III is new in the market as one of the best in class stealth games, more and more interested players are jumping into it. Therefore, the increased number of server overload is continuously triggering server connectivity-related issues or errors which is quite common these days. If you're also encountering the same problem, check how to fix Hitman 3 Stuck Connecting To Server.
Although it's a single-player game, players can literally connect to the online servers to get additional features like leaderboards or special killing contracts, etc. These online activities aren't possible without joining the online servers. In the end, most of the players are encountering such issues like can't connect to the server or stuck connecting to the server or connection failed error, etc. All of these server-related errors of the Hitman 3 game are causing due to the tons of players are getting online once at a time. Therefore, Hitman 3 game servers aren't capable enough right now to handle such congestion during peak times.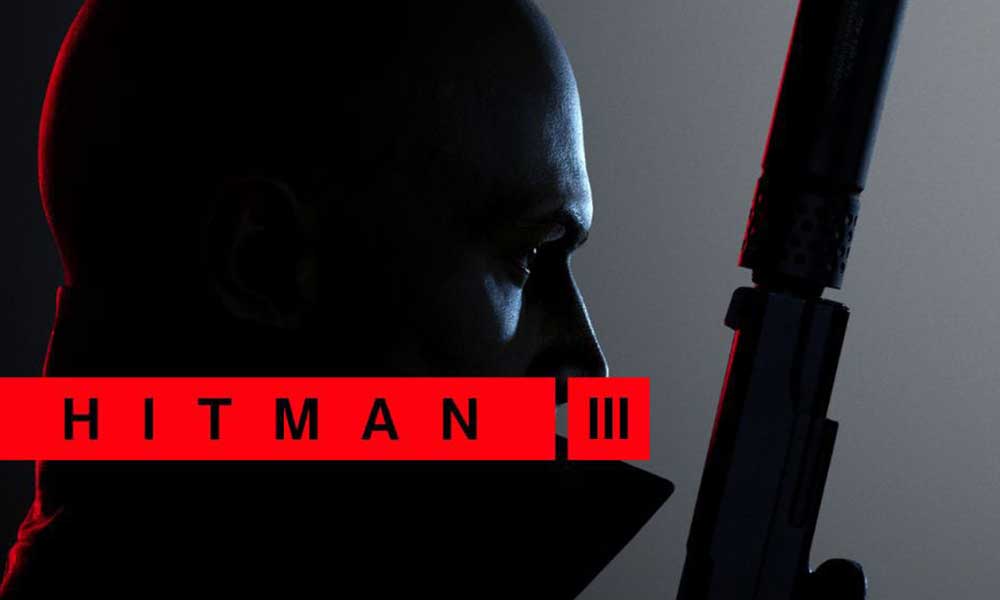 Fix: Hitman 3 Stuck Connecting To Server
According to plenty of reports surfaced on the Hitman subreddit, so many players are getting affected by this server connectivity issue for several hours. Even some of the unfortunate players have finished installing and updating the Hitman 3 game a couple of hours before but not being able to play or connect to the servers yet. That's pretty much frustrating for such a popular and paid franchise game.
They're getting a Connecting popup that says "Connecting to the HITMAN server. Please wait." While some players are saying that they're receiving an error message that says "Failed to fetch online resources".
To be very specific, this is one of the server issues and developers are working on it to improve the server scaling. You may have to wait for a couple of days or weeks until the problem gets solved from the server-end. There is nothing to do extra from your end except for waiting.
However, if you're encountering the same problem for a couple of hours or days or some of your friends are able to connect to the Hitman 3 server within the same region except for you, that means there may be some issues at your end. To perform some of the possible workarounds, you can check below:
1. Check Hitman 3 Server Status
Make sure to check if the game servers are down or having any technical issues or not. To check this, you have to visit DownDetector to get all the real-time info or reports. At the time of writing this article, the DownDetector website is showing that there are possible server problems at Hitman 3 in the last 24 hours.


It includes in-game login and server connection issues which are mostly reported so far by the affected Hitman 3 players. Meanwhile, you can also follow IO Interactive's Twitter handle for further info or updates.
We're hard at work on getting IOI Account back online to enable progression carryover.

We'll tell you when it's fully operational again. Please press F5 on Twitter instead of our site. We want it back up and running just as much as you do. Thanks! pic.twitter.com/4St0a2hYtQ

— IO Interactive (@IOInteractive) January 20, 2021
2. Check Your Internet Connection
Be sure that your internet connection is stable enough and having a good speed as well. Sometimes an unstable or poor network strength can cause issues with the server connectivity with the games whatsoever. But affected players start blaming game servers without cross-checking their internet status. You can also run any speed test online to check your internet connection whether it's good enough or not.
3. Troubleshooting your Internet
If in case, the internet connection has an issue and you're unable to find out the actual problem or source, then make sure to run a network troubleshooter to either automatically fix it or find out the culprit. To do this:
Go to the Windows Taskbar > Click on the Network/Wi-Fi icon.
Now, click on Network & Internet settings.
From the Network Status page, scroll down a bit.
Select Network troubleshooter under the Advanced network settings option.
It'll start running the troubleshooter > It may also ask you to choose from your active network adapter to diagnose.
Select LAN or Wi-Fi and click on Next.
Finally, follow the on-screen prompts to complete the process.
If there is any viable problem found, the troubleshooter will automatically fix the issue.
In that scenario, you may have to select Apply this fix.
Enjoy!
However, there is no problem found or the troubleshooter is unable to fix that networking issues, you can follow the next method.
4. Switch Network Connection
If you're using the wireless connection (Wi-Fi) then make sure to switch to the wired (ethernet) connection for once to check for the Hitman 3 Stuck Connecting To Server issue. If the problem has been solved that means there is some issue with your Wi-Fi network or configuration that you should cross-check later. You can also do the vice-versa because sometimes an ethernet cable connection can also cause several networking problems rather than using Wi-Fi.
5. Perform a Power Cycle to Router
Additionally, you can perform the power cycle to your Wi-Fi router to further cross-check your Wi-Fi connection. It may also possible that some networking glitch can cause such issues which can trigger server connectivity errors. Therefore, switch off the Wi-Fi router first > Then disconnect the power cable from the router > Wait for at least 5 minutes > Plug back the power cable in > Turn on your router > Connect to the Wi-Fi network again and check for the Hitman 3 Stuck Connecting To Server issue whether it's happening or not.
8. Try Using a VPN
It may also possible that somehow the game servers in your specific region are going through a lot of overload or technical issues. Therefore, you can also try using a VPN (Virtual Private Network) service to go online while playing Hitman 3. This isn't a full-proof solution but sometimes it may work for some of the players. If this method works for you, keep using VPN until developers fix the server connectivity problem for your region.
7. Play Offline (Temporarily)
Still, the server connectivity issue persists? As the Hitman 3 is a single-player stealth mode game, most of the players may not have issues with the offline gameplay for a temporary basis until IO Interactive resolves this server error. Although you won't be able to experience the special contract killings or access to the leaderboard, etc, you can at least play your game offline and complete the missions without any interruptions.
That's it, guys. We assume you've found this guide pretty helpful. You can comment below for additional queries.