These days it seems like a huge number of iPhone users are jumping to the Android world. This might be happening because most people find iPhone's to be quite difficult, or they might simply want a change. Anyways, jumping into a completely new platform may result in a great experience for many while the majority of iPhone users mess things up. They find the transition to be more complicated to use.
The iCloud is a key feature for all the iPhone users out there. iCloud syncs and stores all your emails, documents, calendars, contacts, and photos making it available to other Apple devices. So, all iPhone users are used to it. Therefore, it becomes necessary for Apple users to access iCloud on their Android device as well. But most people think that this feature is not available on Android. And sadly, the answer is yes, iCloud web is not compatible with Android devices. However, there is always a way to make things happen. Similarly, you can also access iCloud on any Android device. Continue reading the article to know how to do so.
How to Check iCloud Photos, Notes, and Reminders on Android
In most cases, the iCloud just keeps running in the background. But there are times when you might want to access your iCloud account through any web browser to retrieve some info. So, just follow the steps below to get access to your iCloud account from any Web Browser.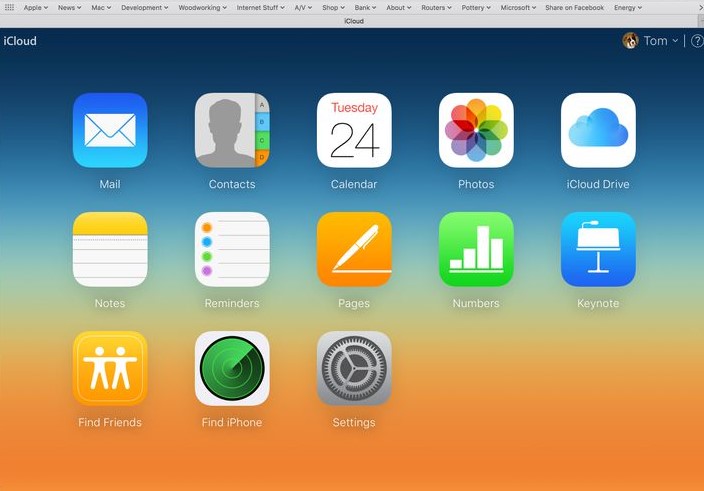 Go to iCloud.com and sign in to your iCloud account.
The iCloud site looks similar to what's shown in the picture above. Just tap on the icon to launch the web version of the app.
Now you are all set to view your data and information.
How to access iCloud.com on your Android
In case you have switched from your iPhone to the Android platform, and want to retrieve all your stored data on your new Android device, you might face some problem. So, follow the steps mentioned below to access your iCloud account on your Android phone.
Open the Google Chrome browser and go to iCloud.com on your Android device. Since you are on an Android device, you will see a message saying your browser is not supported by the website.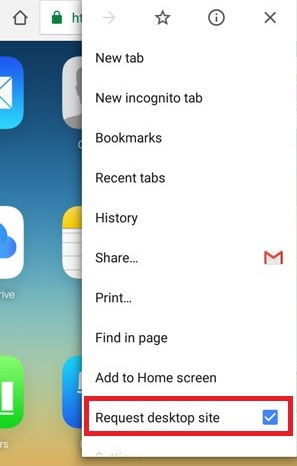 Simply disregard the message and continue to the menu button on the top right corner of the screen. Choose the 'Request Desktop site option.'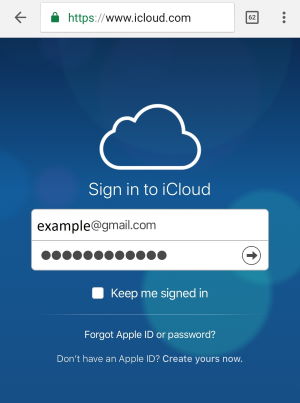 This will reload the iCloud site on your browser, and then you can log in as a normal user.
Access your iCloud photos on Android
Remember that the iCloud feature is not compatible with Android devices. So, we are going to make this work through another method, but it might give you only limited access to your photos. In order to make this trick work make sure you are using a Chrome browser.
Open iCloud.com on the Chrome browser and log in to your account.
Now click on the photo icon, and it will allow you to access your iCloud photos.
Quick Tip
If you are using an Android device with a smaller screen, then you might not be able to see all your photos. To overcome this, simply create a new album on your iPhone and add all the pictures inside it. Now you can easily view that album from your Android phone.
Access your iCloud notes on Android
It doesn't matter what data it is; whether it might be your legal document info, bank account number or passwords, the iCloud notes can handle the most important data and information related to you. So, undoubtedly it's a necessary thing to retrieve even after you stop using your iPhone.
So, let's see how we can switch these data from iCloud to Android. Well, there's good news that you can access your iCloud notes on your Android by just syncing the notes to your Gmail account.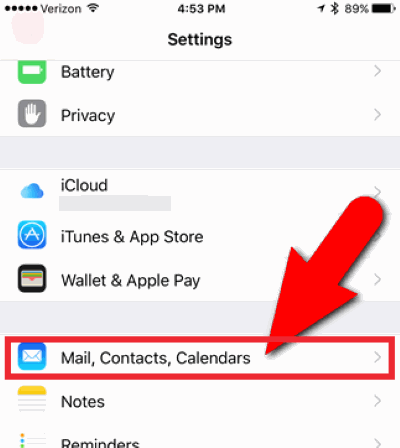 Go to Settings on your iPhone > go to Mail, Contacts, Calendars option.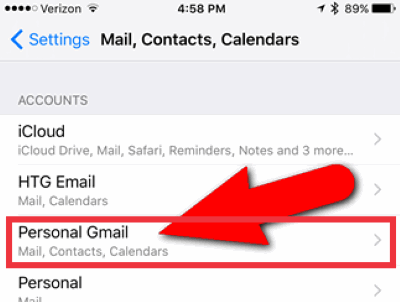 Now tap on the Personal Gmail section. In case your Gmail account is not added, add it.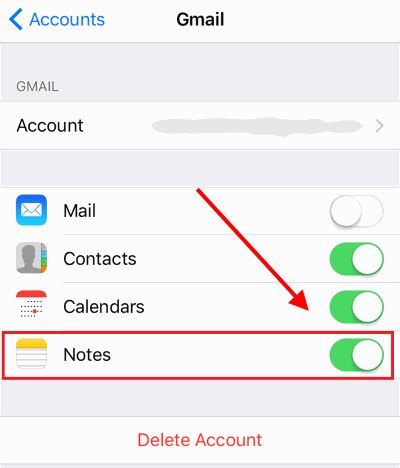 Next, switch the Notes option to On. This will sync all your notes with your Gmail account automatically.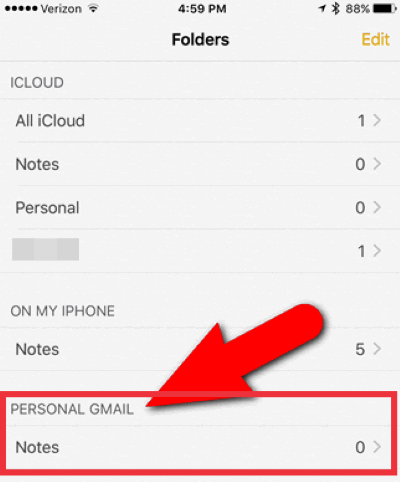 Open notes on your iOS device and click the back icon, this will let you see its folders. Now you can switch your notes between your Gmail and iOS device. Simply tap on Gmail to add a new note.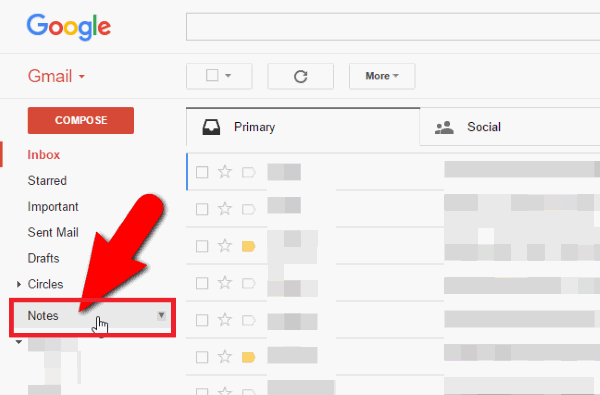 Afterward, you can access Gmail and go to the "Notes" section to view all newly imported ones. You can also access them on your Android as well.
Access iCloud reminders on Android
Unlike the other iCloud services, you cannot simply access iCloud reminders on your Android. You will need a third-party app to do so. Just download the app stated below and follow the steps accordingly to do so.
Firstly, download the iCalendar and Reminders Sync app from the Google play store.
[googleplay url="https://play.google.com/store/apps/details?id=com.tai.tran.calendar.free"]
Enter your iCloud Email and password and hit the Sign In button to Sign In your account.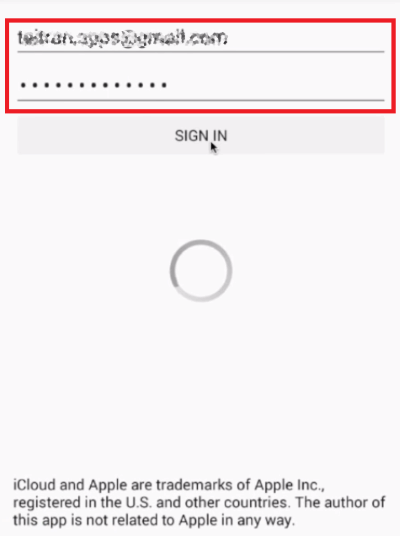 Wait for a little, while all your existing schedules get loaded under the Scheduled section.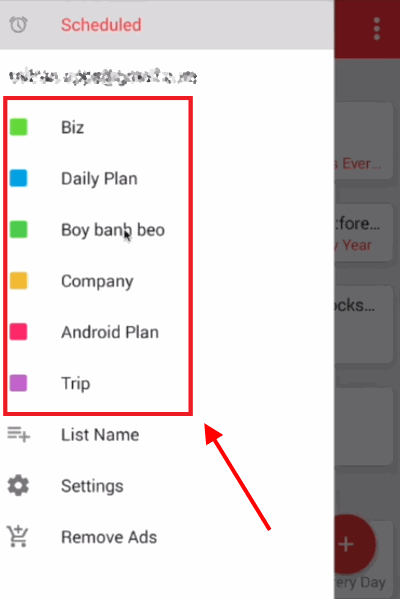 Select any of your schedules to view all reminders under the specific reminders.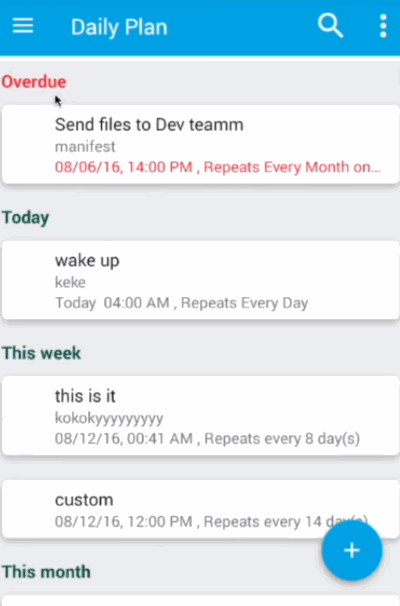 You can also create new schedules. Just enter the title and description of your new reminder.
Note: You can also set the priority of the particular reminder as low, medium, and high.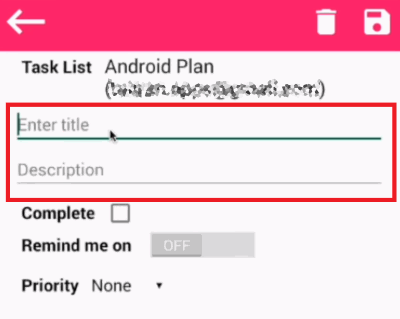 Finally, tap on the icon at the top right corner to save your new reminder.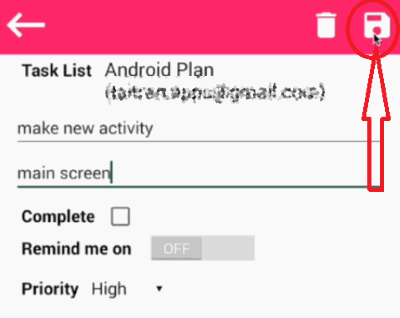 So this is how you can create and manage all the remainders on our iCloud. Pretty neat isn't it?
Conclusion
If you have come all this way, we hope this article has helped you accomplish your task easily. Accessing your iCloud account is not a big deal if you know the procedure. And since most people nowadays are switching to Android devices, you can't just let go of all your important data saved in the iCloud account. We tried to break the process into various steps for you to understand it more easily.