iPhone 14 Pro has just been launched, and users are facing minor connectivity issues from time to time. Although most such issues are just technical bugs that get fixed easily, but one persistent issue of WiFi not working is keeping users worried about their day-to-day internet needs. But don't worry, as this guide will share some practical methods to fix iPhone 14 Pro and 14 Pro Max WiFi not working problems.
iPhone 14 Pro and 14 Pro Max are among the most efficient devices on the smartphone market, but no matter how perfect an iPhone is if it's unable to connect to the internet, most features stay unusable. With the ongoing WiFi issues with multiple iPhone 14 Pro and Pro Max users, this seems true as they cannot access their essential daily services, including Mail, Messenger, Social media, and news-related applications.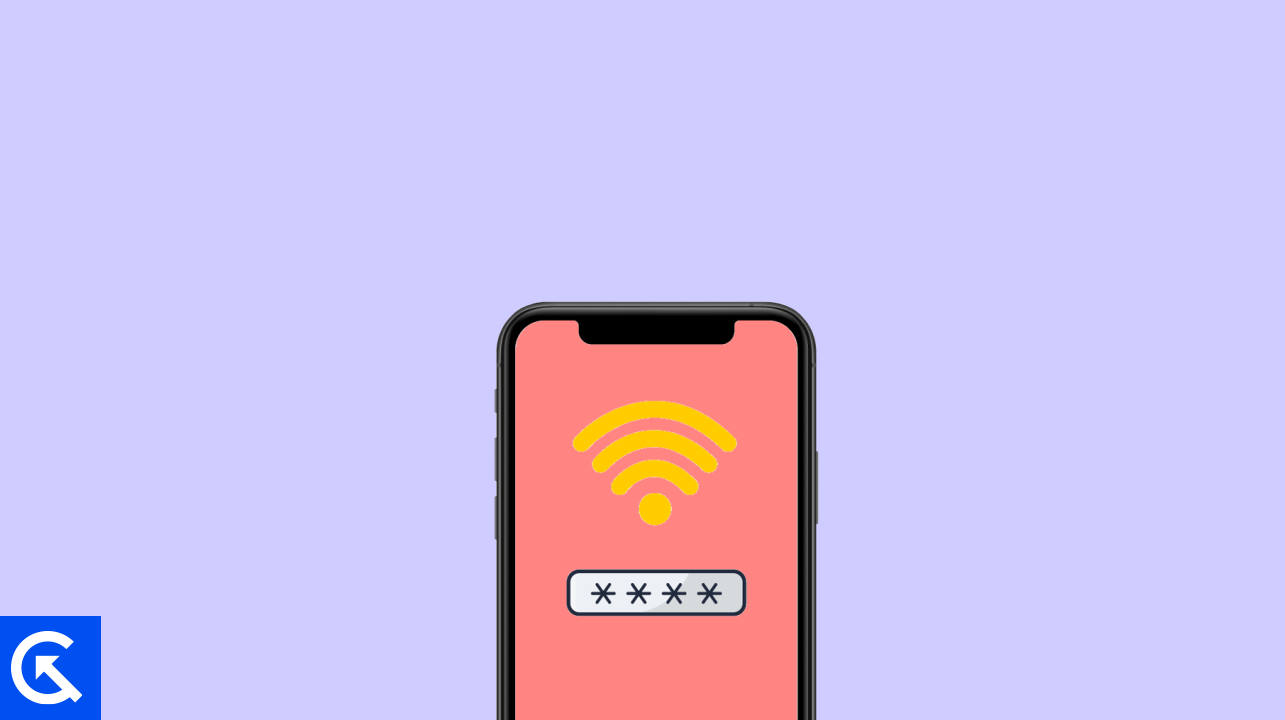 How to Fix iPhone 14 Pro and 14 Pro Max WiFi Not Working Problem
Apple forums have multiple instances of users encountering issues such as WiFi being unable to connect or slow WiFi on iPhone 14 Pro. Most of these issues are caused due to poor router configuration or network issues on your ISP front. Although there are some bugs and glitches in iPhone 14 Pro and Pro Max, that is the least of the concerns for WiFi connectivity.
Method 1: Check the Internet Connection
Often it happens that the WiFi network you're connected to is not connected to the internet. It usually happens when you're connected to a router with a limited internet connection or a web filter is applied. So please crosscheck whether your internet connection is working fine.
In order to check the internet, you can use any internet speed test app, or head over to fast.com to do an instant speed check free of cost.
Method 2: Check Guest WiFi User Authentication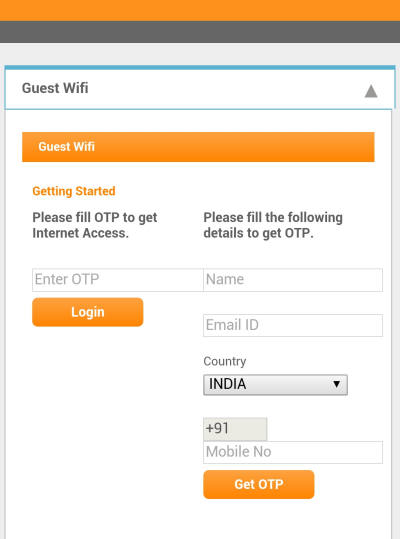 If you are facing WiFi not working problem on your iPhone connected with unsecured Hotel / Airport or Railway WiFi points, then make sure you have guest user login access.
Most of these open WiFi hotspots does have guest user authentication that allows limited bandwidth. It is quite possible that either you have not logged in to the WiFi user portal or your limited user bandwidth is expired.
Method 3: Turn Off Bluetooth
Many users over Apple forums have suggested that turning off Bluetooth while connected to WiFi seems to help fix iPhone 14 Pro and 14 Pro Max WiFi not working problem. The problem ideally arises when your device is searching for other BlueTooth devices in the background, causing WiFi connectivity issues.
Just tap on the Settings app from the home screen.
Tap on Bluetooth > Tap on the toggle to turn it on/off.
You'll need to turn it off for some time to cross-check the issue.
Method 4: Restart WiFi Router
WiFi routers come with routing tables that are responsible to send your iPhone internet-related data packets which intern run different apps and services. But due to many technical glitches, these routing tables might not work, and the internet may stop in all devices connected to that router. To fix this, simply restart your router and connect again.
Method 5: Check Router Settings
Often times it may happen that you accidentally change your router settings which leads to no internet. This usually happens when you filter out data packet settings. Few of the router settings you might need to check if you are facing the WiFi not working problems on your iPhone 14 Pro and Pro Max smartphones:
Check if you have not filtered/blocked the Mac address of your smartphones.
Check if have not disabled the outgoing packets in WiFi settings.
Make sure your router is configured with your ISP network.
Croscheck DNS servers settings.
Method 6: Restart iPhone 14 Pro / Pro Max
Simple it may sound, but often times the issue is with your smartphone itself. Due to the continuous use of WiFi on your iPhone 14 Pro or Pro Max, there can be WiFi glitches that might disable the internet. Such technical glitches may happen from time to time, and the easiest way to fix this is to restart your iPhone.
First, save any pending work that you might have, and shut down your iPhone. Wait for a few minutes, and turn it on again. Try to connect to the WiFi and see if it works.
Method 7: Check iPhone Date and Time
Modern devices are getting smart and robust in terms of cyber security. Due to the latest trends in cyber/Internet security, many WiFi routers deny any internet request if the clock time on the connected device is not correct. Now, this may be a silly mistake on your end, but the internet will not work in such cases. To fix this, follow the below steps:
Open the Settings app > Tap on General.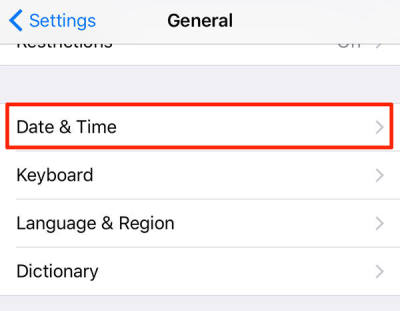 Tap on Date and Time > Set the correct TimeZone.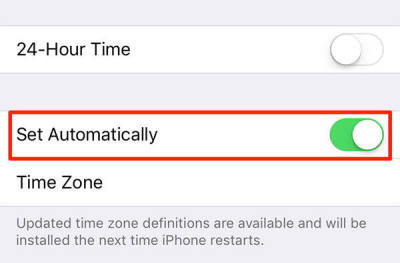 Turn on Set Automatically > Restart your iPhone 14/14 Plus to apply changes.
Method 8: Forget & Reconnect WiFi
Due to technical glitches with the latest iOS 16, connected WiFi routers may disconnect sometimes causing no internet issue or WiFi not working issue. Apple is currently working on a fix, but till that time you can follow the below steps to fix this.
Please Note: If you can't remember your Wi-Fi password, make sure to change or view the existing password first from the router before doing this.
Go to the Settings app on your iPhone > Tap on Wi-Fi.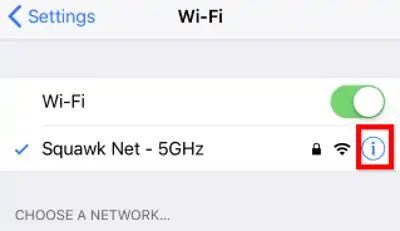 Tap on the Wi-Fi network name from the list. [You can also tap on the 'i' icon next to it]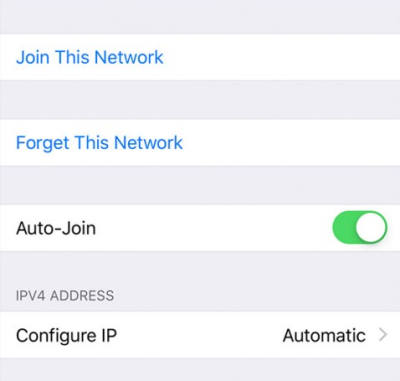 Now, tap on Forget This Network > Once done, make sure to tap on the Wi-Fi network again to connect it.
Enter your Wi-Fi network password and connect.
Method 9: Disable VPN Connection
VPN stands for Virtual Private Network and helps you to bypass any regional restriction over your local network. But the VPN connection might not work in some cases, especially when you connect it with a new WiFi APN. So it is better to disable any existing VPN connection.
Please Note: If using a VPN connection is an absolute must (in case of work-related apps) then it is better to re-install the VPN profile and then try to connect again with WiFi.
Method 10: Disable Low Power Mode
iPhone 14 Pro and 14 Pro Max come with a dedicated low-power mode which helps to save the battery when in need. But this mode also limited your device's internet connectivity options as well. With Low power mode on, cellular connection is disabled by default, and WiFi works with several restrictions. Follow these steps to disable Low Power Mode:
Open the Settings app > Tap on Battery.
Disable the Low Power Mode toggle.
Now, you can cross-check the iPhone 14 and iPhone 14 Plus WiFi Not Connecting issue.
Method 11: Turn OFF Wi-Fi Assist
Modern iPhone comes with a special feature called WiFi Assist which intelligently switches between WiFi and Cellular networks to give you a seamless internet connectivity experience. But many times, this feature can fail and be connected to WiFi and not work. So disabling this feature with fix iPhone 14 Pro and 14 Pro Max WiFi not working problem.
Open the Settings app on your iPhone > Navigate to Cellular > Mobile Data.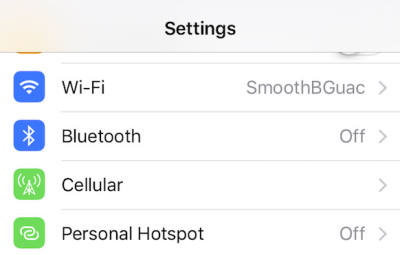 Scroll down to the bottom of the page > Tap on the Wi-Fi Assist toggle to turn it off/on.
Here you'll need to turn it off temporarily.
Once done, make sure to check for the Wi-Fi issue again.
Method 12: Try Using Another Wi-Fi Network
Is the issue of iPhone 14 Pro and 14 Pro Max WiFi not working problem is limited to one particular WiFi connection? If yes, then the issue may lie with the WiFi connection only. To confirm this, please try to connect your iPhone to another WiFi network and see if it connects. If it doesn't, then there might be a hardware problem instead.
Method 13: Reset Network Settings
It's quite possible that you have made some recent changes in connectivity settings, perhaps WiFi which is causing the issue. Now it can be difficult to pinpoint on what exact changes you have made, so it is better to reset network settings to be sure.
Tap on Settings > Tap on General.
Select Transfer or Reset iPhone > Tap on Reset.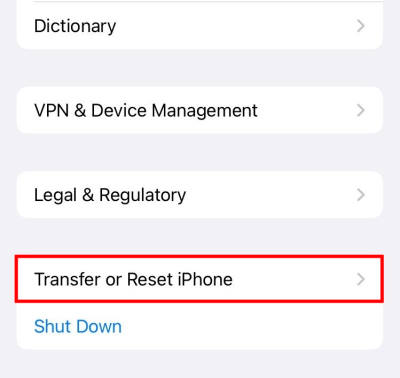 Choose Reset Network Settings.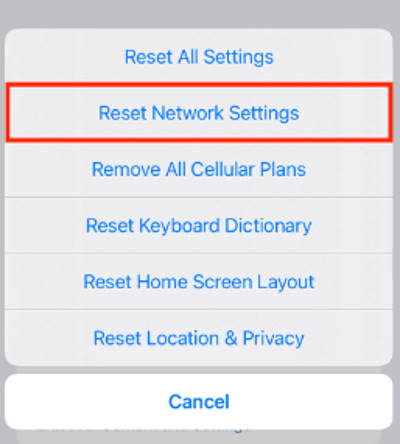 If prompted, enter the lock screen passcode to confirm it.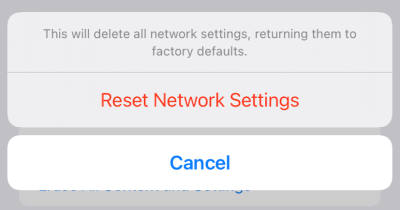 Wait for the process to get completed > Now, force reboot the iPhone to apply changes.
Please Note: This will reset configured Wi-Fi networks and passwords, cellular settings, VPN, and APN settings on the iPhone.
Method 14: Configure DNS
DNS stands for Domain Name Service and it helps your smartphone to connect to the correct data servers over the internet. But out of curiosity, you might accidentally have changed the DNS settings on your iPhone 14 Pro or 14 Pro Max which is causing WiFi troubles. To fix this, follow the below steps:
Open Device settings and navigate to the connect WiFi network.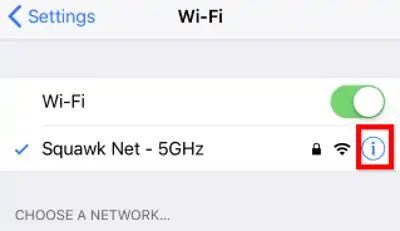 Here click on the icon to get additional detail about connected WiFi.
Scroll down and click on Configure DNS tab.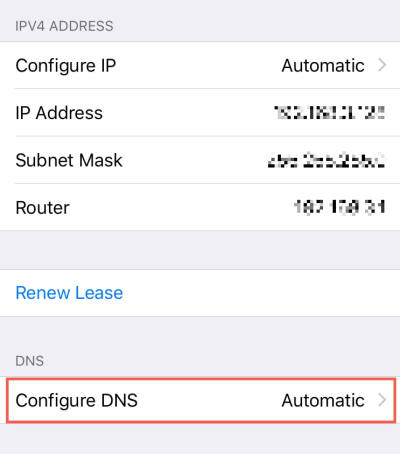 Here make sure the DNS configuration is set to automatic.
Method 15: Contact Internet Service Provider
In the end, it might be possible that due to maintenance issues, the internet connectivity is down or paused from the backend. This can happen due to heavy rains, storms, or even due to construction work going on nearby. So please connect with your internet provider, and check if the internet services are active in your area.
Method 16: Reset All Settings
If none of the above methods works, then it's best to just reset all settings on your iPhone. This will not hamper with your personal data such as photos, videos, or documents, but will reset all settings including WiFi settings. Many users on Apple forums have confirmed that after doing the reset, the WiFi issues vanish.
Go to the Settings app > Go to General.
Scroll down to the bottom of the page > Tap on Transfer or Reset iPhone.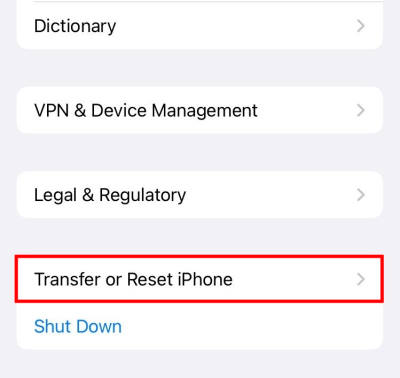 Tap on Reset > Select Reset All Settings.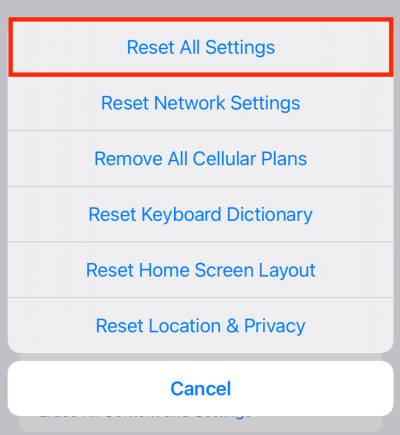 If prompted, enter the lock screen passcode to confirm it.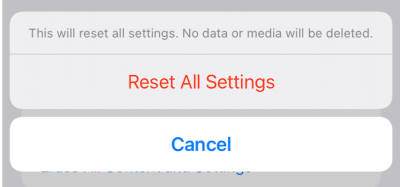 Wait for the process to get completed > Now, force reboot the iPhone to apply changes.
Method 17: Update iOS Firmware
When iPhone 14 Pro and Pro Max launched initially, they came with iOS 16.0 out of the box, which was quite buggy at the time. At the time of writing, iOS 16.1 has arrived with several bug fixes, especially with WiFi and other internet connectivity fixes. So make sure to update to the latest iOS version to fix the issue.
Go to the Settings app > Tap on General.
Tap on Software Update > Select Automatic Updates to On so that the system will automatically install updates whenever available.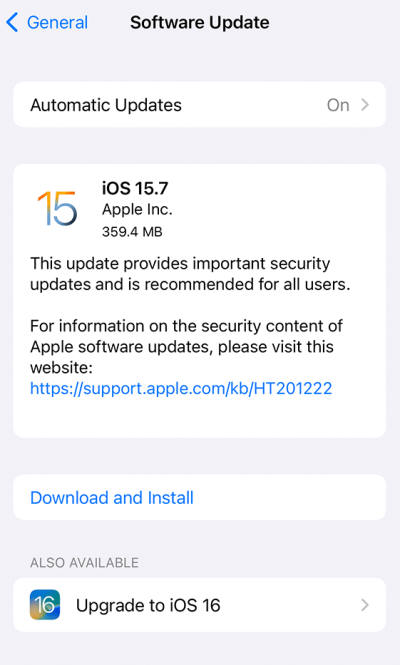 Now, your system will also check for the available update. If available, tap on Download and Install. [Enter the device passcode]
Wait for the update installation process, and then the iPhone will reboot automatically.
It may take some time so have some patience.
Please Note: If in case, there is no update available, the 'iOS is up to date' notification will appear on the screen.
Method 18: Contact Apple
If none of the above methods works for you, then it's quite possible that the WiFi hardware itself is faulty. And if there is a hardware fault, there isn't much you can do except get professional help. The best way here is to contact Apple care and check your device for any hardware damage.
Conclusion
This brings us to the end of this guide for fixing the iPhone 14 Pro and 14 Pro Max WiFi Not Working Problem. Please note that WiFi issues can be just technical glitches sometimes and can be fixed with a simple device restart. The above methods are tried and tested ways to eliminate any WiFi-related issues with your iPhone. If you face any issues, feel free to address that in the comment section below.