Realme has recently introduced its newest affordable flagship—Realme X3 SuperZoom. It comes with a 6.6 inch full HD screen and a refresh rate of 120Hz. The device offers a periscope zoom lens that is merely found on expensive flagships. The phone was launched in Europe, before China and India. As soon as the phone got unveiled by the company, eager consumers sprang hovering over the web. We are here to figure out if the Realme X3 SuperZoom is waterproof advice or not. Although Realme didn't launch the phone with an official IP rating, the company is claiming three waterproof layers in the phone's chassis. Does that infer Realme X3 SuperZoom is a waterproof device? Today we will find out.
Realme is considerably a young brand where other brands such as Samsung and Apple are ruling the smartphone market. But still, we have seen many advancements in Realme smartphones like the latest Realme 5i and Realme 5 Pro. Since Realme has already given splashproof ratings for tier budget smartphones, then it is highly suspected that the new Realme X3 Zoom would come with waterproof or water-resistant specifications. Today we will conduct Realme X3 Superzoom waterproof test to see if the smartphone is completely waterproof or not.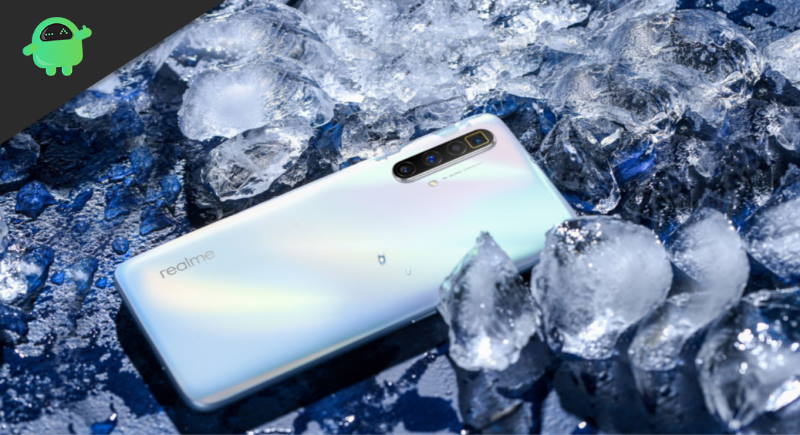 Realme X3 SuperZoom Device Specifications
Besides the plastic frame and absence of 5G, Realme X3 SuperZoom appears to be a sharp device. Apparently, Realme is offering such valuable features in a pack of the affordable flagship. The phone is powered by an Octa-core 2.84 GHz, Single core, Kryo 485 + 2.42 GHz, Tri core, Kryo 485 + 1.8 GHz, and a Qualcomm SnapDragon 855+ processor. It features the latest android version of Android v10 (Q). It measures 163.8 mm x 75.8 mm x 8.9 mm and weighs 202 grams. Realme X3 SuperZoom holds a battery of 4'200mAh with a flash charger of 30W.
As the name cues, the phone features a remarkable periscope 5x zoom lens. Realme presents a quad-camera setup in X3 SuperZoom. It furnishes a 64MP rear camera, 8MP sensor, 8MP ultrawide lens, and 2MP macro lens. The selfie camera holds a dual 32MP wide and 8MP ultra-wide lens. Furthermore, Realme X3 SuperZoom has an internal storage of 256GB along with 12GB RAM.
Is the Realme X3 SuperZoom a Waterproof device?
Realme insists that Realme X3 SuperZoom comes with "three waterproof layers." However, the company didn't revealed the phone with an IP rating at the launch event. The phone contains waterproof layers in the phone's chassis. A chassis is the most fundamental framework of a phone, and It is the essential component of a phone without which the phone would have no structure. Waterproof layers work partially, and they do restrict water from entering a device, although for a calculated amount of time.
Three Waterproof layers are tightly glued on the chassis of the Realme X3 SuperZoom. That means when a certain amount of water tries to enter the phone, waterproof layers will resist the entrance. Now waterproof layers can merely resist dripping water to get inside, or spraying water, and eventually, these waterproof layers will get weak and let water enter the device.
Furthermore, these layers can not endure large amounts of water. For example: If the phone is immersed in water, certain components will get wholly damaged. Looking at the mechanism of waterproof layers, one can simply devise a conclusion that Realme X3 SuperZoom is not a waterproof device. It is merely splash-proof. To back up the former statement, the phone also lacks an official IP rating (Ingress Protection). Phones with IP ratings are structurally coated to hold the title of a waterproof device.