League of Legends (LOL) is one popular and older generation team-based strategic video game that offer an online multiplayer battle area. Riot Games has developed and published the game for Windows & Mac platforms. However, it seems that plenty of players is having issues with the account transfers. Are you also facing the League of Legends Account Transfers Unavailable or Disable to North America?
Well, don't worry, here we've mentioned all the possible details that you should know. Make sure to check out this whole article to understand it better. Several reports are coming out that there is an issue with the account transfer process to the specific North America region only. Now, you may ask why this is even happening and only for North America. Okay. So, let's find out.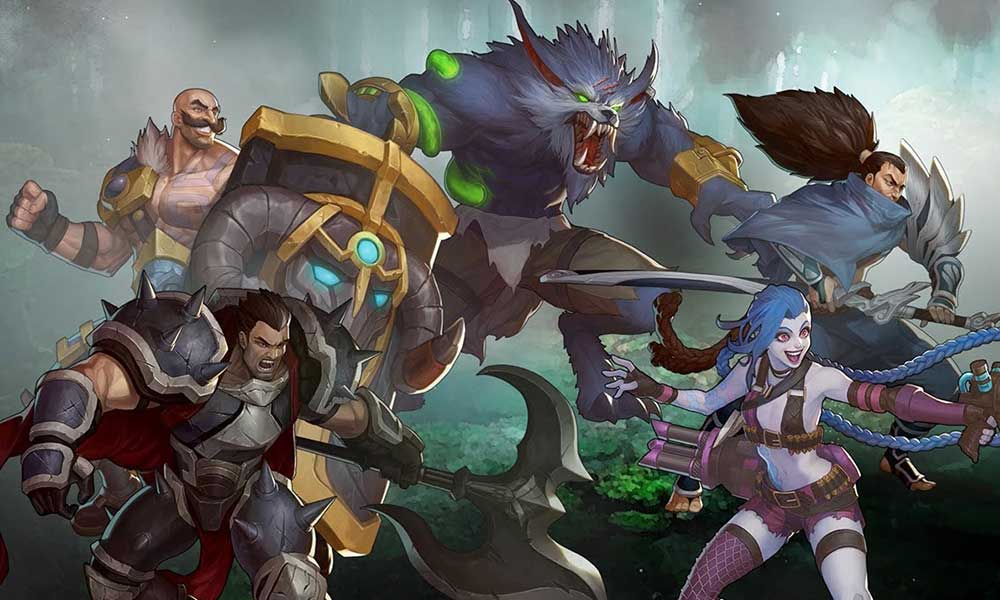 League of Legends Account Transfers Unavailable or Disable to North America, Fix?
To be precise, whenever the League of Legends players are trying to transfer accounts to North America they basically receive an error notice that says "account transfer unavailable". It also indicates to some of the affected players that "This account transfer feature has not been available since September 9, 2021."
oh good, it was getting weird not constantly seeing an issue message in the League of Legends client! here's to another 9 months of no account transfers pic.twitter.com/GIeDBK2ktj

— Dutchy (@bestcyberwaifu) September 9, 2021
Additionally, some other reports are also coming out that the "Account transfers are currently unavailable while we work on a reported issue." in some situations. Whereas sometimes it doesn't even show an option to switch the account to North America on the list which is quite weird for everyone.
@RiotSupport Hey. I've been meaning to try to transfer my League of Legends account from EUW to NA but there doesn't seem to be any option to? pic.twitter.com/oYXpxaLojP

— WΞN (@Weniks_) September 25, 2021
Another thing we should mention is that this specific problem isn't just related to the North America region because some other players are also getting the same kind of error while transferring their accounts to some other regions as well. It's actually nice to see that Riot Games has acknowledged this issue officially and they're working on it.
Meanwhile, they've also mentioned that the account transfer to NA issue is under the investigating process and it may take some time. However, there is no specific timeframe given yet by Riot Games. If in case, you're checking out the Riot Games Service Status page for the LOL NA region, then you'll find out the error status there.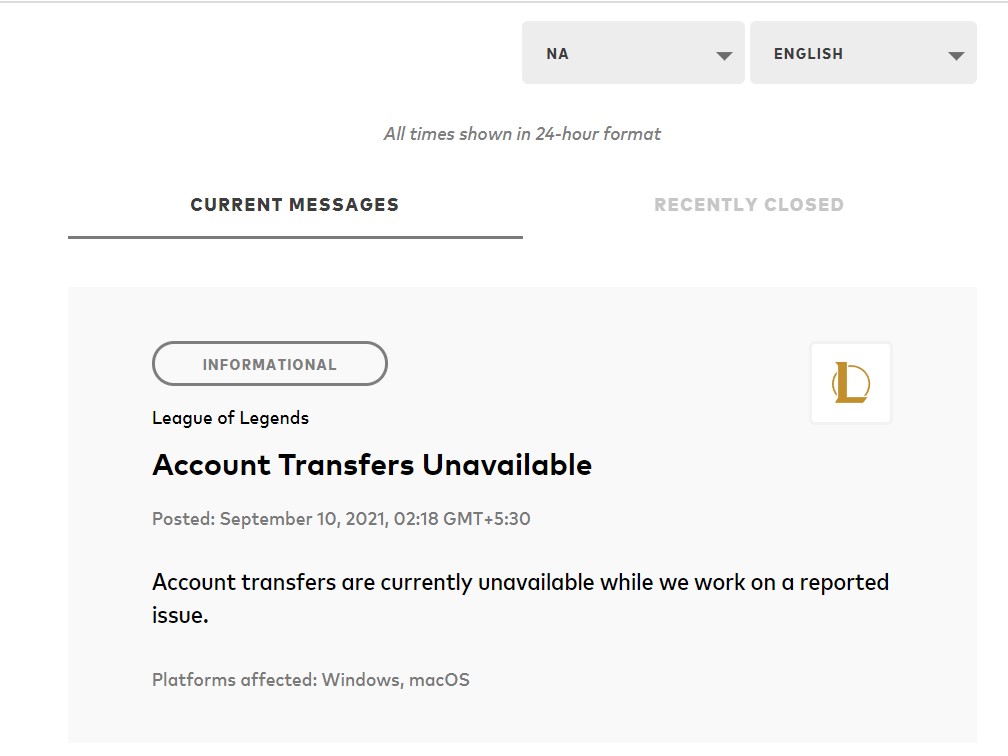 So, you can visit the service status page periodically to keep an eye on it until the problem gets fixed completely. We assume that Riot Games will resolve this issue soon so that the affected LOL players can easily transfer their accounts to North America. So, there is nothing to do from your side at this time except waiting.
With that being said, we're now sure that you've completely understood the problem and situation. Whenever the issue has been fixed, we'll update the latest info here. So, you can keep an eye on this blog too. For further queries, you can comment below.