Good News for all, Lineage OS builds have finally released the Official Lineage OS 14.1 on Samsung Galaxy Tab S2 9.7 Wi-Fi (gts210wifi). Now you can install the Official Lineage OS 14.1 on Samsung Galaxy Tab S2 9.7 Wi-Fi. Follow the below given guide on How to Install Official Lineage OS 14.1 on Samsung Galaxy Tab S2 9.7 Wi-Fi.
We had already shared some custom ROM for Samsung Galaxy Tab S2 9.7 Wi-Fi, So check out this link to install Custom ROM on Samsung Galaxy Tab S2 9.7 Wi-Fi. If you are here for the first time, then read the difference between Custom ROM and Stock ROM.
After Cyanogen closed down the company and even all the services including CyanogenMod, a new LineageOS was born by rebranding the CyanogenMod and the company has started developing the new ROM for couple of devices including Nexus Brand and Other supported OEM. The Company behind LinlgeageOS has started rolling the official Lineage OS 14.1 for couple of devices in the first phase. In their Official Blog, Lineage OS has stated that the official builds are planned for more than eighty devices.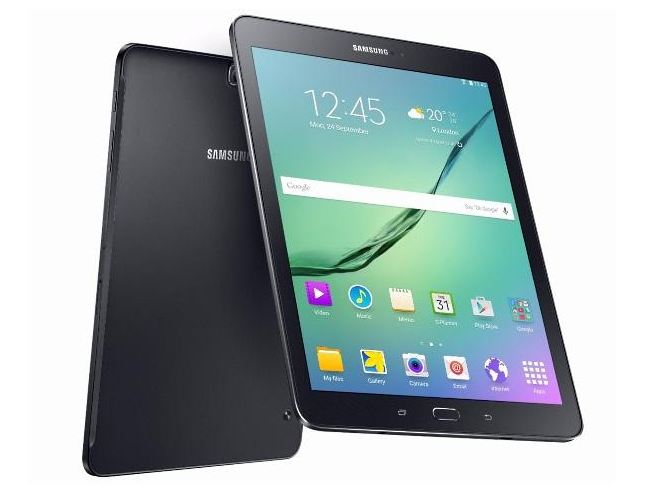 How to Install Official Lineage OS 14.1 On Samsung Galaxy Tab S2 9.7 Wi-Fi
In this guide we will guide you on how to install Official Lineage OS 14.1 on Samsung Galaxy Tab S2 9.7 Wi-Fi. Lineage OS is remake of the earlier released CyanogenMod 14.1 aka CM14.1. The ROM is based on Android 7.1.2 Nougat which bundles with couple of extra feature integrated from CM14.1 and Nougat itself. The ROM is in experimental and Nightly build which may have few bugs but can be used as a daily drive without any problem.
If you are coming from CM14.1 aka CyanogenMod 14.1, the developer has made the migration from CM13 or CM14 with hassle free by developing the Experimental data migration builds. So now you can install the Official Lineage OS 14.1 on Samsung Galaxy Tab S2 9.7 Wi-Fi without performing factory reset. In the experimental build, developer has created a Ugly watermark reminding the users not to use the experimental build has a daily drive, but should treat has a stepping stone for migrating Lineage OS. To enjoy the LineageOS we recommend you to either flash the Nightly build or Weekly build.
What is Lineage OS?
LineageOS is a continuation of what CyanogenMod was. After the death of Cyanogenmod, due in part to internal conflicts within Cyanogen Inc. Don't worry, though: A new fork of CyanogenMod called Lineage OS is taking up the mantle, and it will keep most of what you loved about CyanogenMod. Lineage OS (Another open-source operating system for smartphones and tablet, based on the Android mobile platform) will be a continuation of what CyanogenMod was, However Lineage OS is still information phase. The success of this project.
LineageOS is based on the Android Open Source Project with extra contributions from many people within the Android community. It can be used without any need to have any Google application installed. Linked below is a package that has come from another Android project that restore the Google parts. LineageOS does still include various hardware-specific code, which is also slowly being open-sourced anyway.
[su_spoiler title="Read Everything About LineageOS" style="fancy" icon="arrow"]
LineageOS Cyanogen Inc. made an announcement recently on the evening of 24th of December, 2016 that left many of its users disappointed. Cyanogen Inc has withdrawn the popular Android mod, CyanogenMod. As the announcement was made, users were left with differentiated opinions regarding the future of the Android mod. Few believed that the legacy of CyanogenMod will be taken forward by a new Android mod, however, it was all uncertain. It is amidst such chaos that Lineage OS was introduced and definitely it gave back everyone the answer concerning Android mod.
Lineage OS offers a wide variety of features among which the flexibility it offers for modifications is commendable. It consists of empowering Custom ROMs that enables the user to have better control over their device. It shares the similar vision with which CyanogenMod was formed. Lineage OS is all set to take the legacy of Cyanogen by adopting a structured approach to community-driven custom ROMs and Mods for the Android OS.
CyanogenMod 14.1 is the last official mod that has been released by Cyanogen Inc. The company had plans to "take Android away from Google", but rather ended up discontinuing its service. Nevertheless, Lineage OS is set to take on from where Cyanogen has left thereby ensuring even better performance. There went around many speculations around the formation of the Lineage OS, and with its entry, it smashed all of them. Lineage OS was initially given a codename LAOS (Lineage Android OS). Keep checking this site for more information about Lineage OS. You can also find Lineage OS related updates for your device here.
[/su_spoiler]
What is in Android 7.1.2 Nougat and its feature?
Android 7.1.2 Nougat comes with handful of features such as App Shortcuts, Multi Window support, restart setting to power menu, Launch the camera by pressing the power button twice, Image Keyboard support, 100 emoji added, GIF Support, Quick Reply via Notification, Notification Redesigned panel, Notifications prioritization, Enhanced Doze Mode, System UI Tuner, Customizable Quick Settings, Don Not Disturb, New Settings Panel Redesigned, Data Saver per App, seamless updates and New Emoji Support.
CHECK POPULAR POST
PRE-REQUISITE
This will work on Samsung Galaxy Tab S2 9.7 Wi-Fi (Don't Try this in Any other device):
Charge your phone up to 80% or 70%.
You will loose the original ROM or any CUSTOM ROM if you already installed on your phone. So make sure to Backup your phone before doing this step using TWRP or CWM or any Custom Recovery.
You can also backup all your apps using Titanium Backup or you can Backup without any Root
You must install TWRP or any Custom Recovery on your phone.
Watch Full Video on How to Install TWRP on any Android Phone.
Download all the Zip files from below and Place it in your phone's root of internal memory.
RELATED POST
Here is the Full Guide on How to Install

Lineage OS 14.1 On Samsung Galaxy Tab S2 9.7 Wi-Fi:
First of all, you need to Unlock Bootloader on Samsung Galaxy Tab S2 9.7 Wi-Fi

Now install TWRP Recovery using this full guide. Watch Full Video on How to Install TWRP on any Android Phone.
Download the below Lineage OS 14.1 ROM on to your smartphone.
Now boot into TWRP Recovery , Here is the method to boot into Recovery.
DOWNLOAD FILES
Guide to Flash Custom ROM using TWRP Recovery
That's it! I hope you have installed the Lineage OS 14.1 on your smartphone. Leave a comment or feedback down below. Thank you!.