Mobile Legends – Bang Bang Moonton releases redeem code for May/June 2022. Mobile Legends codes can be redeemed by players for free game loots, diamonds, avatar borders, skins, etc. Players can also find redeem codes posted on Mobile Legends' official social media platforms.
This time ongoing Mobile Legends Professional League official event is Live streaming. The good news is that there have been many Mobile Legends codes released.
So, all of redeem code doesn't work because some of the redeem codes have a redemption limit of a specific date and time. Here, you can get all Mobile Legends to redeem codes for May/June 2022, active & expired.
Also Read: Best Hero Tier List in Mobile Legends 2022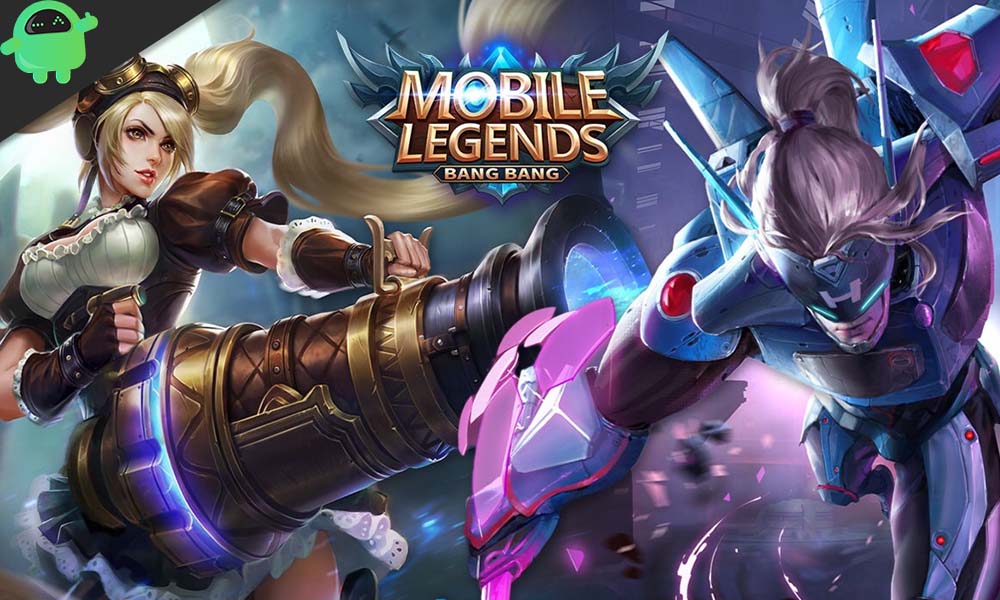 How To Use Redeem Code in Mobile Legends
First, to sure, you copy your Mobile Legends game id. After opening in a mobile browser and official redeem code website. Open Mobile Legends and copy your game ID from your profile. Open the code redemption page and fill out the details. Players will put in the redemption code and game IDonn on the official redemption website.
After that, press 'Send', and players get the verification code in the game mailbox. If your code is successfully redeemed on the official redemption website, players get a message saying 'Success.'
Players will receive their reward in the game mailbox. After successful redemption. Mobile Legends rewards are sent after a while (few seconds). Now click on "collect" to get rewards in inventory.
Mobile Legends Redeem Codes For May/June 2022
Following are some of the active Mobile Legends redeem codes currently working and easy to redeem. We will add all upcoming mobile legends redeem codes when Moonton releases them:-
naysf92zdbsj22dx6 (NEW)
r57wftehjqyb22dx4
vfy8dnwsjpwy22dj2
85k9bhqx4brk22drj
my5urny6wsv822dhn
jf3fmsreke3922dph
43g9vmtmnwhj22dj4
xqz6w8qcmy9822cxw
baut3njr234r22d77
6v62gg7qhtyx22d4t
mlbbblackfriday
ypxwe83b2udw22d4r
mlbb11megasale
MCC10BVIEWS
csfu57pb8kyp22d4u
4brrwp7wqp2h22cgc
HAPPYMGL2000K
TOMYFRIENDS
MPLBRW3
9bx9b584m5se22cpy
Expired Mobile Legends redeem Codes May/June 2022
Mobile Legends redeem codes that no longer work means expired. When you enter redeem code on the official Mobile Legends redemption website and you get an alert of errors like " Redemption Code Already Been Used".
The message also indicates that this redeem code has already redeemed the rewards by too many players. But Mobile Legends expired codes sometimes work but are not used to obtain items.
Following are some working Mobile Legends expired redeem codes that may be working:-
Igni
BESTMLBB2021
always victory
MLBB20210618highawards
7M2Y4XTPS58R22B6R
A5E5MVGJ9ZW922B6R
AAACXYDQ2G5E22B6R
MLBB515onBoardwithSkywee
515onboardwithMasterRamen
7d9wb7vg37hr22av6
6rhs88qbf8vh22ak9
Random
d6gcrq22z5zb22ade
ChouGift
SelenaGift
playlegends
ck3bcw9rc47622abu
MLAXMPL (Limited Time)
UY8ARX3TPSS722A64
be with you
love
WeAreMobileLegendsAllStars
NEXT0922
MAYYOURWISHCOMETRUE
4epjdv78g3rj22a22
Avpcgec28zg2229zt
7d82zdkwy9c9229qx
vpnwf4jtgfhu229qx
rnrvxqrpawjg229qs
fastestwin
0kill0deathwin
supporthero20kills
fu5mrxm5j7xc229zv
5eqjbc423k7t229z2
francochallenge
savage
6bootswin
gzjhasdpdtnw229fw
laylasgift
thanksgiving
staysafe
34ws5frwwxhe229dw
bsnqii3b7
tfc6eb3u9nc4228tw
Ffqwdcunnpjc228vj
How To Solve Mobile Legends Redeem Codes Problems
Many Players face problems redeeming the codes of Mobile Legends. The main reason they are using only one redeem code again and again. One redeem code can be redeemed only one time. The second problem is that players don't redeem the code on the official redemption website or don't know about how to redeem the code in mobile legends.
Please note that the Mobile Legends Redeem Code works only on the official website and lots of redeem code has specific time & date. To connect with us to get more Mobile Legends Redeem Codes in May/June 2022 for more updates.
Well, that's all we have for you with the Mobile Legends Redeem Codes for May/June 2022. We hope this guide helped you. For more interesting guides, tips, and tricks, you can subscribe to our YouTube Channel. Don't miss out on our Windows Guides, Gaming Guides, Social Media Guides, Android Guides, and iPhone to discover more.