MultiVersus is a free-to-play crossover fighting game developed by Player First games and published by Warner Bros. Interactive Entertainment. The developers have several built-in characters from the Warner Brothers universe, and the crossover aspect of it makes it an ideal choice of play for WB character fans. But the game has its fair share of bugs.
Numerous players have reported issues like crashing, won't start, black screen, and more. Among these, the UE4 Fatal Crash error is a common occurrence for many. With this error popping up, many players cannot even launch the game from the Epic launcher. If you are one of those troubled users, this article should help you out. Here, we have listed all the possible solutions one can try to fix the UE4 Fatal Crash error. So without any further ado, let's get into it.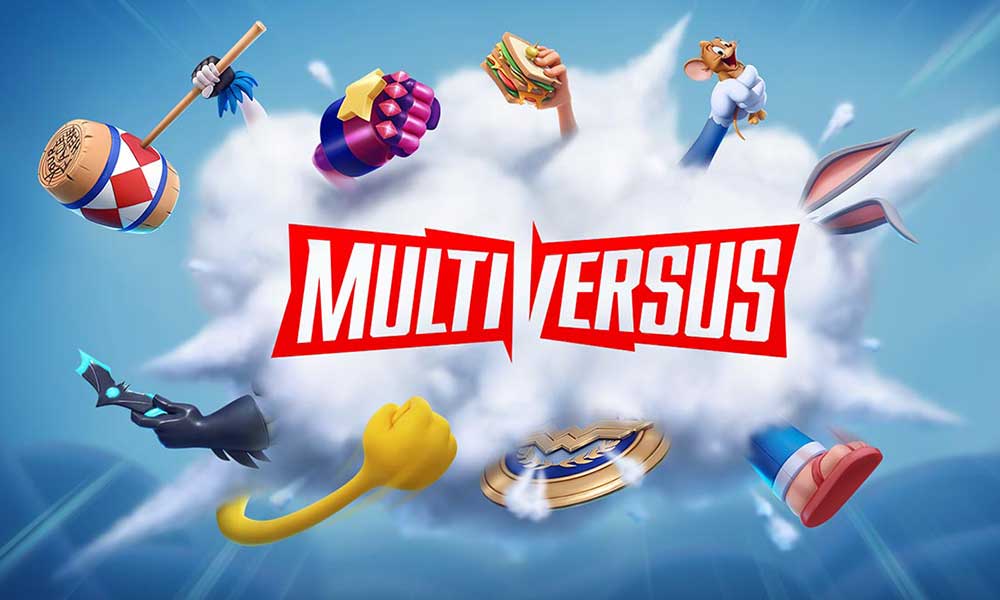 How to fix MultiVersus UE4 Fatal Crash error?
Check System Requirements:
Like every other application, Multiversus also has a minimum system requirement to run optimally. The system you are using to run the title, note its specifications and then check whether those specifications comply with the game's environment requirements. If you are using a Windows system, go to This PC, right-click on its window and click on Properties. You will have all the information you need to compare on the screen.
If your system meets the requirements needed to run the title, but you are still experiencing the fatal error issue, try the next solution.
Check server status:
Visit MultiVersus website and social media handles and check for any server outage issue. If the servers for the game are down, you might see the UE4 fatal error popping up on your screen. If there is a server issue, you have to wait it out. You have to wait till the game's developers fix the problem on their end. Once the servers are active again, try playing the game again. It should work fine.
If the server status is active, but you still get the EU4 fatal error issue on your end, try the next solution.
Disable VPN:
Many players like to use VPNs while they are connected to an internet connection to safeguard themselves from everything on the internet. But while playing this game, this feature could backfire. If your VPN-enabled link connects to a server in a country that does not have support for the game, you will see the EU4 fatal error issue on your screen.
To fix this, you need to disable your VPN entirely and try opening up the game without any VPN service running in the background. If the EU4 fatal error issue is not resolved even after this, try the next solution mentioned below.
Disable any Firewall or Antivirus program:
If you have any antivirus programs installed on your system, that might also cause the error. Many antivirus programs are guilty of providing access to many games requiring an active internet connection. So if antivirus programs are installed on your computer, you need to disable them immediately. You can also uninstall them entirely if that is not a problem.
If removing the antivirus program does not help with the fatal error issue, try the next solution.
Check your connectivity:
These games require an active internet connection. If the connection on your end is slow, the game will run into all sorts of problems, the EU4 fatal error being one of them. So restart your router and check your connection to ensure everything is running optimally from that end.
Try the next solution if you have a fast connection but are still seeing the error.
Update Windows and Graphics drivers:
MultiVersus requires a Windows system that is up to date with all the bug issues fixed on the operating system. So if you are using an outdated version of Windows, it is time you perform a complete Windows update. Besides having the latest version of Windows, you also need to ensure that you have the latest graphics drivers installed on your computer.
There are three ways to update or install graphics drivers on a Windows computer. Firstly, you can visit your computer manufacturer's website, and on their support or download page, you will find the setup file for the graphics drivers. You need to download the setup file from that site and install the drivers on your computer like any other program.
Secondly, you can let Windows look for the drivers and automatically install them on your computer.
Press Windows key + X and then choose Device Manager from the list of options.
Double-click on Display adapters and then right-click on your default video card.
Select Update Driver.
Then follow the on-screen instructions to let your computer scan the internet for the latest drivers.
If it finds any new drivers, Windows will automatically install them on your computer.
The last method for updating drivers is to use a third-party driver utility tool. Several tools can scan your computer for any missing or outdated drivers. If the graphics driver on your computer is out of date, it will show up in one of these tools. Then you need to click one button, and the latest drivers will be installed on your computer. These driver utility tools charge a bit for their service, but it is well worth it since you need to worry about any drivers on your computer again.
If updating the windows and graphics drivers does not solve your problem, try the next solution.
Disable complex background applications:
Third-party applications that constantly run in the background of your system and occupy resources can cause hindrance to the game. It might occupy some of the resources required by the game. So you need to go through the list of installed applications on your computer and check for any such application. If you find any application like that, uninstall it from your computer right away. After that, try rerunning the game.
If you still encounter the EU4 fatal error, try the next solution mentioned below.
Clear Cache:
Windows stores a fair amount of data in the cache to help the machine run faster and optimally at all times. But sometimes, if these cache files are corrupted, it can lead to all kinds of problems for the application installed on the system. So you need to clear the cache directory on your Windows machine and check whether that solves your EU4 fatal error issue.
To do that, enter "%temp%" in the Run command window and launch it. This will take you to the Temp folder. Clear every file in this directory, and then try relaunching the game. If you still encounter the error, try the next solution mentioned below.
Check if you are using your dedicated GPU:
Your system might use the low-powered integrated GPU on your machine to run the MultiVerse title. But that is enough to run the title optimally. You need to set your dedicated GPU as the default graphics unit for the game and then try launching the game with it.
You can check for this in your dedicated GPU's settings menu. There should be a setting here to manually assign the dedicated GPU to the Epic launcher application.
After you have done that, try running the game. If you still see the same error message, try the next solution mentioned below.
Perform a Clean Boot:
A clean boot of your system can clear many inconsistencies in it. And inconsistencies in data files usually hinder the performance of many installed applications. So you need to perform the clean boot from time to time.
To do that, open the Run command window and enter MSConfig here. Go to the services tab in the new window and select "Hide All Microsoft Services." Click on Disable All and then go to the Startup tab. Here, click on Open Task Manager and disable each application individually here.
After this, restart your computer and check if your game issues are resolved or not. If you still see the same UE4 fatal crash error message, try the next solution mentioned below.
Reinstall the game:
If none of the solutions above worked for you, you should try a reinstallation. Find the game in the library of your Epic launcher application. There you will find the option to uninstall the game. Click on it and remove the game entirely from your system.
Now restart your computer and search for MultiVerse in the Epic library again. Once you see it, install it on your system and try playing it again. It should work fine without any error message interrupting your gameplay.
So this is all about fixing the MultiVersus UE4 Fatal Crash error. If you have any questions or queries about this article, comment below, and we will get back to you. Also, check out our other articles on iPhone tips and tricks, Android tips and tricks, PC tips and tricks, and much more for more helpful information.