Over the past few years, Nintendo establishes itself in the console gaming business. In the past couple of decades, Nintendo launches various power gaming beasts in the gaming market. Nintendo Switch is one of them that was launched in 2017. Although the device is perfect and capable enough to run the games without any error, still gives the console's owners headaches.
Many users reported that the recent 12.0.3 update caused problems whenever they try to connect to Nintendo's eShop to download any digital games. An error code 2123-1502 appeared since the last update. Currently, Nintendo doesn't provide any solution to fix this issue, but most probably, their team is working on it. So, how can you fix error code 2123-1502? Don't know? Then, here are some available fixes that you can perform to get rid of the error code 2123-1502.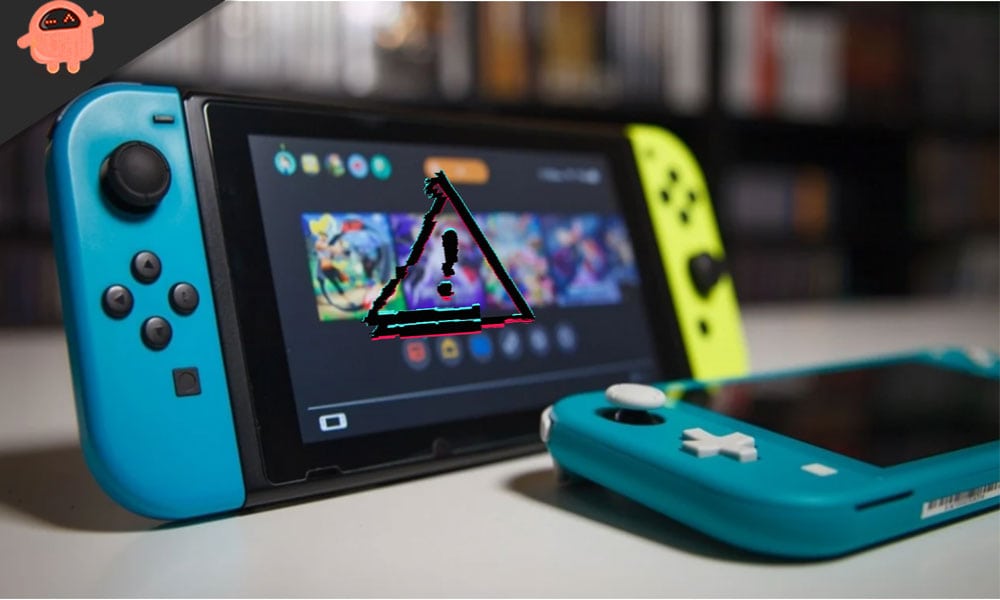 How To Fix Nintendo Switch Error Code 2123-1502
I've noticed that other websites suggested multiple fixes to remove this issue for the past few days. But, that doesn't seem to be working for users. So, after analyzing the error, we gather some really effective fixes for you guys that will surely help you to fix the error temporarily. Let see how.
Possible Solutions to Fix The Error Code 2123-1502
Here are some steps to fix this issue so that you can again start enjoying your favorite games:
#1. Try Download it Again
First of all, you have to click on the OK button to close the error message window.
Now, if an error message occurs, that says Download is stopped because an error has occurred. So, you can simply click on Continue to try to download it again.
But, unfortunately, if error code 2123-1502 appears again, then we recommend you try continuing the Download several times, as many users reported that the error code gets resolved after doing this.
However, if you are lucky, then a Downloading data message pop-ups. This means the Download should be now complete normally.
#2. Restart the Nintendo Switch console.
Restarting the console is the best option to remove the temporary glitches and bugs that causes problems. You can simply hold and press the Power Button for about three seconds. Then, choose the Power Options, and click on Turn Off. However, when the device gets turned off, again press the Power key to turn it on. Once it gets rebooted successfully, simply check if the error code 2123-1502 appears anymore or not.
#3. Clear the Cache
Still, no luck? Then, we recommend you clear the cache data of your Nintendo Switch console. From the Home menu, go to the System Settings. After that, click on the System followed by the Formatting option. Then, select the Clear Cache option. After selecting the user, you want to clear the cache and then follow the on-screen instructions. After successfully clearing the cache data, check if the issue gets disappears or not.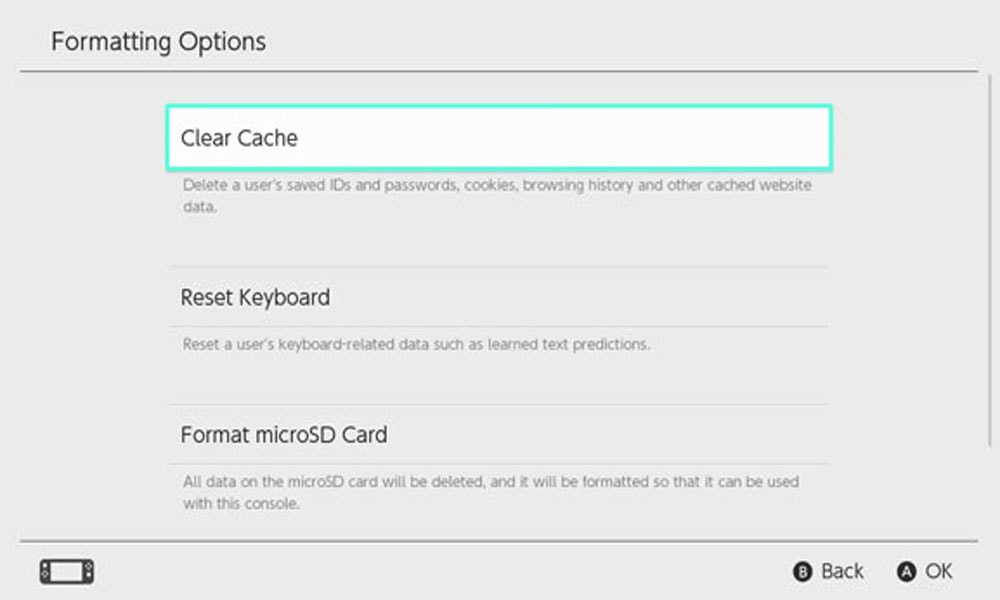 #4. Test your Internet connection
If clearing the cache memory doesn't help you fix the error. Then, the problematic error might occur due to your slow internet connection. So, in that scenario, we recommend you test your network speed once to ensure that your Nintendo Switch gets proper internet speed. To do so, you may use your PC or Mobile. First of all, open the browser as per your preference. Then, click here to run a speed test.
#5. Try Connecting to Different Internet Connections.
If you find that your internet device doesn't provide proper speed after testing your internet connection, your Nintendo Switch fails to connect to the server. Then, we suggest you try using a different Wi-Fi connection (if possible), or you can also use a mobile hotspot and then check if the error code 2123-1502 gets disappeared or not.
#6. Enter an Alternate DNS Manually.
If the DNS you are trying to use is not working, you may also try entering any alternate DNS, or you may try the official Google DNS. Now, why we suggest you do this because many users reported that after changing to an alternative DNS manually, the error code 2123-1502 gets resolved.
Some Additional Precautions That Perhaps Help You to Fix The Issue
You can set the default MTU value in your network settings to 1400.
From a different location or access point, you can try connecting to the internet.
Power Cycle your router (only if you find that your Wi-Fi network doesn't provide proper speed).
The methods mentioned above help you to fix the error temporarily. Currently, until the developers provide any permanent fixes, you may need to wait and bookmark this page as whenever the developer updates any fix, we updated it here. So, that's it for today, guys. We hope you may get what you are looking for in this guide. If you have any doubt regarding this error code 2123-1502, reach us in the comment section. Also, don't forget to subscribe to us on YouTube for daily gaming and tech updates.