Nintendo Switch owners can register friends on their switch console. It is just like how you add a friend on social media. There are several ways to do it, and we will tell you all of them in this article. So if you have a friend with whom you almost play daily, then adding him/her to your friend list in your Nintendo Switch would be a good idea.
Since everything happens online, you will need to open up a Nintendo Switch account. You will be able to register your friends through this account only. Once you do add your friends to your account, you can then play games with them and also see each other's status online. This is an excellent feature for players who enjoy multiplayer gameplay with their friends. In this article, let's take a look at the different ways by which you can add a friend to your Nintendo Switch.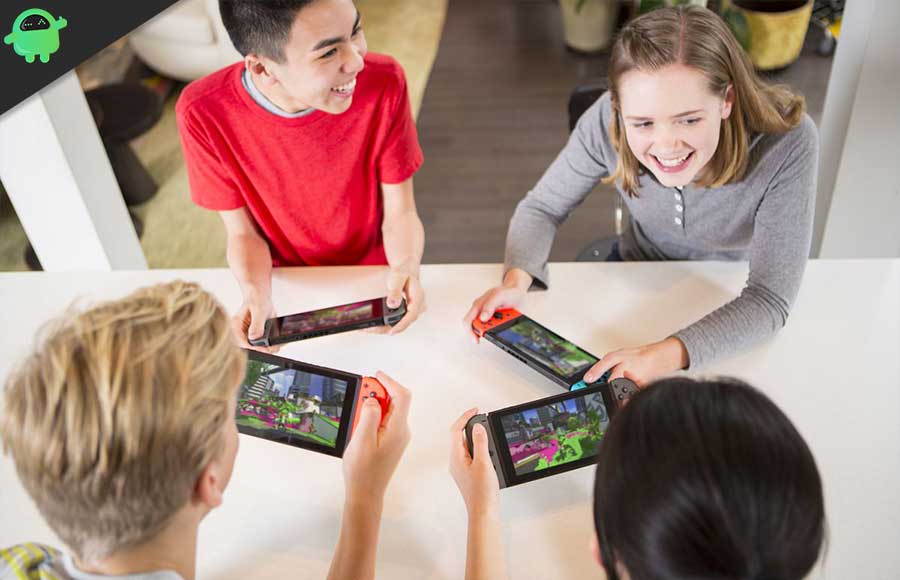 Adding friends on your Nintendo Switch:
There are two basic ways to add a friend here, you either sent out a friend request and wait till your friend accepts it on his console, or you can approve a friend request that you received on your console. To access this feature, just open up the Home Menu and select the user icon. There you will see the option "Add friend."
How to send friend requests?
There are three ways to send a friend request to a Nintendo Switch user.
By using the friend code:
When you open up a Nintendo account, you will receive a friend code. Any user with a new Nintendo account receives this code. Now inside "Add friend," you will see the option "Search with Friend Code." Select it and enter the friend code of the person you are looking to add to your friend list. Then you can send them a friend request.
If someone wants to search for you using a friend code, then go to the profile screen to find out what is your friend code. Then give your friend code over to your friend, and he will send you a request. You can even navigate to User Settings > Friend Settings to find out your friend code.
Send to players you've played with:
Similarly to what you did the previous time, inside Add friend, look for the option "Search for Users You've Played With" and choose it. Once you do, you will see a list of all the players you've played with in the past. Just send out a request to anyone you prefer from this list.
Send Requests to local users:
Now under "Add friend," there is another option called "Search for Local Users." Select this option, and your console will pull up a list of Nintendo Switch players in your locality. You can then request to these people.
Remember that sending out a friend request using any of the means mentioned above, requires an active Internet connection for your Nintendo Switch. If you are not connected to the internet, or the connection is slow, then the request will automatically go through later when the connection is good again. Again, if you have your Nintendo account linked to apps like Miitomo, and you have friends there, then these people will show up in your suggested list of friends in the Switch console.
Managing friends in Nintendo Switch:
Now you can set any friend from your friend list as your best friend. This will make them appear at the top of your friend list in your console. In total, you can add a maximum of 300 friends here. Beyond that, you won't be able to send out any friend requests or even receive one. And to know more about the friends on your friend's list, just select any one of them, and all their information will show up on your screen.
Furthermore, you also have the option of blocking your friends. This is quite similar to what we see on other social media platforms. The blocked users won't know that you have blocked them, and you won't even receive their friend requests. Of course, you do get the option to remove someone from the blocklist too.
To block someone, you can go to Add Friend and then choose "Search with Friend Code" or "Search for Users You've Played With" to look for the user you want to block. Once you find them, you will be able to add them to your block list directly. To see the users you have blocked, or to simply unblock some, you need to access your blocked-user list. To access this list, go to your user page and select User Settings > Manage Blocked-User List. Here you can make any sort of changes you prefer to your blocked-user list.
Now you know all about how registering friends in Nintendo Switch console works. So go on and add any user you want to your friend's list in your console to play more games with them. If you have any queries with this guide, then comment down below. Also, be sure to check out our other articles on iPhone tips and tricks, Android tips and tricks, PC tips and tricks, and much more for more useful information.