Meta Platforms Inc. (previously known as Facebook) is a proud owner of Oculus VR headsets that offers the experience of virtual reality content right to you. It's by far one of the best-selling VR headsets products when it comes to the Oculus Rift and Oculus Quest series. However, there are obviously some issues or bugs present in the VR headsets. Some players are reporting about the Oculus Link Not Detecting Quest or Quest 2 issue which is frustrating.
Now, if you're also one of the victims to encounter such an issue then you can follow this troubleshooting guide to easily resolve it. Luckily, there are a couple of possible workarounds mentioned below that should gonna help you out. Sometimes the chances are high that issues with your PC specifications, issues with the USB cable or ports, outdated Oculus software, account glitches, temporary glitches with the system, etc may trigger not detecting issues.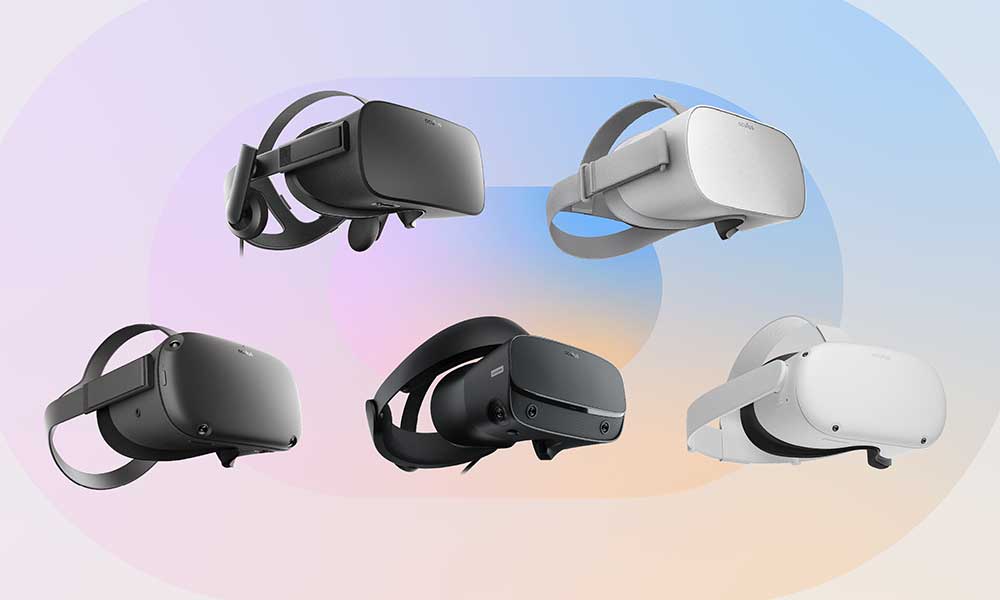 Oculus Link Not Detecting Quest or Quest 2, How to Fix?
It's worth recommending to follow all the methods one by one until the problem gets fixed completely. Now, without wasting any more time, let's jump into it.
1. Check your PC Specifications
Make sure to check out your PC specifications properly before going to any conclusion. If you don't know what is the system requirement of the Oculus Quest 2 device then don't worry because here we've shared the minimum requirements of it.
OS: Windows 10
Port: USB 3.0
CPU: Intel Core i5-4590 or an AMD Ryzen 5 1500X
Graphics: Nvidia GTX 970, 1060 3GB or better. That includes all GTX 16-series graphics cards besides the GTX 1650. Any from the AMD RX 500, 600, 5000, and Vega series.
Memory: 8GB
Now, follow the steps below to check your PC specifications too.
Press the Windows + R keys to open the Run dialog box.
Then type dxdiag and click on OK.
Next, check out your operating system, processor, memory, etc details from the DirectX Diagnostic Tool.
Click on the Display tab > Then check your graphics card's information.
2. Update Windows
You should always check for the Windows system updates on the PC to ensure there is no outdated system conflicting with the Oculus Quest or Quest 2 device. To do so:
Press Windows + I keys to open up the Windows Settings menu.
Next, click on Update & Security > Select Check for updates under the Windows Update section.
If there is a feature update available, select Download and install.
It may take a while to complete the update.
Once done, restart your computer to install the update.
3. Update Oculus Software
We always suggest you check for an Oculus software update and install it straight away to use Oculus Link on your PC properly. Make sure you've installed the latest version of the Oculus app on your device. Just go to the official Oculus Support page and find out the latest version of the app.
4. Check USB Cable and Ports
It's worth recommending to connect your Oculus Quest or Quest 2 device to the PC properly. It'll require a high-quality USB cable that supports data streaming and power output well enough. You can get it from the Oculus website or via any other platform. Now, if you're going to purchase a new USB cable then make sure to use the USB cable at least 3 meters more or less so that you can use the VR headset more comfortably.
You would also want to try connecting to another USB port on your PC to check if this issue is appearing due to the USB port physically. Make sure to reconnect the USB cable on both the headset side and plug the side cable into your PC.
5. Log Out of your Account and Log Back In
Sometimes issues with the account-related glitch or temporary cache data issues may cause several problems with the Oculus Quest or Quest 2 that basically don't get detected by the Oculus Link. Make sure to just log out of the Oculus PC software and log back into it.
6. Power Cycle your devices
Make sure to perform a power cycle on your device to easily fix the connectivity or not detect issues with Oculus Link and Quest or Quest 2. To do so: just turn off the device and unplug the power cable from it > Wait for 30 seconds and then you can plug back the USB cable in > Wait for the Oculus Link to detect Quest or Quest 2 device.
7. Update Device Drivers
It's highly recommended to check for device driver updates and install them one by one whatever is required for your device to detect. To do this:
Right-click on the Start Menu to open up the Quick Access Menu.
Click on Device Manager from the list.
Now, double-click on the respective category device driver to expand the list. [For example, if you want to update Human Interface Devices, then double-click on it and follow the next step]
Then right-click on the device's driver name.
Select Update driver > Choose Search automatically for drivers.
If there is an update available, it'll automatically download and install the latest version.
Once done, make sure to reboot your computer to change effects.
8. Disable Air Link
If you're switching to the standard wired Oculus Link connection from wireless Oculus Air Link then you might get connectivity or detecting issues whatsoever. To fix it: just open your Quest 2 Settings and go to Experimental. You can turn off the Air Link option from there.
9. Disable USB Power Settings
Make sure to turn off the USB power settings on the PC to get into sleep mode once connected to your Oculus Quest device. To do so:
Press the Windows + R keys to open the Run dialog box.
Type devmgmt.msc and hit Enter to open Device Manager.
Now, double-click on Human Interface Device > Right-click on USB Input Device.
Select Properties > Click on the Power Management tab.
Uncheck the 'Allow the computer to turn off this device to save power' checkbox.
Click on OK to save changes.
10. Factory Reset your Oculus Quest Device
If none of the methods worked for you then make sure to follow this method to fix the problems with the Quest. Please note that this will delete your game data. You'll need to download all of your games manually again.
Press and hold the power + volume buttons together on the Quest or Quest 2 device until it turns on.
Now, make sure to highlight Factory reset > Press the power button to select it.
Make sure to select Yes, erase and factory reset > Press the power button to confirm the reset process.
Wait for the process to be completed > Turn off and turn on the Quest device to check again.
That's it, guys. We assume this guide was helpful to you. For additional queries, you can comment below.