The wait is over! We have got the official announcement of Overlord 4 episode 11 release date and time in the United States, the United Kingdom, and other parts of the world. Both the Japanese version and the English dubbed version will premiere on Crunchyroll. So, let's dive in!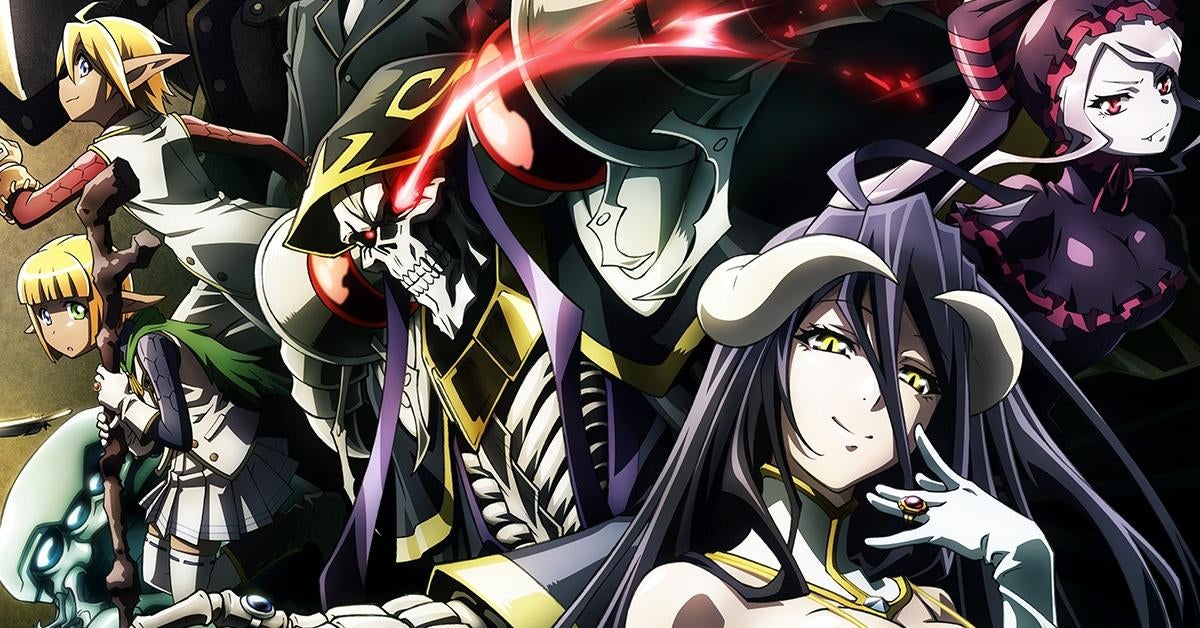 Overlord 4 Episode 11 Release Date Schedule
Your much-awaited Overlord 4 Episode 11 will be released in a few days- September 13, to be precise. It will premiere in the following time zones-
10 PM- Japan Standard Time
6 AM- Pacific Standard Time
9 AM- Eastern Standard Time
2 PM- British Summer Time
3 PM- Central European Summer Time
If you haven't watched Overlord yet, then this may be the time for binge-watching. Crunchyroll allows you to stream the first three Overlord seasons without any cost. After watching the first three seasons, you will need a Premium subscription on Crunchyroll to watch Overlord Season 4.
Those with a Crunchyroll Premium Subscription can stream the upcoming Overlord 4 episode 11 as soon as it goes live. So, if you don't have a Crunchyroll subscription, you can buy it by paying $9.99 a month or $99.99 a year.
When will the Overlord English dubbed version be released?
You can watch Overlord Season 4 Episode 11 dub on September 27, 2022. Though the English dubbed version will be released two weeks after the Japanese episode, viewers will need Crunchyroll Premium Subscription to watch the English dubbed version.
What is Overlord all about?
If you haven't watched Overlord and want to get a sneak peek into the anime series, we can give you a rough idea about its theme. Don't worry; we won't be giving any spoilers.
Overlord is an Isekai anime where the protagonist gets stuck in virtual reality while playing the video game Ygdrassil. Despite the servers shutting down, the user (protagonist) can't log out from the game.
The show debuted in 2015 and is based on the light novel series written by Kugane Maruyama. The anime series offers a unique storyline and a brilliant premise for MMORPG gaming fans with some spectacular action on display. Overlord thus becomes incredibly popular within its unique and nascent genre.
Where is the Overlord Season 4 Episode 11 storyline going?
This may not be relevant for you if you haven't started watching Overlord. But for those, who have been following the series for the past few years, a recap would be handy before tuning in to the next episode.
Overlord Season 4 Episode 10 was titled The last king. It offered us a glimpse into the human side of Aainz. After killing his dying warriors and knights by a Vermillion drop member, Aainz uses his powers to analyze how points were scored on the battlefield. Aainz is now planning to launch an attack on the royal capital instead of assaulting the cities and villages in the North.
On the other hand, Prince Zanac cannot understand the big losses suffered by his Kingdom. He decides to take control of the Dominion's administration. Yet, he suspects that some people in the Dominion have turned into rebels and are working for Aainz which may have helped him invade the Northern cities and villages.
Finally, we found that Laykus, Evileye, and their companions met Azuth Aindra. They hoped to get some help to halt Aainz's navy and its plan to assault the royal capital. But Aindra refuses to offer any help to them and shows a wish to stay away from the battle.
The series is at a turning point of sorts, and the build-up only makes the upcoming episode that much more promising. So, don't forget the release date and ensure that you tune in when it goes live.