In this guide, we will look towards the best Movesets and Counters for Pokémon Go Kyurem Raid.
Kyurem of Tao Trio legendary dragon is the latest addition to legendary class pokemon to make its way into Pokémon Go. Kyurem represents everything else that is not Reshiram (Yin) or Zekrom (Yang). It is believed the Krurem is a by-product of all the dragon pieces that were left behind after the original legendary Unova dragon split to form Reshiram and Zekrom.
Unlike Reshiram or Zekrom, Kyurem is not symbolized by any particular belief making it hollow on the inside. This is also why players are able to create White or Black Kyurem after fusing it with a certain belief in Pokémon Black 2 and White 2.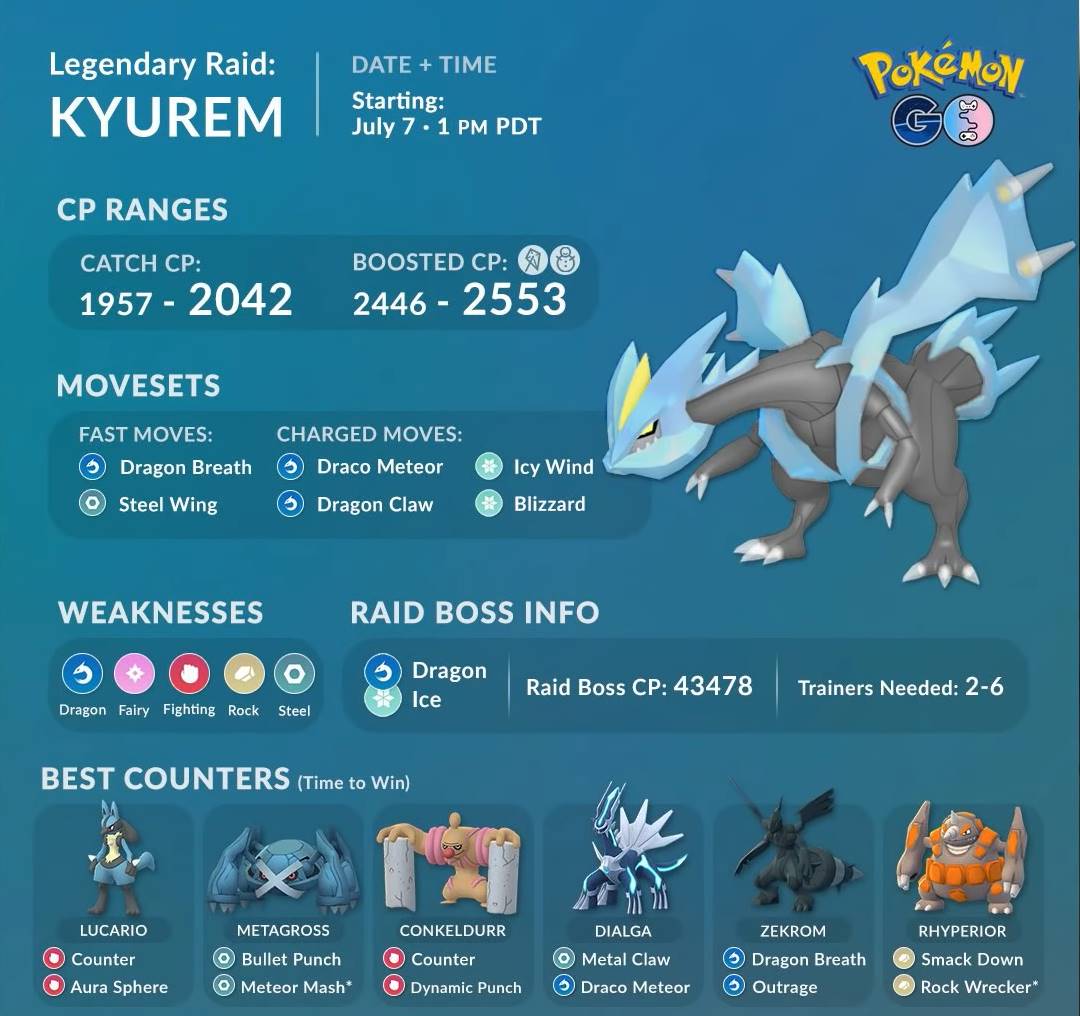 Best Movesets and Counters for Pokémon Go Kyurem Raid
Players can defeat the Kyurem by understanding its weak points and thereby add it to their Pokedex. Just like Reshiram and Zekrom, Kyurem will also be a part of the 5-star raids. Which means, it is best to encounter it with the company of other fellow Pokémon trainers.
Pokémon Go has also introduced Remote Raiding, which can be used to catch the Kyurem. With Remote raiding, players can participate in raids in the comfort of their homes. This involves acquiring a separate Remote Raid Pass from the store.
Kyurem is a powerful legendary Pokémon, as it has both Ice and Dragon-type elements. It is actually one of the first Pokémon of its kind. Since it is an Ice-type and Dragon-type, it also has a number of weaknesses. Players should always keep in mind that Kyurem is resistant to Water, Electric, and Glass-type.
Check out our points on all your need to know about Kyurem Counters: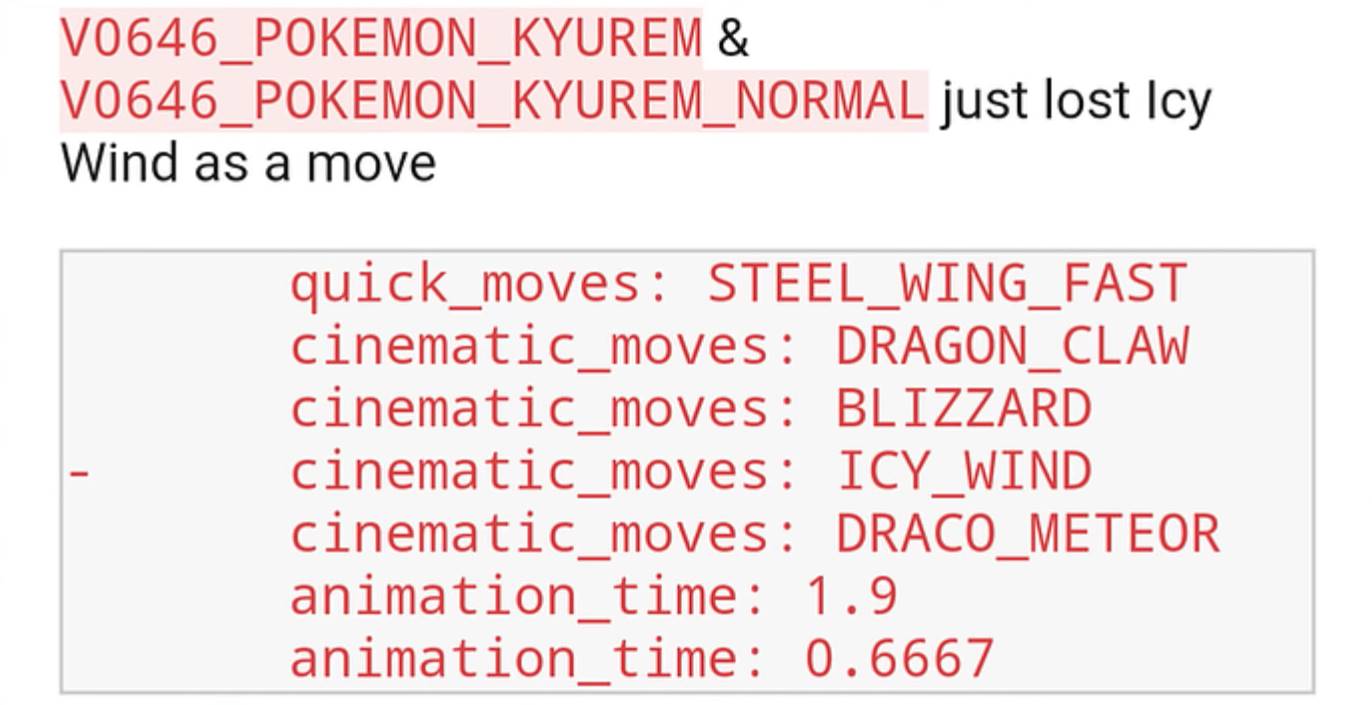 Pokémon Type: Ice and Dragon
Weaknesses:

Dragon-type
Fighting-type
Steel type
Fairy type
Rock type

Best Counters:

Gardevoir Metagross – Meteor mash and Bullet punch
Lucario – Aura Sphere with Counterpunch or Bullet punch
Dialga – Draco meteor or Iron head with Dragon breath
Terrakion – Rock slide along with Smackdown
Conkeldurr – Dynamic and Counter punch
Rhyperior – Rock wrecker and Smackdown
Kyurem has a wide range of counters, but it is always advisable to opt for steel-type since it is a common weakness for both Ice-type and Dragon-type Pokémon. In case players do not have Dialga or Terrakion, they can use common Pokémon with 2 types of attacks. For instance, Tyranitar equipped with 2 rock attacks or Gardevoir equipped with 2 fairy attacks.
Check out our points on all your need to know about Kyurem movesets:
Fast Moves:
Charge Moves:

Dragon Meteor
Draco claw
Blizzard
This concludes our guide for all the best Movesets and Counters for Pokémon Go Kyurem Raid. Be sure to check out remote raids, especially on Wednesday, to encounter Kyurem in 5-star raids. If you liked this, do remember to check our other Windows Guides, Gaming Guides, Social Media, iPhone Guides, and Android Guides to read more. If you have any doubts or feedback, comment down with your name along with the email ID. We will get back to you shortly. Also, subscribe to our YouTube Channel to win our $150 giveaway contest. Happy Gaming.